Top dog-friendly holiday cottages in the UK
A good dog-friendly holiday cottage is about more than having a basket in the corner. It should be welcoming and fun for all guests, both two and four legged. We've picked out five of our favourites, and while they might not be the most traditional holiday cottages you'll ever see, they'll set tongues and tails wagging with their character, charm and warmth.
---
23rd September, 5 minute read
1. Brownber House, Cumbria
Roaring fires, miles of countryside to explore and a spot by the door for your walking boots - this is the sort of place country dogs will adore! Huge thought and care has gone into making your stay a delight: the whole house has been recently renovated and you'll find a generous welcome hamper on arrival. Next door, the large sitting room has grand views out over the Fells and is just the place you'll want to retreat to after long rambles.

The estate is situated away from the crowds, but in the perfect spot to enjoy both the Lakes and the Dales. Join the Coast-to-Coast path for some serious walking, explore sleepy country lanes by bike or brave a plunge in one of the many local swimming spots. There are a handful of great dog-friendly pubs nearby where you can end your day, or head back to the house for dark skies and a soak in the gorgeous bath!
Check out Brownber House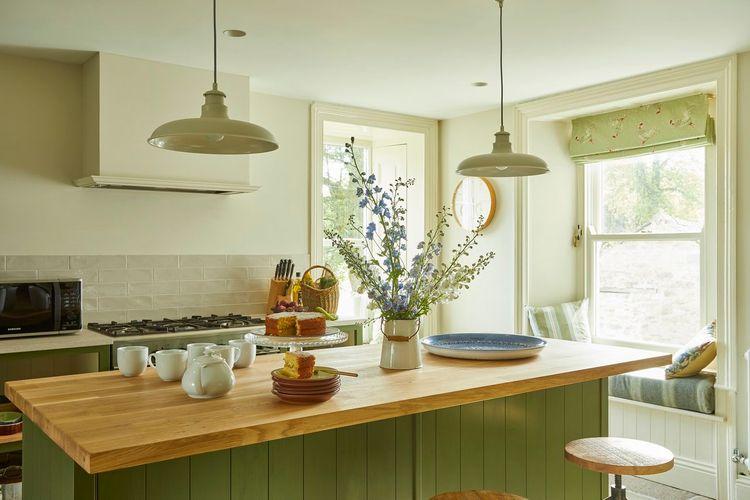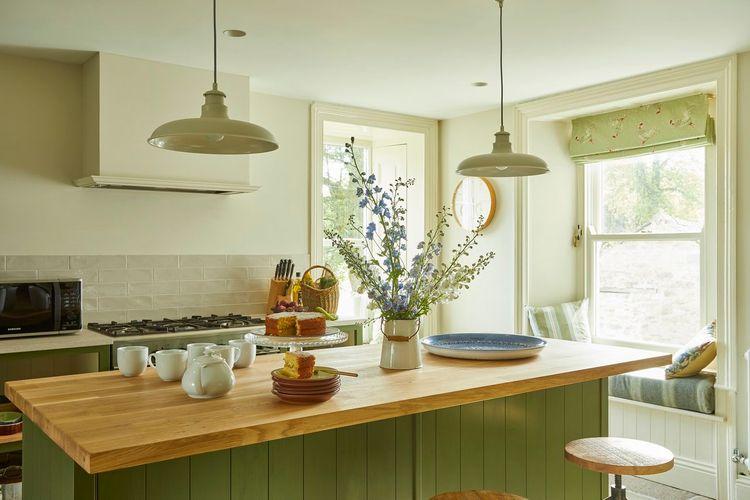 2. The Den Treehouse at Pickwell Manor, Devon
There's dog-friendly holiday cottages and then there's this. The Den Treehouse at Pickwell Manor is an almost surreal experience, as you wander along the balcony, pick up a coffee from the inside-outside breakfast bar and think about heading down to the hot tub for a bit. All the while you're surrounded by rustling leaves and the peace of the woods. There's more to discover on the estate itself: a croquet lawn, campfire spot and the resident farm animals. No one will get bored here.

You'll have no trouble finding places to walk the dog, with miles of trails along the North Devon coastline. Putsborough Beach is a stones throw away, as are other year round dog-friendly beaches like Saunton Sands. After busy days out exploring, you and the dog can retreat to your treehouse for a blissful snooze by the fire.
Check out The Den Treehouse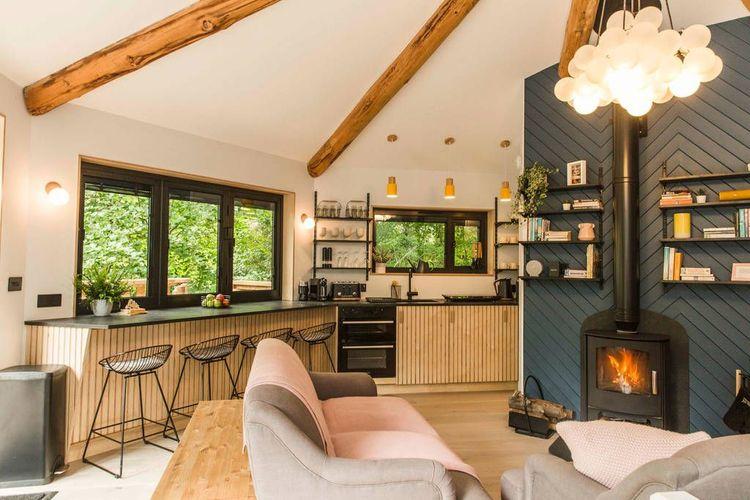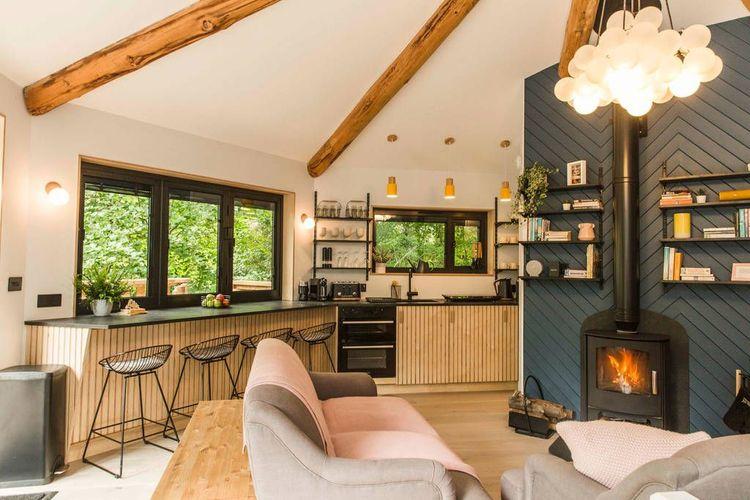 3. Stargazer Trailer, Devon
It's not exactly a classic dog-friendly holiday cottage, but Stargazer Trailer's flair, great views and rural location make it easily one of our favourite dog-friendly places to stay. The original 70s airstream has been given a modern cabin-style makeover, with dark wood panelling and a big bath tub. The outdoor shower gives you a bit of frontier feel and you also get exclusive use of the Hill Billy Bar, with spirits and mixers on an honesty system.

The enclosed field is handy for taking care of dog business, but there are towels and treats as well, so your dog will have as good a time as you do, especially as you're in superb walking country. The owners have left trail maps and some tips on places to visit, including some of the area's many dog-friendly pubs.
Check out Stargazer Trailer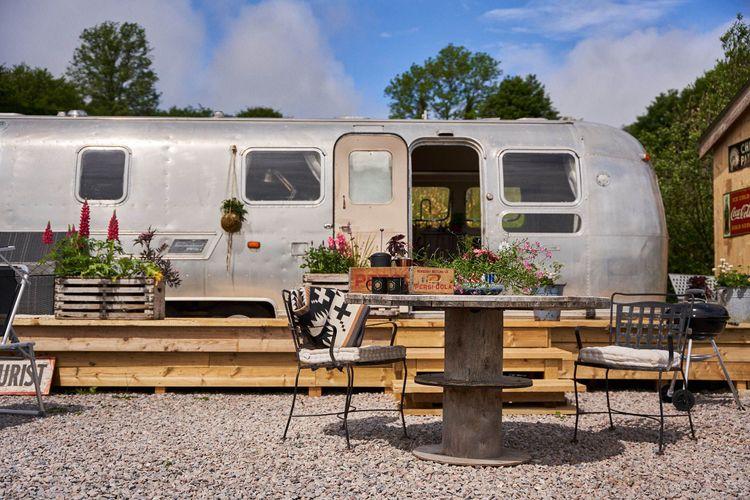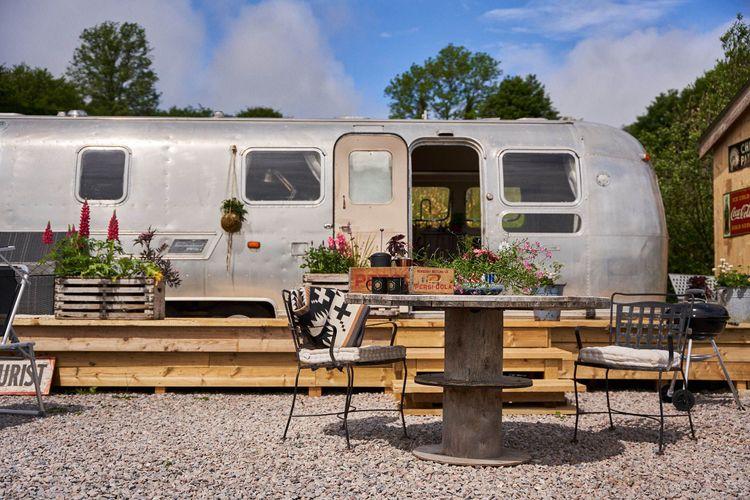 4. Beneath the Branches, Sussex
A gloriously rustic cabin that's tucked away on a farm, Beneath the Branches is a labour of love, crafted by its creators into a tumbling, multi-level adventure in the woods. The trees are hung with lanterns, so you can sit on the raised barbecue deck and be surrounded by soft light, or switch it all off and look at the stars. Beach days, kayak trips and woodland walks can all help tire your dog out and get you ready for a long soak in the bath with a view.

A mile and a half away on foot you'll find The Fountain Inn, a warm and welcoming dog-friendly pub, but if they've been particularly well-behaved, then why not take the mutt to Paws for Tea, an actual dog cafe in nearby Steyning.
Check out Beneath the Branches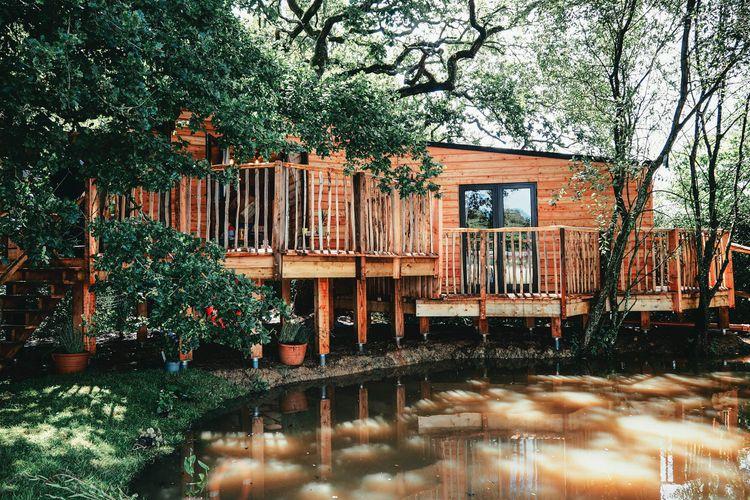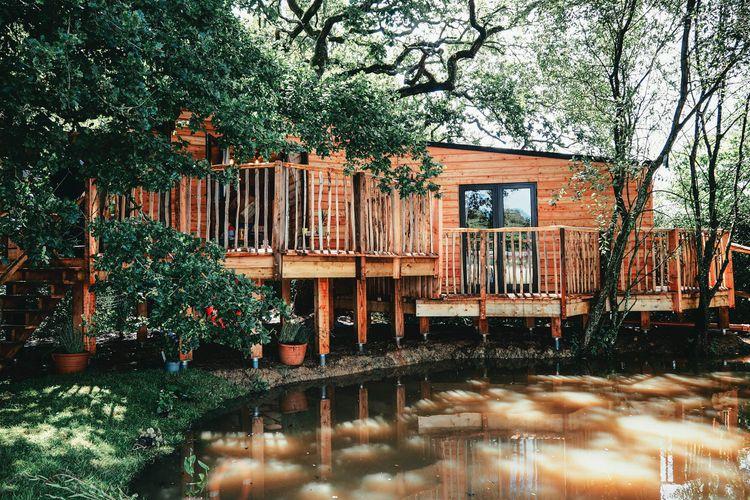 5. Cedar and Birch Hut, Pembrokeshire
There are so many things that make Cedar and Birch Hut a truly memorable stay. The bed's picture window, the huge skylight for stargazing and the glass doors all blend the indoors and the outdoors. The cabin balances the simple country feel of the wood-burner and decor with a few modern touches like the hobs and en suite bathroom, so you'll be cosy and comfy. After dinner, stroll down the path to your private firepit in the garden, with maybe a s'more or two for dessert.

As well as the beautiful space itself, you'll fall for this area of the Welsh coast. On a clear day you can enjoy wonderful sea views and the ragged cliffs and the rolling Preseli Hills make for superb hiking for you and the dog. There are surf beaches, kayak spots and foodie towns with beautiful old stone pubs that are ready to warmly welcome you all.
Check out Cedar and Birch
---