10 dog-friendly alternatives to motorway services
Ditch the motorway service chains and head for gorgeous gardens, local farm shops, and independent pubs and dog-friendly cafés, where your dog will be warmly welcomed. These stop-overs have been chosen from The Extra Mile Guide, our sister company, to steer you away from mediocre and expensive motorway services and into the arms of the UK's best independent foodie places all just a hop from a junction.
---
23rd September, 5 minute read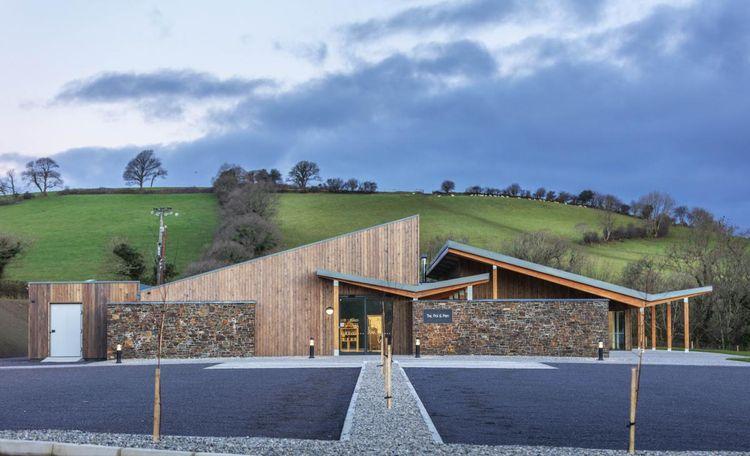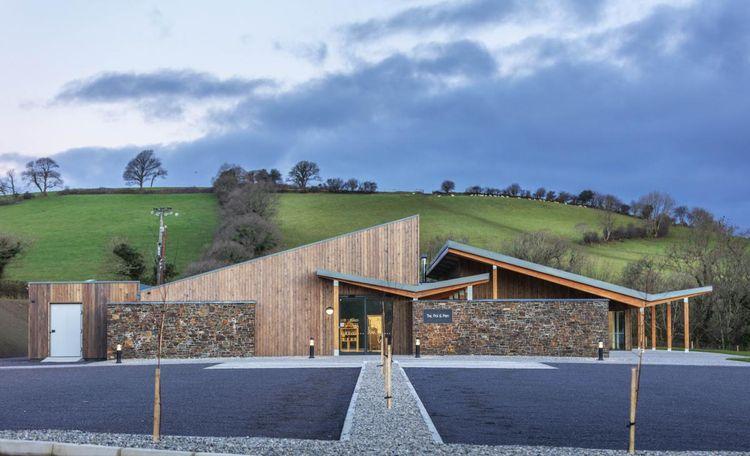 Tre, Pol & Pen, Launceston, Cornwall
A30, Junction Launceston; 4 minutes

Whether eating in the dog-friendly café, looking for gifts in the shop or seeking out the best cut for dinner from the butcher, there's everything you or the dog could want at this modern farm shop. Take a walk in the grounds or discover the footpaths around Lezant surrounding the farm; start from the car park and head across the fields to Penscombe Cross.
Visit Tre, Pol & Pen
Central Cross Cafe, Cheltenham, Gloucestershire
M5, Junction 10; 11 minutes

With big open spaces, two lakes to walk around and a giant adventure playground, it's well worth nipping off at Cheltenham to visit Pittville Park. This award-winning neighbourhood dog-friendly café is housed in an old Victorian pavilion with free parking and plenty of short walks that start from the door. Pop in for coffee, fresh bakes or lunch, plus handmade dog treats and doggy ice cream.
Visit Central Cross Cafe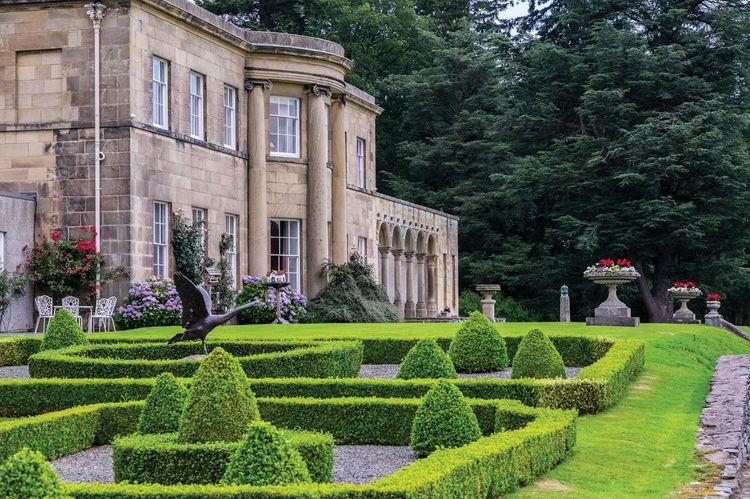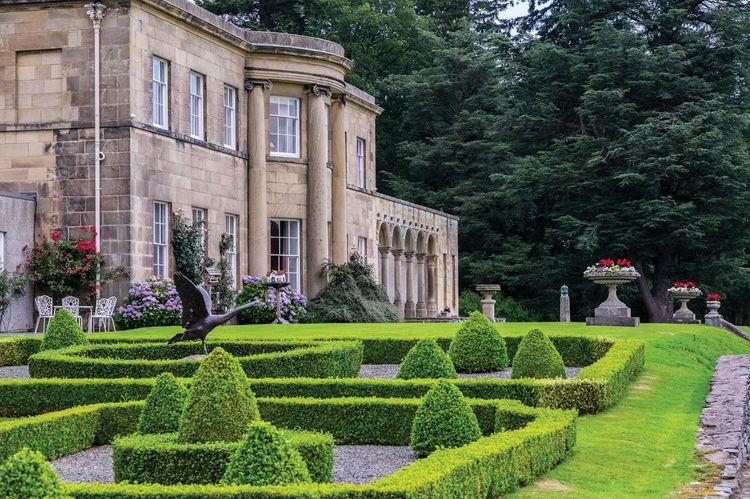 Rhug Estate Organic Farm Shop, Corwen, Denbighshire
A5, Junction Tyn-y-cefn; 0 minutes

The sprawling Rhug Estate covers a remarkable 20 square miles in the rugged Dee Valley. Stop off on your way to Snowdonia and enjoy the estate's walks. Although they must stay on the lead, dogs are welcome, with dog-friendly tables in the cafe and drinking stations dotted round the estate.
Visit Rhug Estate Organic Farm Shop
The Hobo.Co in the Shed
M3, Junction 5; 10 minutes

Tucked away in a peaceful corner of the award-winning Hortus Loci plant centre is the welcoming Hobo.Co in the Shed. Seasonal salads, homemade soups, toasted paninis, exquisite cakes and hot meals emerge from the serving hatch, along with coffee and homemade soft drinks – lemonade in summer, spiced berry juice in winter. Dogs on leads are welcome throughout the garden centre.
Visit The Hobo.Co in the Shed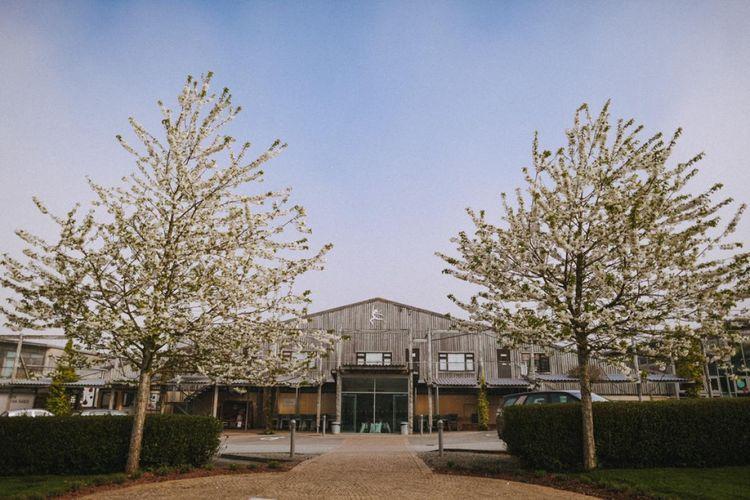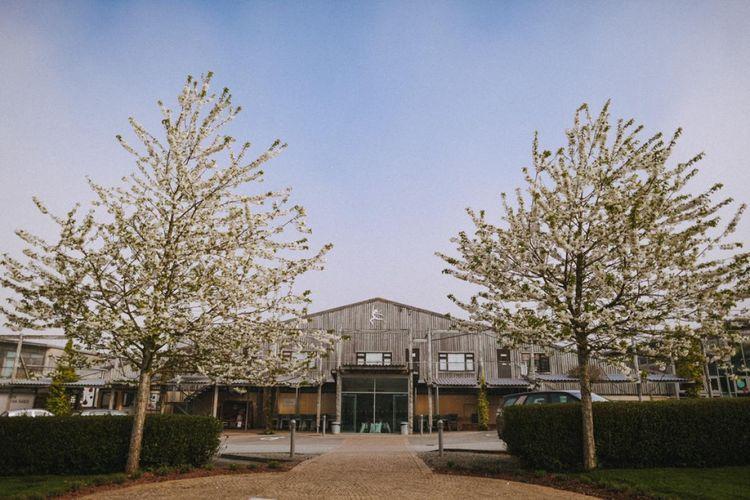 Darts Farm, Topsham, Devon
M5, Junction 30; 5 minutes

There's shopping, eating and walking here, so it's worth planning a stop-off. Wind your way through the nature trail on the farm walk, or pick up a picnic (and a few canine treats) from the farm shop and wander along the Exe Estuary trail. Dogs are welcome to join you in the various eating spots, but there is also designated dog parking where they can stay in the shade.
Visit Darts Farm
Three Trees Farm Shop, Chisledon, Wiltshire
M4, Junction 15; 2 minutes

Three Trees is a family-run farm housed on what was once the Chiseldon army camp, on the edge of the Marlborough Downs. You can walk the Timberland Trail from Chiseldon along the old railway lines. Back at the farm shop, you and your dog can eat outside on the decking; cakes are varied and home-baked – the cheese scones have a devoted following. Don't forget to visit the shop where you can pick up unbeatable farm-made sausages as well as treats for Fido.
Visit Three Trees Farm Shop and Cafe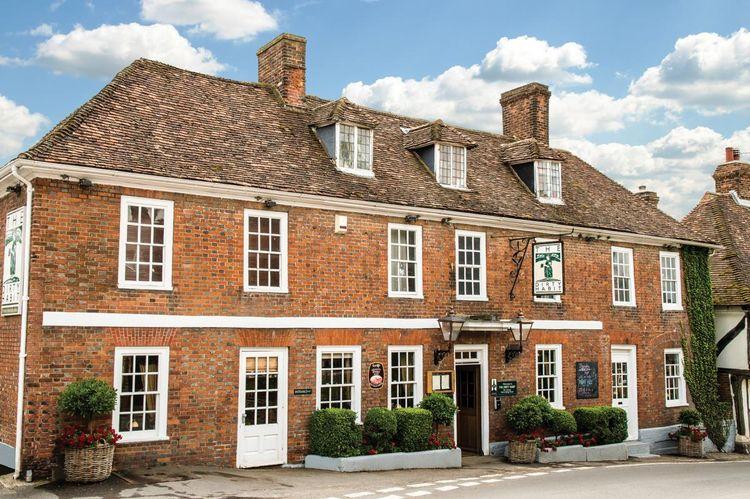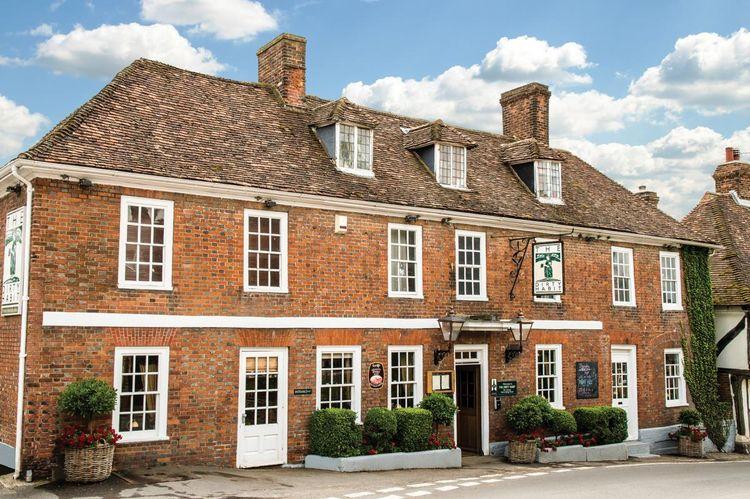 The Potting Shed, Langely, Kent
M20, Junction 8; 8 minutes

If you're looking for a quick stop on the way to or from Dover or the Kent coast, the Potting Shed is perfect. It has plenty of room for the whole family and extras for your four-legged friend – water bowls, a keg for dogs and treats and biscuits at the bar. The human menu is impressive too: tapas-style starters, Asian-inspired mains bowls and sourdough pizza are the norm.
Visit The Potting Shed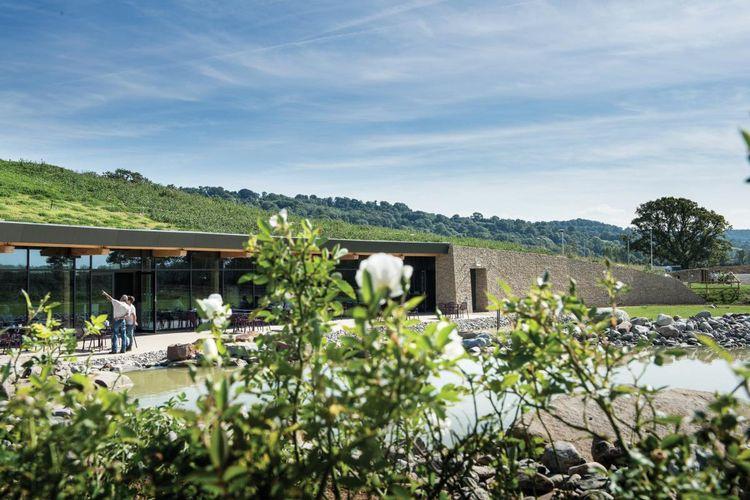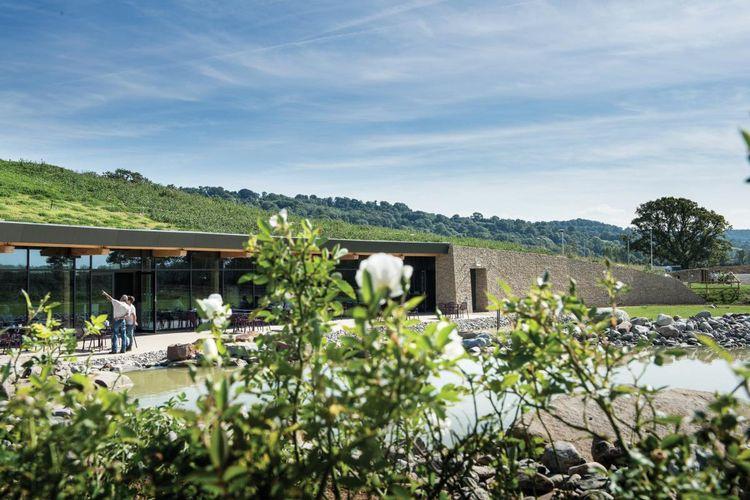 Gloucester Services, Brookthorpe, Gloucester
M5, Junction 11A-12; 0 minutes

Step inside the atrium to meet counters heaving with sandwiches, pies, stews, pastries, cakes and the reassuring burr of a barista coffee machine. All the produce is locally sourced – they work with over 130 producers within 30 miles of the services. Seating overlooks a tranquil nature reserve and pond area, plus there's a rustic play area.
Visit Gloucester Services
Nest, Ripley, Surrey
M25, Junction 10; 4 minutes

There are great walks around the pretty village of Ripley, including canalside hikes following the Wey Navigation and Ripley Green, said to be the largest village green in England. Just in front of the green sits Nest, a shop and dog-friendly café with a "dog corner" selling books, cards and gifts for dog lovers. Lunch options include sandwiches, frittata and salads, plus Green & Black's hot chocolate and home-baked pistachio and lemon drizzle cake.
Visit The Nest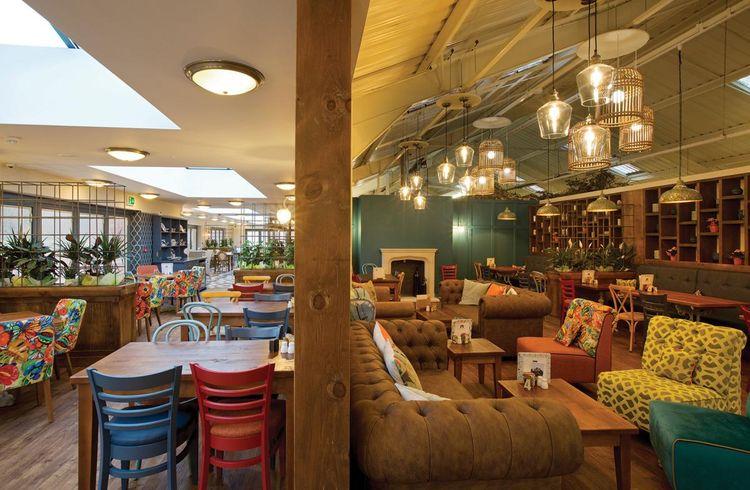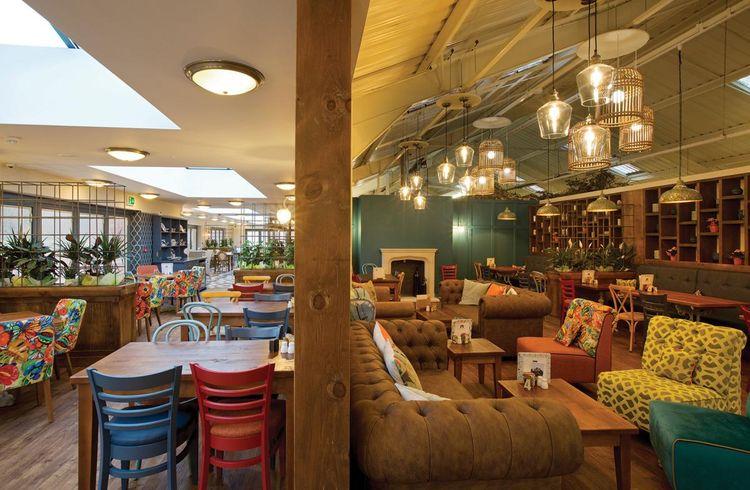 Lime Kiln Kitchen, Kilverstone, Norfolk
A11, Junction A1075; 2 minutes

The Lime Kiln Kitchen is a pit stop with restaurant and garden centre. If weather permits, head out to the deck overlooking the reed beds and Kilverstone Estate – you'll feel like you're in a nature reserve. Inside, the decor is eclectic and there's plenty of seating plus a woodburner for colder days; dogs are treated to their own area and there's even a dog menu with ice-cream and salmon skin rolls.
Visit Lime Kiln Kitchen
---