Feeling flexible? See all our dog-friendly places here >>
Dog-friendly holidays
For the perfect dog-friendly holiday, you need a great place to base yourself and some fine spots to explore. On Paws & Stay, you'll find barns, bothies, treehouses, cottages and other great places that give you both. Your home will have a bit of magic about it, your dog will be warmly welcomed, not just tolerated, and you'll be perfectly positioned to discover somewhere incredible, whether that's hills and woodlands or white sandy beaches.
Trending places to book now
1/6
Popular dog-friendly destinations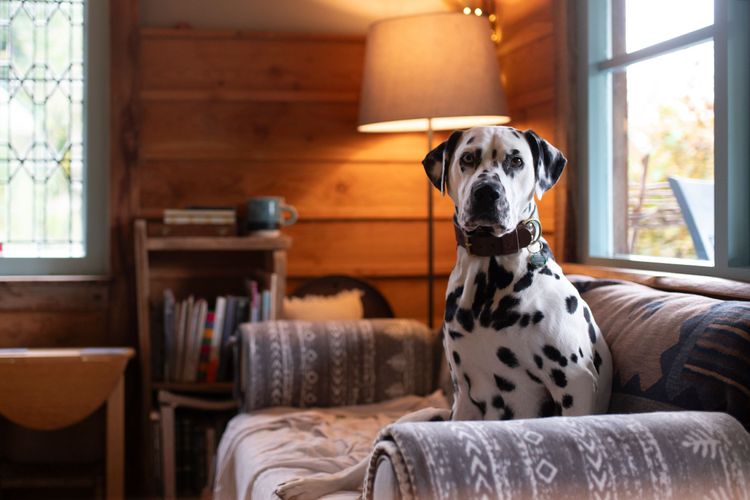 Dog-friendly holidays
Take a look at our full selection of the best dog-friendly places to stay, which we've sniffed out across the UK.
Start exploring >
"Absolutely first-class service and a world apart from what we have had from other dog-friendly holiday cottage agencies. Thank you! We are telling all our dog friends about Paws & Stay!"
Paws & Stay guest
Popular dog-friendly holidays
Dog-friendly holiday inspiration from our blog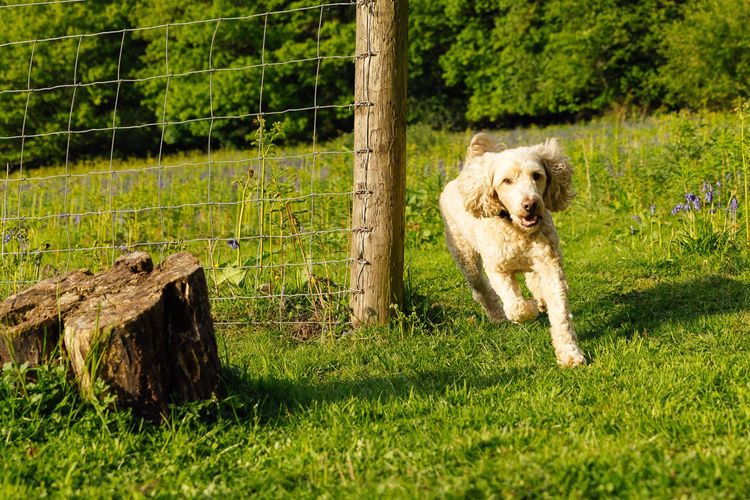 Dog-friendly holidays for escape artists
We've created a whole collection of holidays with enclosed gardens, so you can take your Houndini on a stress-free holiday.
Enclosed garden collection >
"It's so nice to have a website where everything is dog friendly and has been tested by people who actually have dogs. Can't wait to try another stay soon."
Paws & Stay guest
Dog-friendly holidays by the experts
Paws & Stay is a UK dog-friendly travel website created by animal lovers who understand the frustration of "dog-tolerant" accommodation and the joy of a truly dog-friendly place to stay. There's no need to go scanning all the information about our places to see if it's ok to bring your dog. It is. In fact, it's more than ok, it's welcomed and celebrated. That's why they're part of Paws & Stay. In our collection, you'll find dog-friendly cottages in both town and countryside locations, remote dog-friendly cottages in rural areas for nervous or reactive dogs, dog-friendly cabins for a cosy weekend getaway, and also luxury dog-friendly holidays for those special occasions, where your four-legged friend can come along too.

We look for places that go above and beyond for your dog, like places with an enclosed garden or an outdoor tap for muddy paws as well as owners that will welcome them with a treat or two and a scratch behind the ear. Our places are also pretty special for humans too, you'll find things like hot tubs and outdoor baths, BBQs and firepits, and sweeping views from a private deck.
Dog-friendly holidays with Paws & Stay
What makes a holiday dog friendly?
We think a great dog-friendly holiday needs a good bit of outdoor space to explore and a great indoor space to relax in. That's why places on Paws & Stay (although we do love a city pub with a dog menu) will tend to be in the countryside. We put a lot of stock in being able to walk right from your door and having a garden where it's safe for your dog to be off the lead. You should feel free, either to roam or be at home.
How do you know somewhere is a perfect Paws & Stay place?
We know a Paws & Stay place when we inspect it and love it. Every single place on Paws & Stay has been checked out by one of our team of dog-friendly accommodation experts personally. We like to visit and get a feel for a place, so we can represent it to you accurately and honestly.
What will I find at my Paws & Stay place?
We don't make sure all our places are the same. Quite the opposite. Whether you're in Cornwall or Herefordshire, we choose our places for character and individuality, celebrating their differences. You'll find quality and comfort, but in a huge range of styles and settings. We're as excited by a wonky, rustic cottage as we are by a beautifully-designed Scandi eco home. As long as it's got a bit of personality and warmly welcomes your dogs and you, it's a Paws & Stay.
Where can I go with Paws & Stay?
Linguistic oddity aside, that's a good question. We choose our places carefully to make sure we only work with the truly dog-friendly ones that have a touch of magic about them for humans too. We're adding great discoveries to our dog-friendly collection all the time and soon we'll be bringing you dog-friendly holidays from the Lake District to the heart of Devon and everywhere in between.
Sign up to our newsletter
Get new dog-friendly places, travel tips and destination ideas delivered to you in a format your dog can't chew to pieces.