Dog-friendly cinemas across the UK
With an ever-increasing dog population in the UK, all manner of unusual activities and adventures are becoming dog friendly, from museums to steam trains – and even the cinema. If you fancy catching a flick but don't want to leave the dog behind – there might be a cinema near you or near your dog-friendly accommodation. Check out some of these dog-friendly cinemas across the UK.
---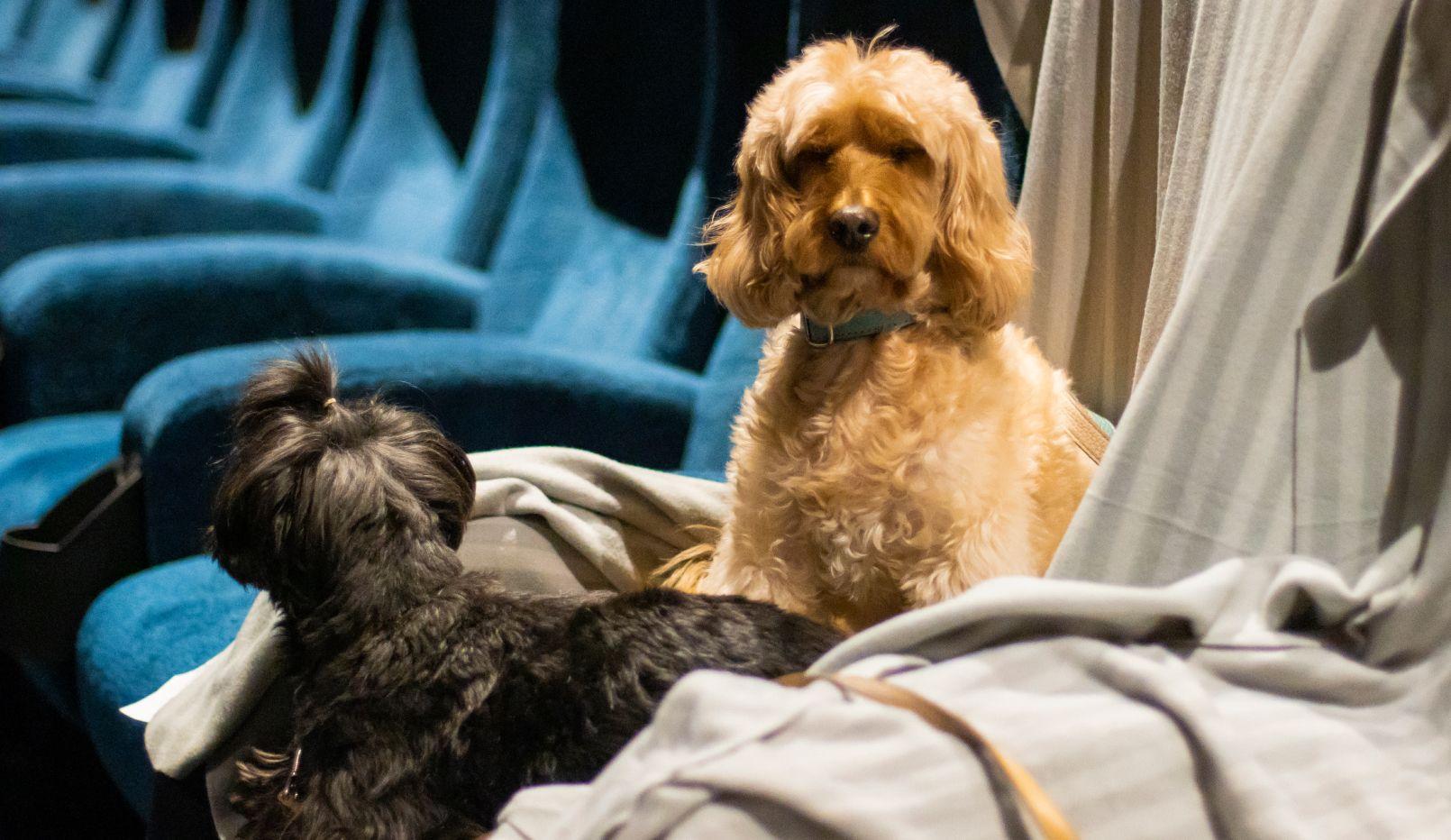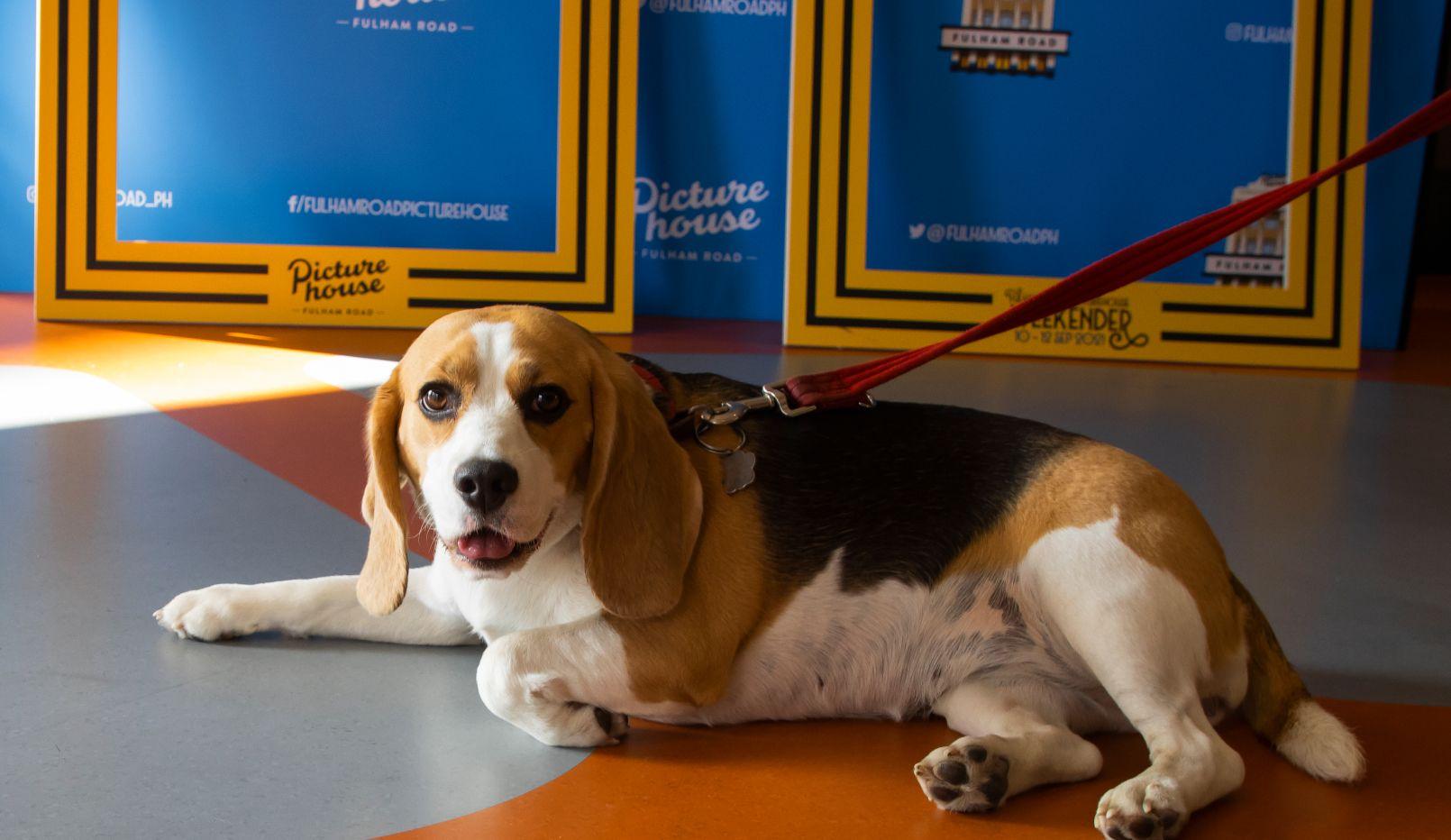 Photo Credit: PictureHouse Cinemas
Picturehouse Cinemas, UK-wide
While not every movie at Picturehouse Cinemas is a dog-friendly film, this small chain of friendly screens does put on occasional dog-friendly screenings. Whether it's the latest blockbuster, an independent movie or even a concert film by your favourite musician (in October 2023, one of their cinemas ran dog-friendly screenings of Taylor Swift: The Eras Tour). To keep dogs safe, lights are kept slightly brighter than usual and the sound is dulled a little so as not to scare your pets. 

The Picturehouse group has cinemas all over Britain, including in London (Greenwich, Clapham, Fulham Road and Stratford and many more), Oxford, Brighton, Edinburgh and Liverpool.
Curzon Cinemas, UK-wide
Keep an eye out at your local Curzon and you might find they're putting on dog-friendly screenings, too. As with Picturehouse, the lights are brighter than usual, and the sound will be lowered to keep your pets comfortable. They have cinemas around London, from Wimbledon to Camden, as well as in Canterbury, Colchester, Oxford and Sheffield.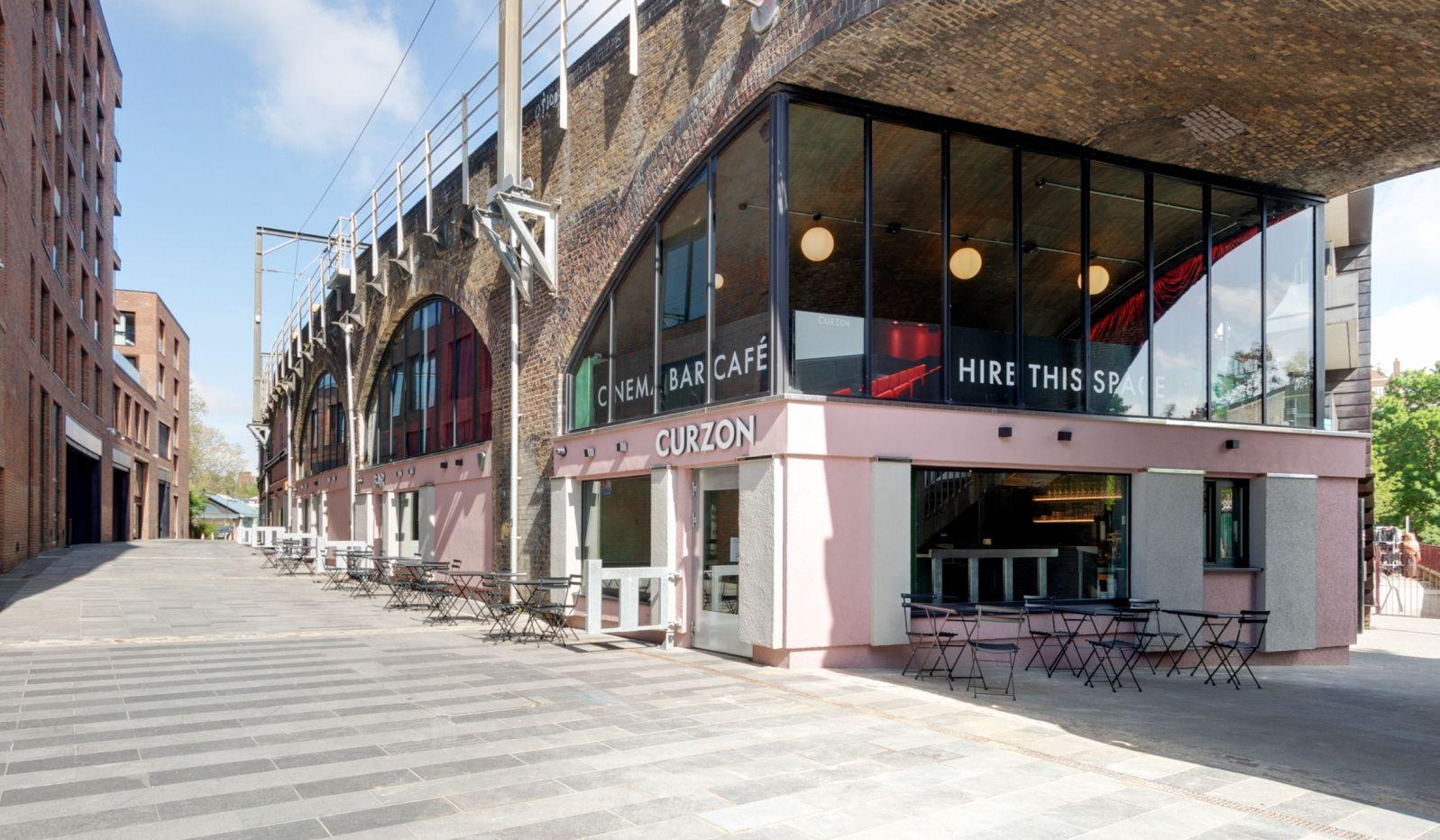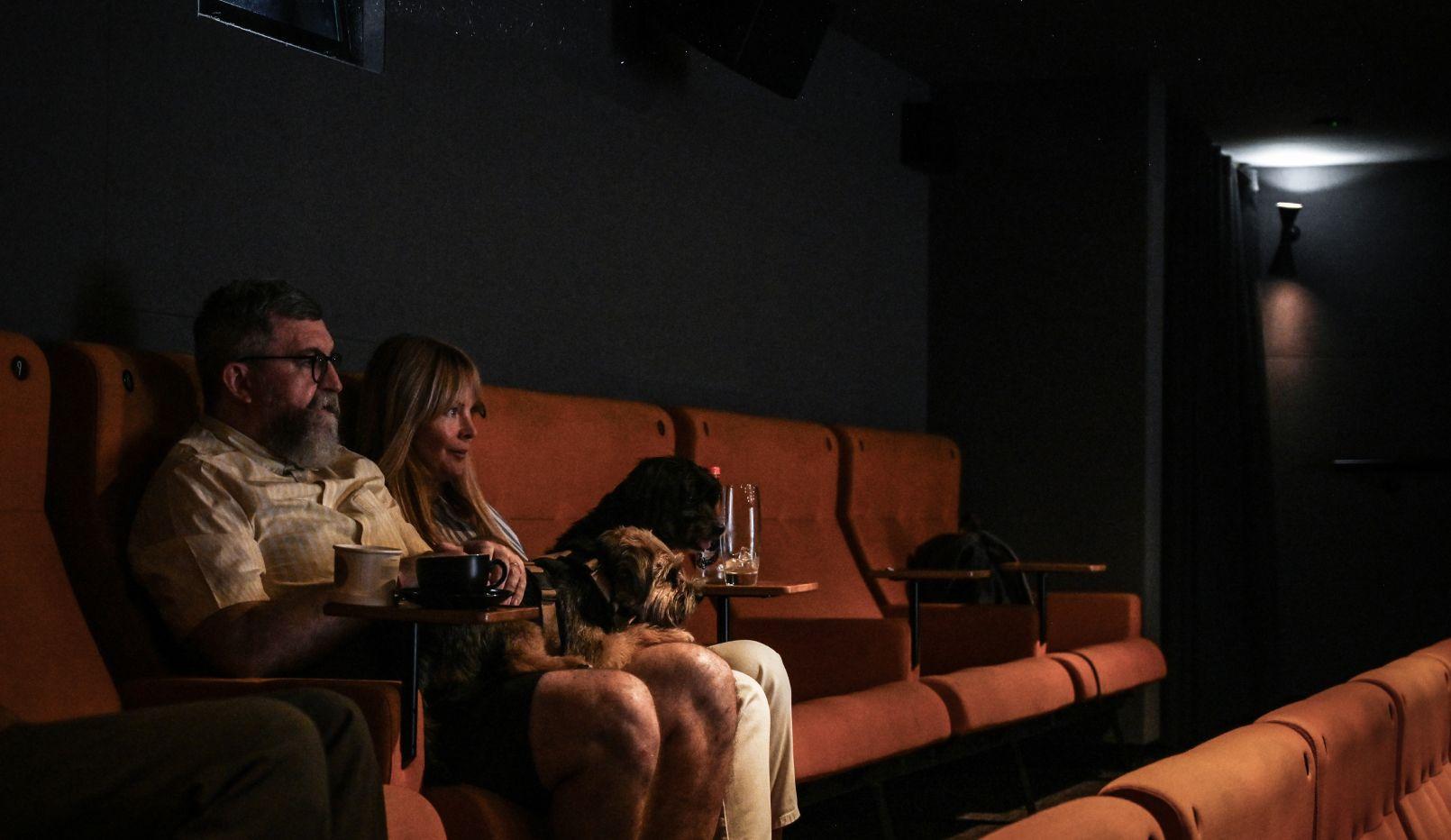 Photo Credit: Curzon Cinemas
Ducie Street Warehouse, Manchester
Manchester isn't the most dog-friendly city in the UK – most of its main attractions sadly don't allow dogs. But right next door to Manchester Piccadilly Station lies the Ducie Street Warehouse, where there's a dog-friendly restaurant serving excellent small plates and cocktails, and the Mini Cini, a small theatre with just 36 seats that offers dog-friendly screenings. Sign up to their mailing list to find out about dog-friendly events.
Wokingham Open Air Cinema, Berkshire
Summer is hardly the time to be shutting yourself away in a dark room with the dog, so when the weather's right, head to Wokingham Open Air Cinema to catch the latest films with your dog. The cinema is set up within Dinton Pastures Country Park – perfect for a pre-film wander – and every screening is dog friendly as long as they're well behaved and kept on a lead.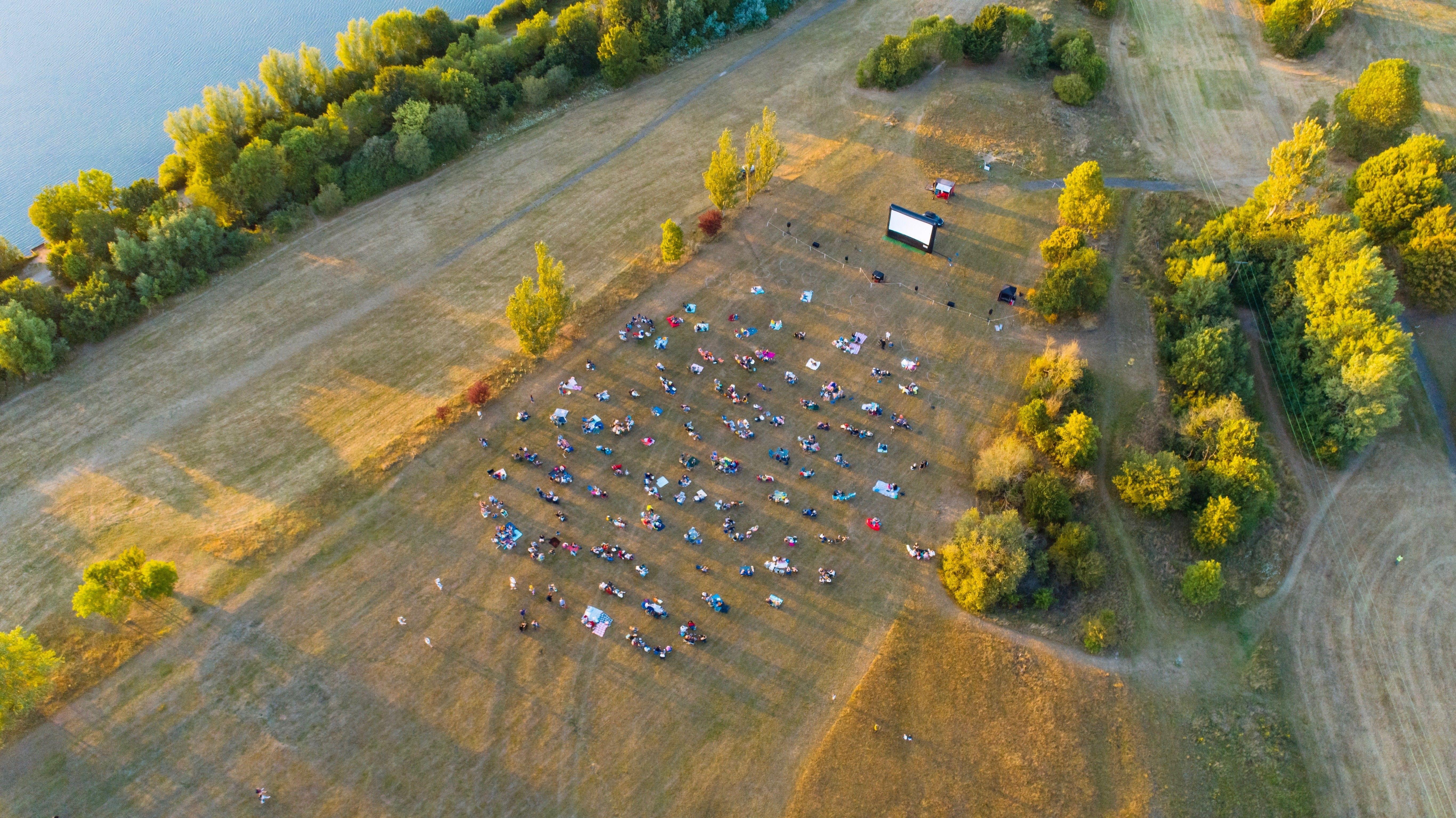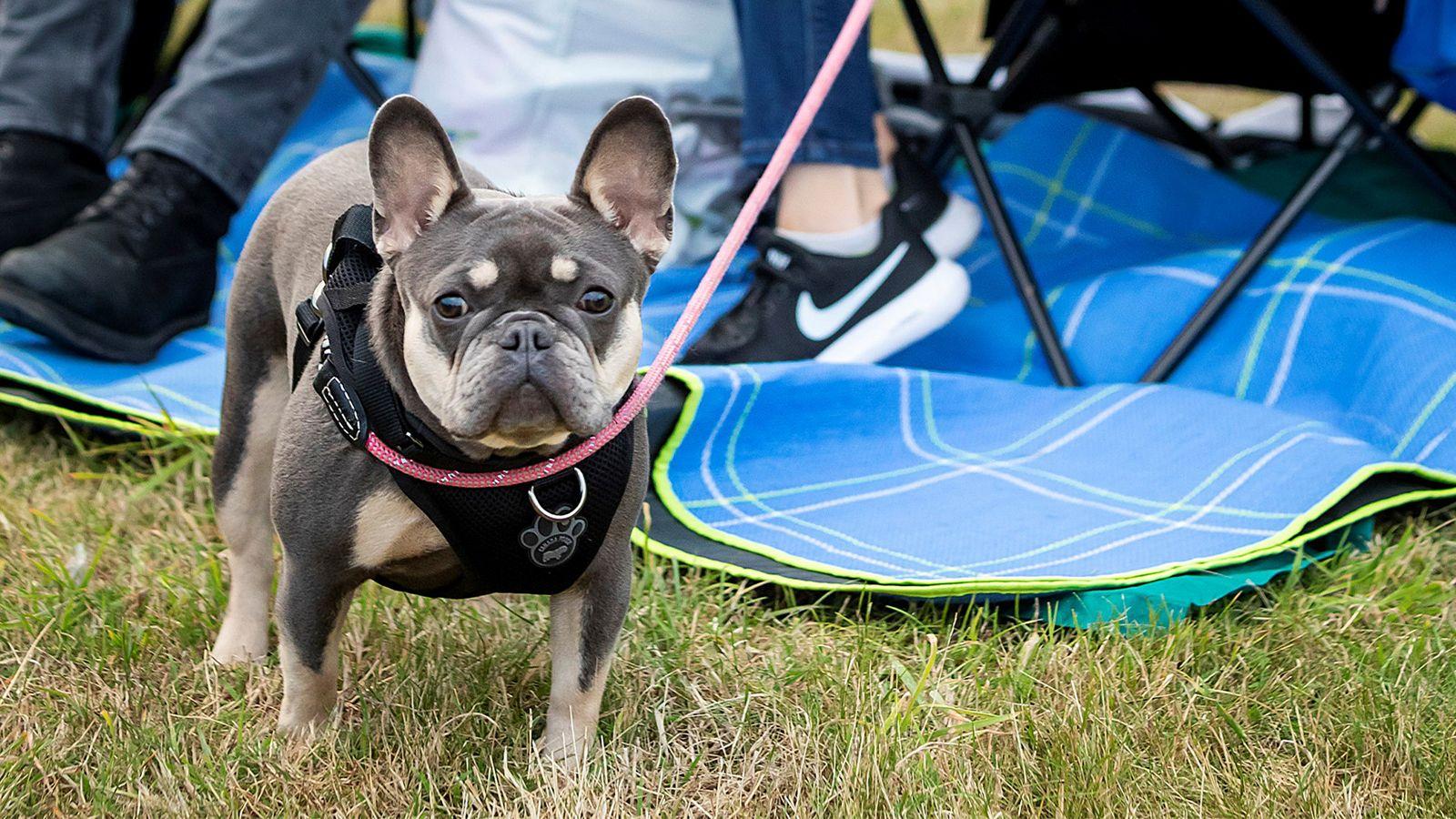 Photo Credit: Wokingham Open Air Cinema
Abbeygate Cinema, Bury St Edmunds, Suffolk
Bury St Edmunds is a handsome little town in the countryside of Suffolk, famous for its ruined abbey and a vast Gothic cathedral. The town is supremely dog-friendly – look out for the town's stickers that denote dog-friendliness in many of the shops and restaurants – and this extends to its cinema: Abbeygate. They run regular dog-friendly screenings of the latest films; check their "what's on" page and sort by date and you'll see which showings are allowing dogs.
Top tips: how to help your dog behave in the cinema
It's worth remembering that not all cinemagoers will be bringing their dogs, so keeping your pet on their best behaviour is essential for a great experience for all. Here are a few tips for a cinema visit with your dog:

Take them for a run beforehand: ensuring they're well exercised, have had mental stimulation and are suitably tired will help your dog chill a bit better in their new surroundings at the cinema.

Keep it clean: protect the seats with blankets where they're not provided and stick to the any rules given to you upon booking.

Give them something to do: a LickiMat, frozen Kong or long-lasting chew will help them settle during the film.

Know when to leave: if you spot signs of stress in your dog at any time (panting, trembling), it's time to leave – your dog's welfare is more important than the cost of the ticket, so make the right call early. Similarly, if your dog is barking at the screen too much or disturbing other dogs or visitors, it might be best to call it a day and perhaps just take them for a nice walk in the park.
---