Group holidays with dogs: how to handle bringing the whole pack
Holidays are when we make some of our fondest memories, and many of us want to make those memories with extended family and friends. Whether you're travelling with grandparents, parents, kids, friends or extra dogs – or all of the above – there are a few things you should consider before taking a group holiday with your dog. Here's what you need to know.
---
Take time to make proper introductions
If there are multiple dogs on your trip but you've not yet had the pleasure of introducing your dog to the rest of the pack, it might be a good idea to meet before you reach your shared accommodation. This could mean meeting for a walk before you check in, allowing the dogs to get to know one another on neutral ground in an open space where they can run, let off energy and get the measure of the other dog.
It's also important to make proper, calm introductions to the people you're travelling with – especially any children – so your dog doesn't get over-excited and knock anyone over.
Brief everyone on the rules
If your dog is in training, or you have specific behaviours you don't want to encourage (such as begging for tidbits at the table or sitting on the furniture), then brief your friends and family on how to deal with these. You might think, "it's okay while we're on holiday", but your dog won't know the difference between on holiday and at home.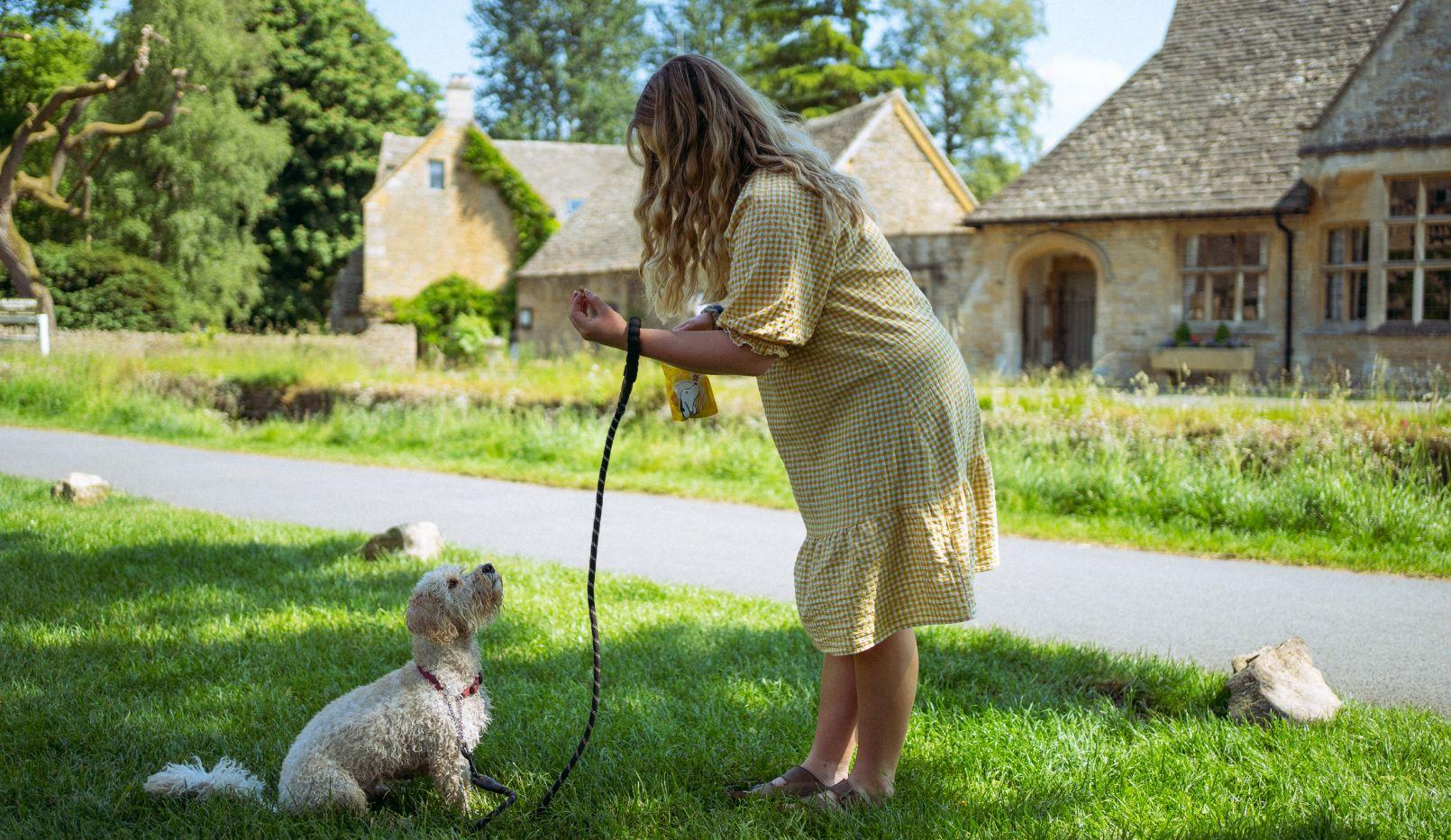 Provide a safe space for your dog
With a gaggle of new people or dogs around all day, every day, all of a sudden, your dog might find a group holiday a little overstimulating. It's important to create an area where your dog can retreat to when they need space and quiet. This could be a cosy corner with their bed and blanket in it, or it could be a crate if your dog is used to sleeping in one at home.
Build in downtime to help them relax
It's likely your dog is going to be on the go a lot during your group holiday and they'll get less time to relax and sleep as they would at home. While this is fine for a short period, try to build in rest breaks – perhaps leaving them in the accommodation while you go to the pub if allowed, or spending some time together chilling on the sofa with a book.
If you notice your dog is acting out or getting over-excited, it might be time to offer them some enrichment, such as a Lickimat with no-fat Greek yoghurt or dog-safe peanut butter spread on it; add some flaked tinned sardines for a real treat and pop it in the freezer for an hour before you give it to them and it'll last them even longer. A stuffed Kong is equally enriching, and long-lasting chews such as pizzles can be great, too. Chewing and licking these sorts of food dispensing toys will help your dog de-stress, engage their brain and make them feel calmer.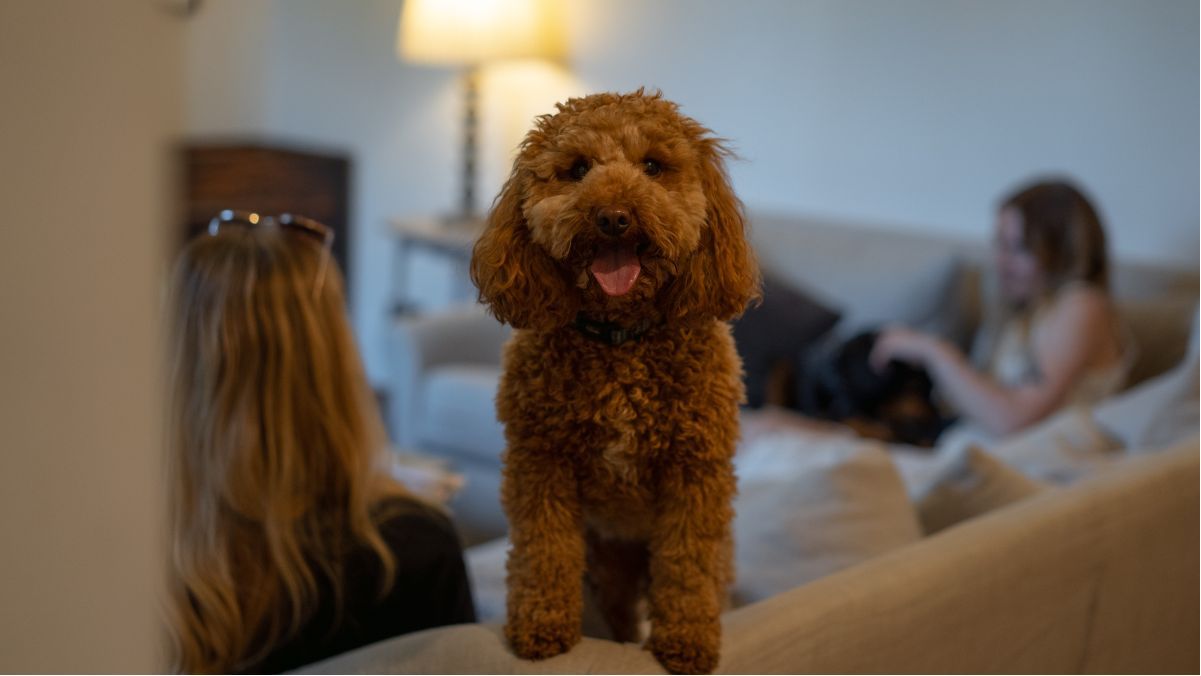 BYOB – bring your own barriers
If you're not travelling with a dog crate, you might want to consider bringing your own stair gates or other kinds of barriers. These can be used to give your dog that designated safe space, as suggested above. They could also be used in situations where it might not be appropriate for the dog, such as when there are small children or babies around, or older relatives who could be knocked down by over-zealous dogs.
It'll also come in handy in case there are rules about dogs accessing certain areas of the property – many accommodations request no dogs in bedrooms, so bringing a stairgate will mean you can create a barrier without having to shut the door entirely.
Do some solo walking
Dogs don't necessarily need routine, but if they do follow a routine at home, it can be good to replicate it as much as possible on holiday – especially when travelling with a large group where they'll get less of your attention. Try doing a regular solo walk as you would at home so they have a chance to sniff (this is great for their mental well-being) and toilet in a calmer environment.
Browse all dog-friendly holidays >
---