How to be a sustainable dog owner
640,000 tonnes of ropes, nets and lines are lost at sea or purposefully dumped every year. They're called "ghost nets" and it's this staggering figure that led Xavier and his business partner, Sam, to create Tangle, a company that recycles this fishing equipment into pet products. We sat down with Xavier Warburton, co-owner of Tangle to learn a little more about his business, his ethos, and his tips on being a sustainable dog owner.
---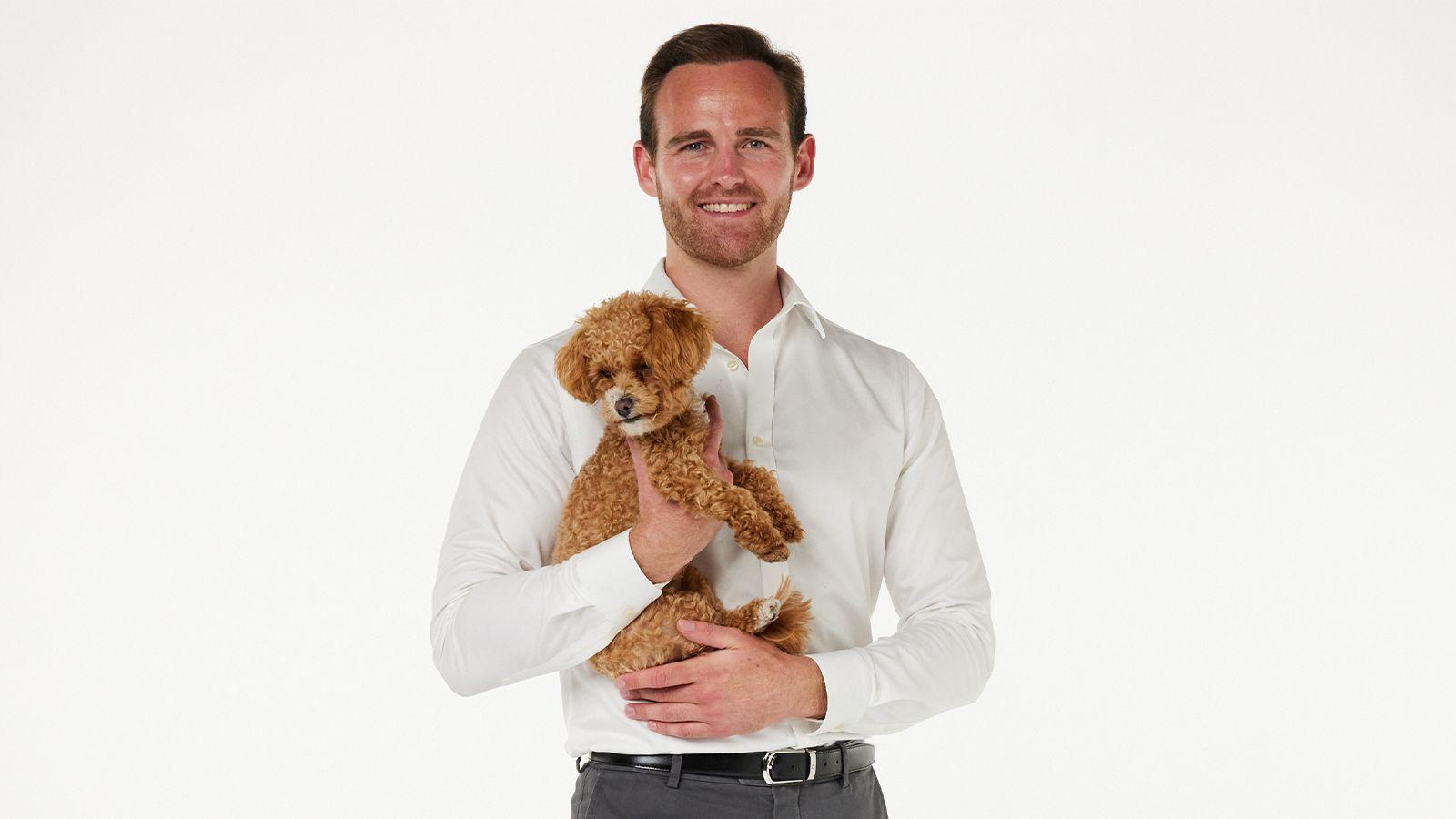 What first gave you the idea to create Tangle?
I started Tangle in 2022 to counteract the ghost net problem in an innovative way, working to repurpose old fishing nets into long-lasting, premium dog products for environment-conscious dog owners.

Every Tangle product sold also supports Ghost Fishing UK, a charity dedicated to removing abandoned, lost and discarded fishing gear from UK waters. 

Lost or discarded nets continue to 'ghost' around the ocean, entangling and killing marine life unnecessarily. By creating our beautifully-made dog products from recycled nets, Tangle allows animal lovers to help save marine life. We're on track to stop over 500 tennis courts worth (137,800 sqm) of fishing nets becoming ghost nets this year.
Tell us more about Tangle and the products – how are you helping the planet and dog owners become more sustainable?
The great thing about using the nets is that they are super strong and durable. As a result, our products are made to last. What we see a lot in the pet industry, is that products, whether that be with toys, leads, or bowls, etc, are easily chewed or destroyed by the elements. Creating products that withstand all of that means that consumption should be low and at the same time support stopping the ghost net problem.

In today's world, we are good at recognising how we ourselves can change things in our day-to-day to be more sustainable, but it's always difficult when we have to look a little further outside of that. Ultimately, we are also responsible for our pets and their pawprint on the planet. We want to ensure that people can still provide the best for their four-legged friends while making positive changes for the ocean and planet as a whole.

The key thing to remember is that everything is a learning curve, we're doing our best at Tangle to inform and educate, as well as provide the tools needed to make change.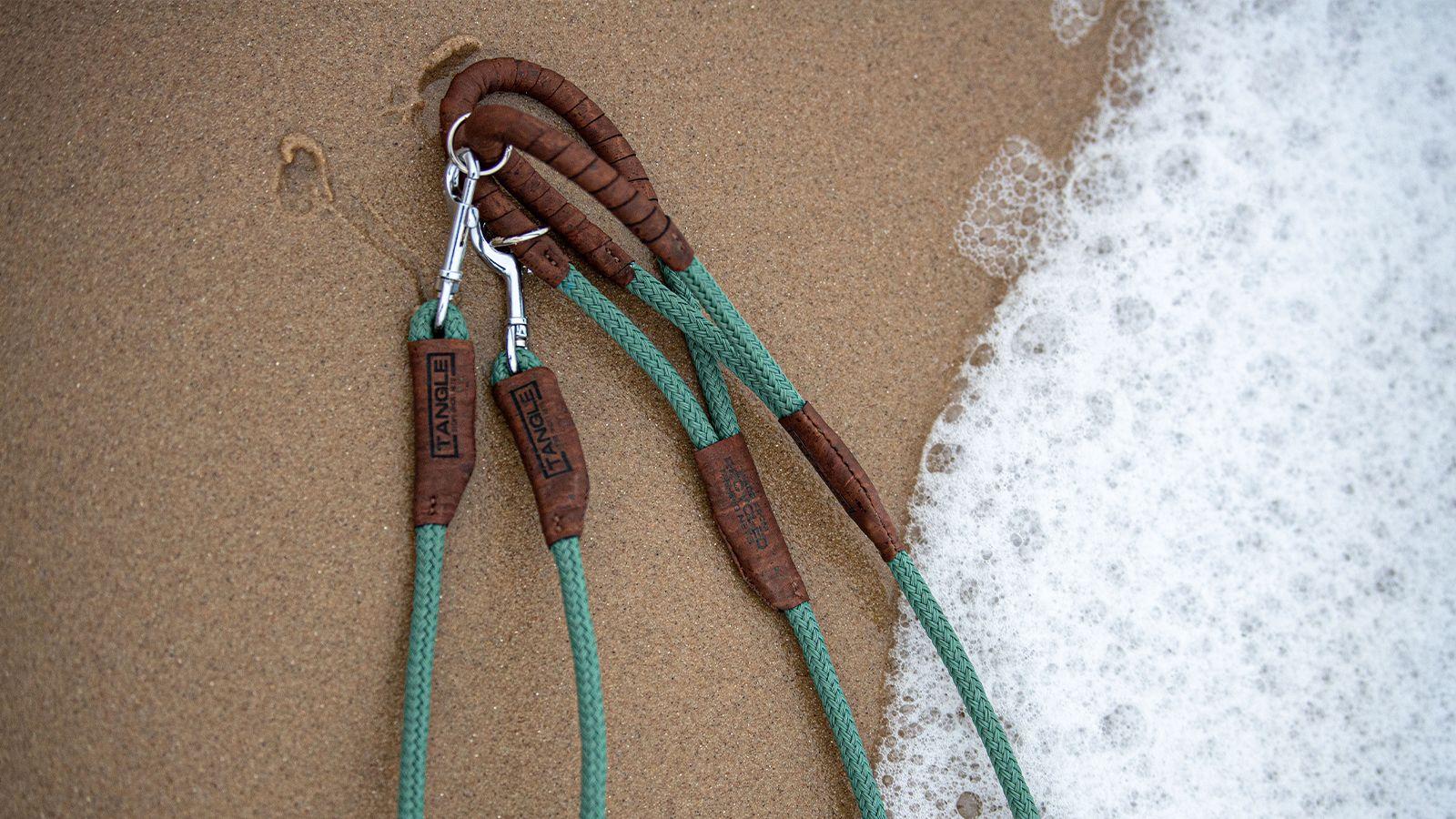 In what other ways are you a sustainable dog owner?
As with humans, there are lots of little things you can do to be a more sustainable dog owner. Here are a few things that we at Tangle do with our dogs that might help you:

Food and treats
Say no to single-use plastic where you can! Thankfully, many popular brands are opting for biodegradable/recyclable packaging options when it comes to food and treats.  

One of our favourite brands, Forthglade, provides instructions on their website to guide you on how to dispose of their packaging in the best way for the planet. Which is super helpful as sometimes it can be tricky to understand.  

An easy thing to look out for in the supermarket is anything in cardboard or tetra packaging or with easily visible recycling instructions.

Poo bags!
One of my absolute go-to's for sustainability with my dog is using planet-friendly poo bags. Think about how many your dog goes through in one day, do the maths and that's a heck of a lot per year! My favourite to use are from Adios, as they're biodegradable and come in some very funky colours.

Being biodegradable, they're designed to break down naturally over time, reducing the amount of plastic waste in our landfills and oceans. And they're made from eco-friendly materials, so less harmful to our planet's natural resources, which is a win-win in my opinion!

Reuse first, buy wisely second
The over-arching theme of purchasing with sustainability in mind is that we need to consume less. That means if you have a friend or family member who has spare dog items or things to pass down – reusing something that is in great condition is always the first point of call.  

However, if you do need to buy new, and it's within your capabilities, do your best to buy good quality and invest in positive change.

That means choosing products that give back in some way. They might be made from recycled materials (like Tangle), are carbon-negative, or maybe contribute to eco-projects across the globe. More often than not, these products have more care and consideration put into them and will last your dog a lot longer than cheaper alternatives.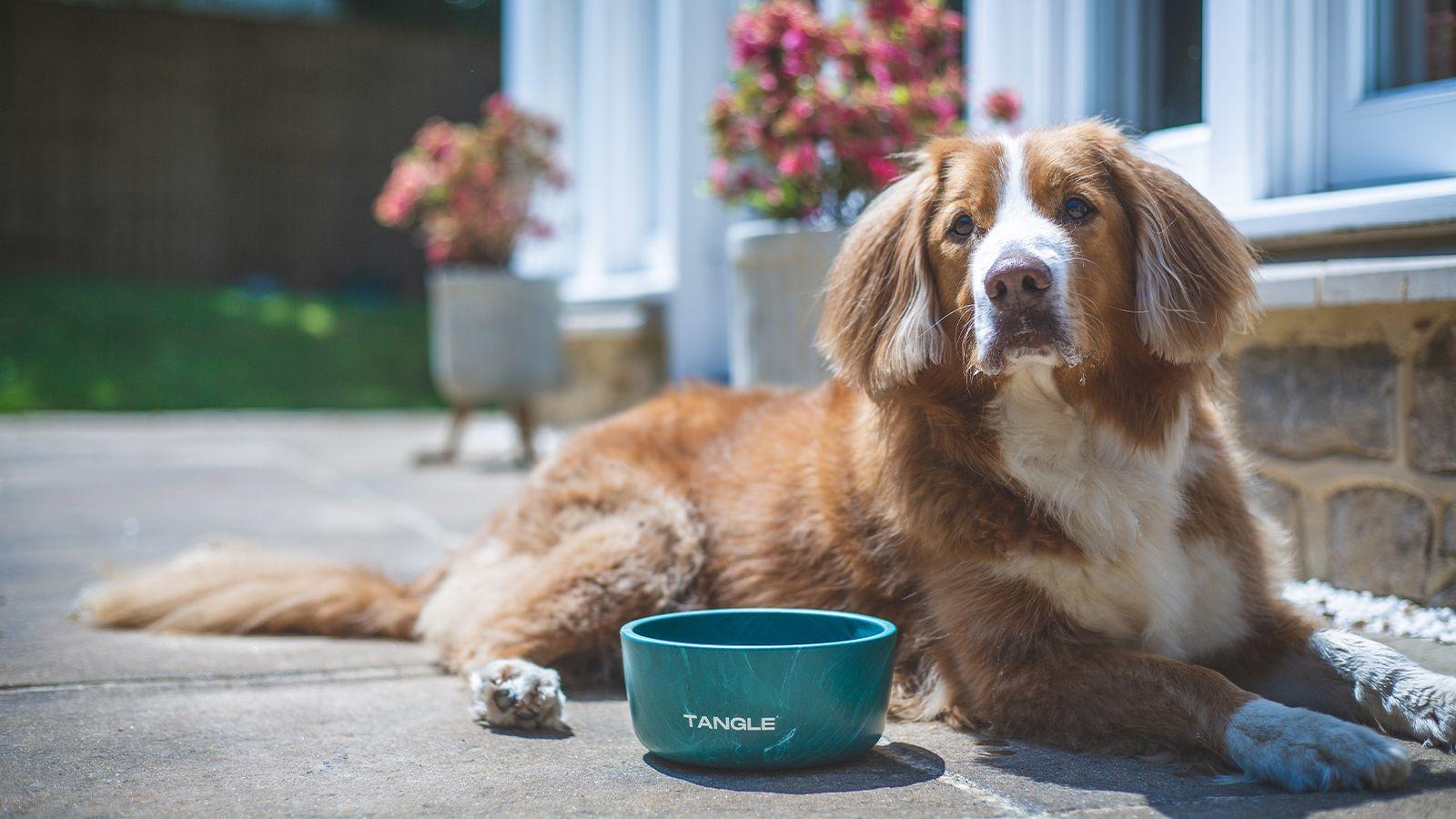 What about travelling with your dog?
Travel can be tricky when you want to be green but take your canine companion as well. If you can leave the car at home, do it. It might mean going closer to home, but a change of scenery doesn't have to mean a massive distance. You can find spots that no one has been to, away from the tourist hotspots or closer to home. Then it's about being considerate while you're there. Dispose of rubbish properly, recycle, and keep your dog on a lead if you're in unfamiliar farmland. 

As a dog owner, there is nothing better than finding an idyllic place to stay that supports both my and my dog's needs. Which is why Paws & Stay is so great. Traditional hotels often make being sustainable on holidays and keeping everyone happy difficult, so finding dog-friendly holidays that suit both of us without compromise is the dream.
What advice would you give to other dog owners wanting to be more sustainable?
Sustainability is a daunting prospect in any walk of life. All I can say is do some research and take it one step at a time. Don't put too much pressure on yourself to get it right straight away. Choose eco-friendly accommodation, reduce single-use plastic, and opt for responsible outdoor adventures that all contribute to a greener and more enjoyable journey.

By making conscious choices, you're not only an ambassador for responsible pet travel but also a steward of the environment. So, leash up, step out, and embark on a sustainable adventure that leaves pawprints of change for a better, more sustainable world.
Browse all dog-friendly holidays >
---