Introducing: Dogtor Adem x Paws & Stay
Taking your dog on holiday is a joyful experience, but it can also present a whole new set of challenges. We've teamed up with Adem Fehmi aka Dogtor Adem who is an expert Dog Behaviourist and Trainer with his own training centre, Dog-ease. Trips with your dog should be stress-free, and fun, so we'll be asking Adem for his best tips to make the most of your time away with your canine companion!
---
Introducing... Dogtor Adem
I am so excited to be partnering with the wonderful Paws & Stay, an organisation after my own heart – they love both dogs AND travel, what could get better than that?

I want to take this opportunity to introduce myself to you all, as you'll be seeing more of me soon over on the Paws & Stay Blog and their social media channels!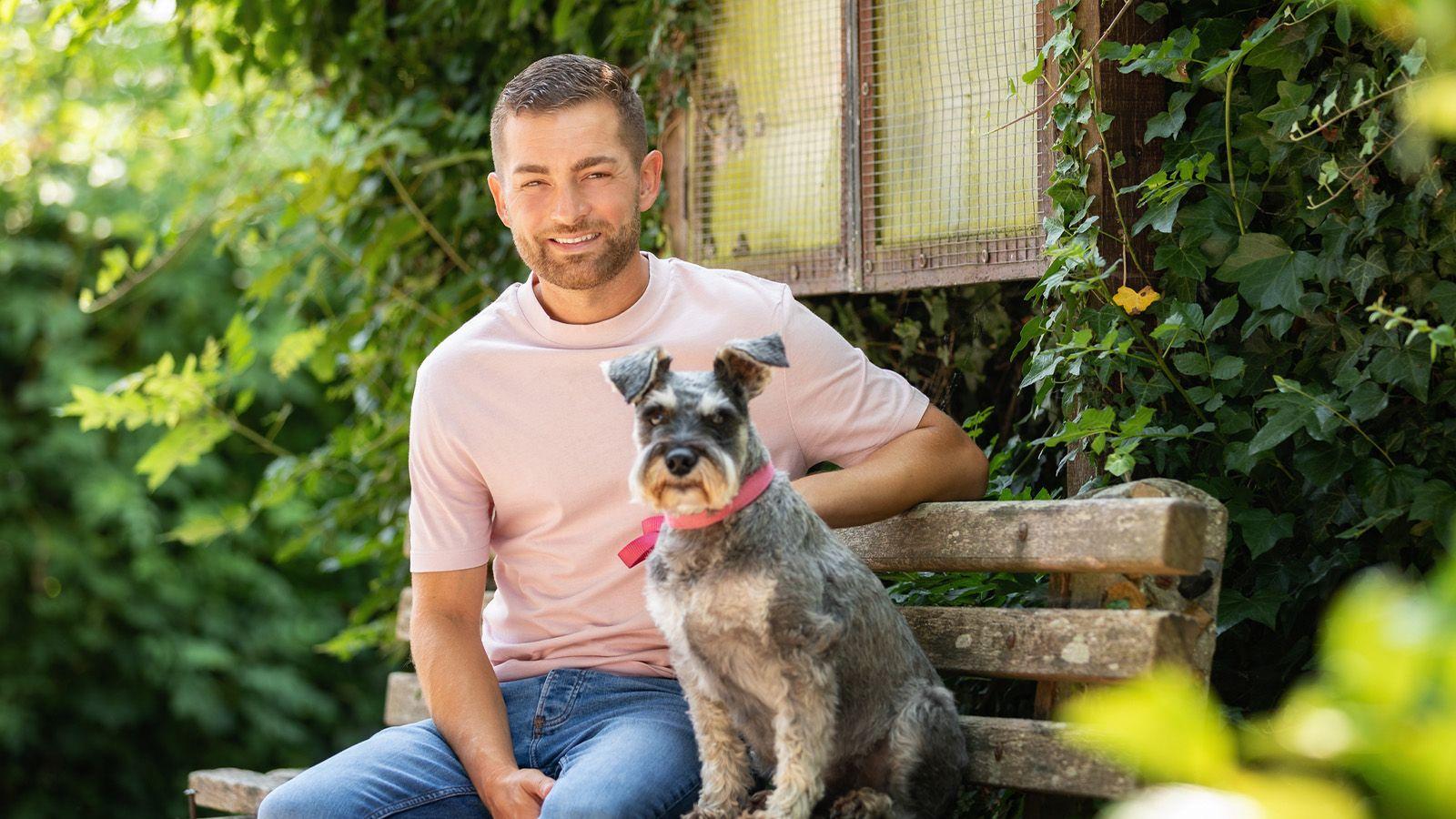 Photo Credit: Sarah Cockerton Photography
I have adored dogs from a very young age
I was lucky to get my first dog at the age of nine, after running many errands in the local neighbourhood to raise money to buy a little Westie, who I named Trigger.

Growing up, Trigger was the best friend I could ever have asked for. We did everything together and I credit him for so many of the lessons I learnt about dogs, their training, and behaviour. He certainly had his challenges! Since then, I have studied, observed, worked, and lived with these amazing creatures at every moment possible.
I help people all over the UK with their dogs
I now own a busy training and behaviour centre in Hertfordshire, Dog-ease and I work there day-to-day. I also travel across the UK helping people with their dogs on a one-to-one basis with an array of training and behaviour issues, from separation anxiety to reactivity.

You can sometimes also find me at events holding live talks and demonstrations with my own dog Bertha, who is a yellow Labrador. Bertha also has two sisters Penny and Wren at home who are also Labradors but older and mostly retired now, but you may see them pop up from time to time on the Paws & Stay social channels too. Occasionally, you might also see me on TV, I've recently appeared on programmes such as C4's Crufts, ITV's Love Your Weekend, and Blue Peter! I was so chuffed to work with the Blue Peter dog Henry and get a Blue Peter Badge this year! 

My passion is, and always has been, to help people to understand their dogs, and to help dogs to understand their people. I have been working with dogs and their owners for well over 20 years now, and I like to pride myself on my modern-day approach to dog ownership and dog training. It's ever more necessary for the busy and ever-changing world that we now live in.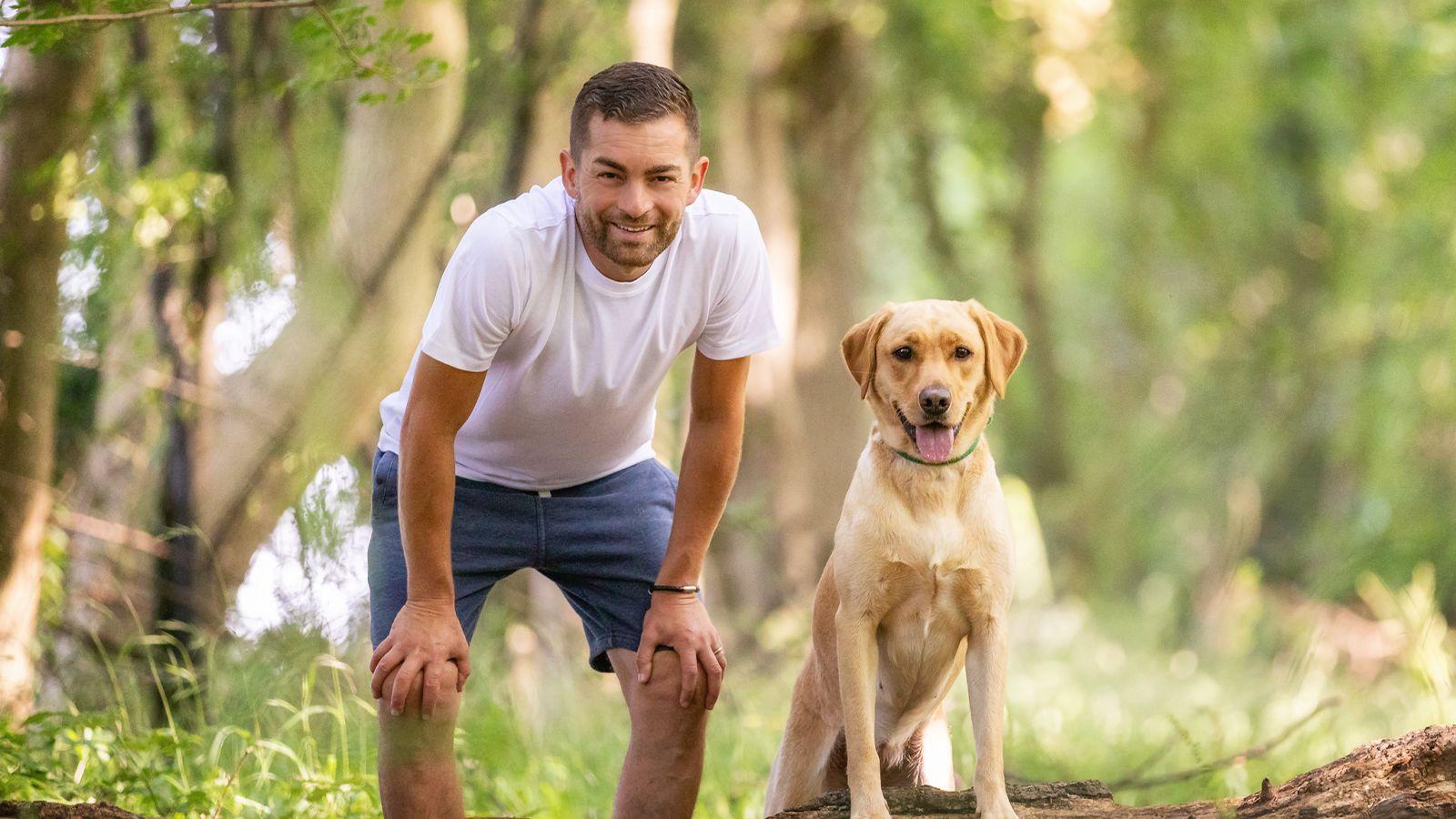 Photo Credit: Sarah Cockerton Photography
The way we live with our dogs has changed
Although as a nation we have always undoubtably loved our pet dogs, in recent times dog ownership has soared, and the way we live with our dogs has also changed. Many of us dog owners wish to share as many moments and adventures with our dogs as possible. And the rise in dog friendly-locations and venues is testament to businesses understanding this. Our dogs have become firm family members, and they spend more time with us than ever before. This is so heart-warming to see, and I love to help people get the most out of the precious time they spend with their dogs. 

Whilst we want to make as many memories with our four-legged family members as possible, dog ownership is, of course, not just about loving our dogs unconditionally. It is also about fully understanding them as individuals, so we can tailor our care, enrich their days, and give them the happiest of lives possible. This is where I can help. I will be sharing my top insights with you all over the coming months and you'll even have a chance to submit your own questions! 

I am just delighted to have found Paws & Stay, who take dog ownership just as seriously as I do, with a collection of over 150 idyllic self-catering holidays that don't just tolerate dogs, but were made for dogs and welcome them with open arms. I'll be heading off on my own Paws & Stay adventure soon to Peacock Cottage in Devon. I can't wait to share this with you all, along with top tips and tricks to help you and your dog make the most of life together. Including, of course, tips for going on dog-friendly holidays of your own!

See you then,

Dogtor™ Adem
Got any questions? Ask Dogtor Adem here >
---