Our favourite coastal dog walks in Cornwall
Cornwall's coastline is probably what dogs are dreaming about when they go all twitchy. Intriguing scents drifting on the breeze, crags and crannies to snuffle in and miles of trail stretching out ahead – it's enough to get anyone's leg going. So wrap the lead around your hand for extra grip and let's take a look at what we think are the five best coastal dog walks in Cornwall.
---
Lizard Point to Kynance Cove
This beautiful route starts from Britain's most southerly spot, Lizard Point, whose name derives from the old Cornish Lis-ardh meaning "high place", "high court" or other similar translations depending on who you believe. There are some quite hairy stretches of cliff without fencing, so you might want to keep the lead to hand, but the views are more than worth it. Keep an eye out (while watching your step!) for shipwrecks and sea life along the way. You could do the reverse walk of course, but Pentreath beach, the start point, is dog friendly year-round and Kynance Cove has summer restrictions and we think it's best to get some beach time early on, then slump into the dog-friendly Kynance Café at the other end.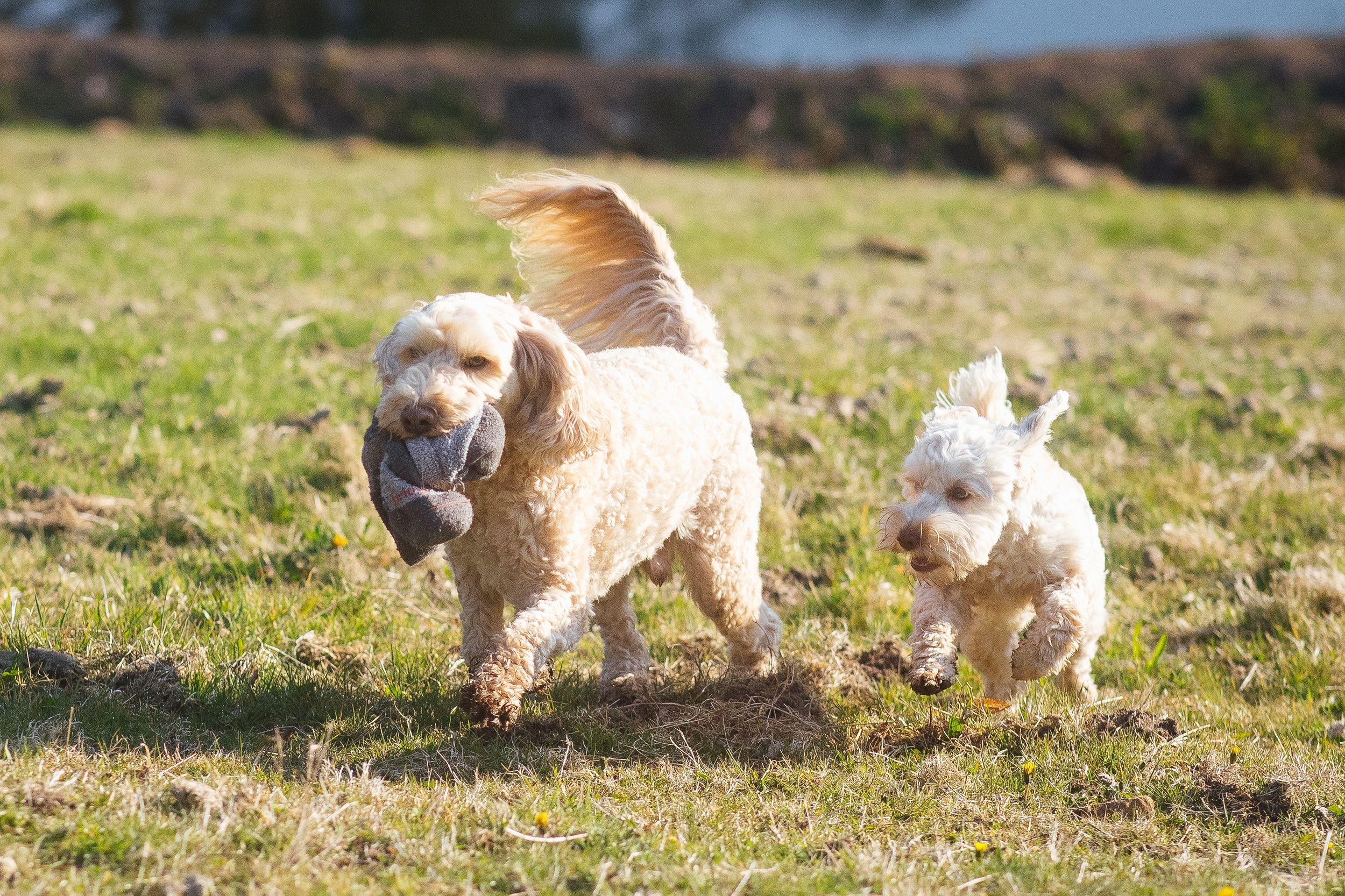 St Agnes to Porthtowan (via Wheale Coates)
This route takes you and the dog through some classic Cornish history, which they're bound to appreciate. If you want a warm up you can climb Beacon Hill in St Agnes, which was a lookout post during the Napoleonic wards, for a stunning view of the coast, but feel free to save your legs for the usual ups and downs of the coastal path. You'll spot the chimney stack of Wheale Coates (specifically the Towanroath Shaft engine house) from a distance and it's fascinating to think that what is now a World Heritage site and beauty spot beloved of postcards, was once a gruelling place of work. Spared a long stretch down the mines, you can push on in (hopefully) sunshine, letting the dog drag you into Porthtowan for lunch or a pint at the dog-friendly Blue beach bar.
Godrevy to Hell's Mouth
You might not think that going to hell and back again sounds like much fun, but this is a superb piece of Cornish coastal walking that runs through colourful heathland in season. The infernal destination is actually a rather beautiful cove, but the name is given for the force with which the water crashes in during stormy weather. There's also a dog-friendly café here (sounding less hellish all the time isn't it?) to recharge in before you make your way back. As you head home and round Godrevy point, you'll get great views of Godrevy lighthouse, sitting out on its speck of rock as a warning to ships, but an encouragement to you that you're nearly done.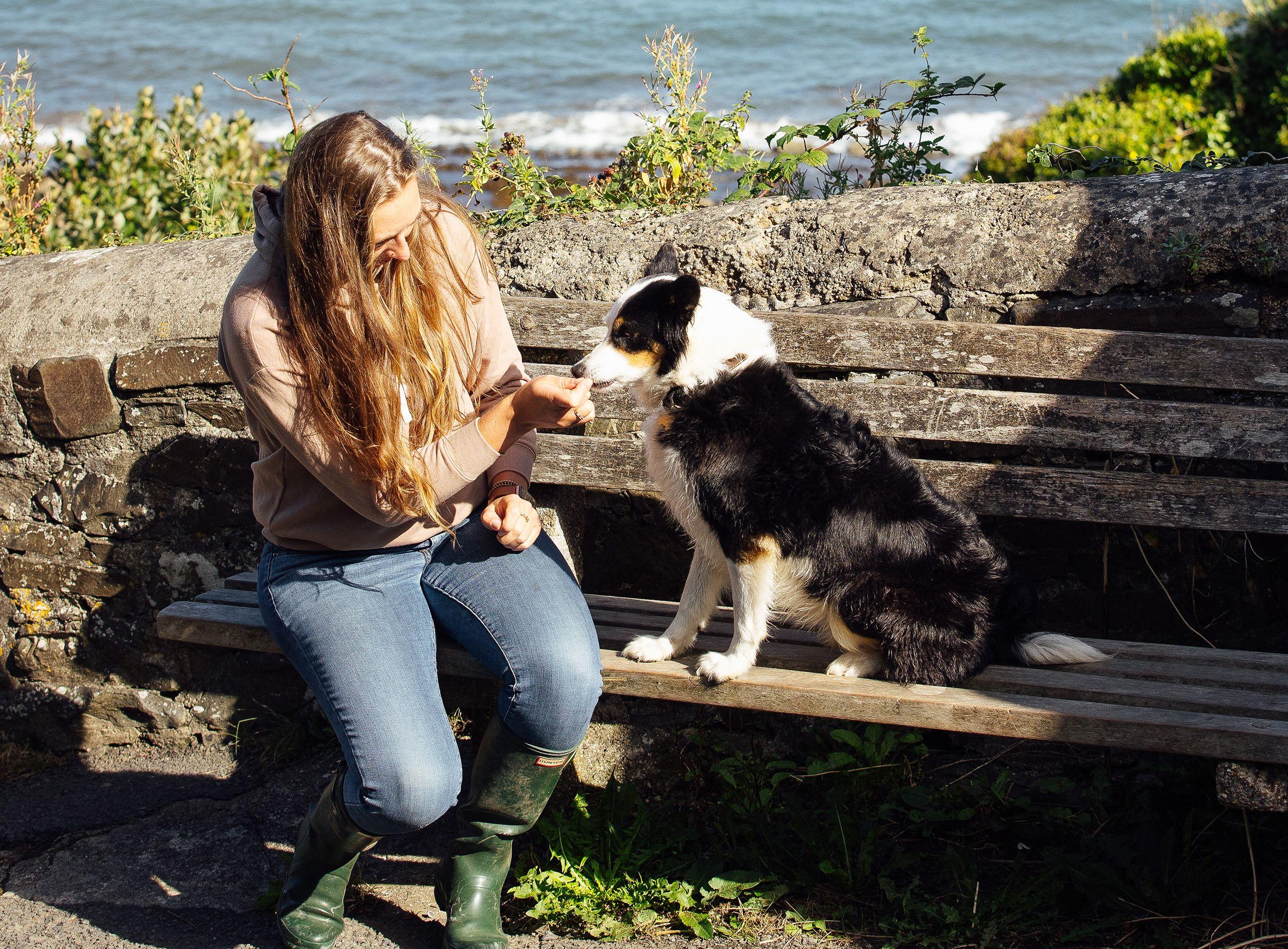 Cawsand to Whitsand Bay
If anyone ever tells you that Cornwall doesn't get truly wild until you're past Fowey, show them photos of this beautiful walk around the Rame Head Peninsula, just over the estuary from Plymouth. The rugged countryside inland teems with migrant birdlife in spring and history buffs will love passing the chapel at Rame Head, the point from which the approaching Spanish armada was first spotted. That's at about halfway and as you push on you'll have left the sheltered side of the headland, so you might get a little windswept. When you and your freshly blow-dried dog arrive in Whitsand, there are plenty of dog-friendly places to eat, but the Cliff Top Café is one of the first you'll reach. It's very dog-friendly and, as the name suggests, means not having to leave those beautiful views while you eat.
Trewardreva Mill, near Falmouth
This is a coastal dog walk for your lazier days. Only a mile long, it simply runs down the Holywell beach (dog friendly all year of course) and then up into the towering dunes and back to the start. The joy of it is all the possible extras you can add, from a stroll into Holywell village, to caves, some of the UK's last openly grazed commons and visits to the two wells, one of which gave the area its name. Carter's Rocks, just offshore, make a dramatic backdrop, the shelter of the dunes makes for brilliant picknicking and there are dog-friendly pubs in the village if you need to get out of the weather and into a comfy chair.

So there are the five best dog walks in coastal Cornwall, bar none, except an absolute tonne of others! If you've got a particular favourite, then share it with us on social or email it in. We always love a new lead.
View all our dog-friendly places to stay in Cornwall >
---