Tips for getting out with your dog on the water
Water is a bit like Marmite for dogs, they either love it or hate it. Some take to it like a duck (or rather, dog) to water and others will try to run away as soon as they get sight of a hose. Travel writer, Lottie Gross, has had both types of dogs and had various experiences on being out on the water with them. So, if you want to get your dog out on or in the water, here are her handy tips.
---
His first taste of swimming was by accident...
My first dog, Milo, had his first ever taste of swimming by accident. I was floating on my back in a calm bay off the coast of Bryher, one of the Scilly Isles in Cornwall, and as I got further out he decided to follow. Unsure about paddling, though, he jumped straight into the deeper part of the sea onto a patch of seaweed, which I expect he thought would save him from getting wet. It was a very soggy hazing, but one that meant in the years to come, water was no scary thing. He was happy to trot in the shallows and didn't even really mind having a bath, and he took to being my kayak buddy incredibly well back home on the twists and bends of the River Thames.

My current dog couldn't be more different, though. Arty firmly believes that water is for drinking, and he usually doesn't even want to get his toes wet – he runs away from the waves on the beach as they lap the shoreline. This makes boating with him a little trickier than I'd like, but we make it work by keeping him dry and distracted.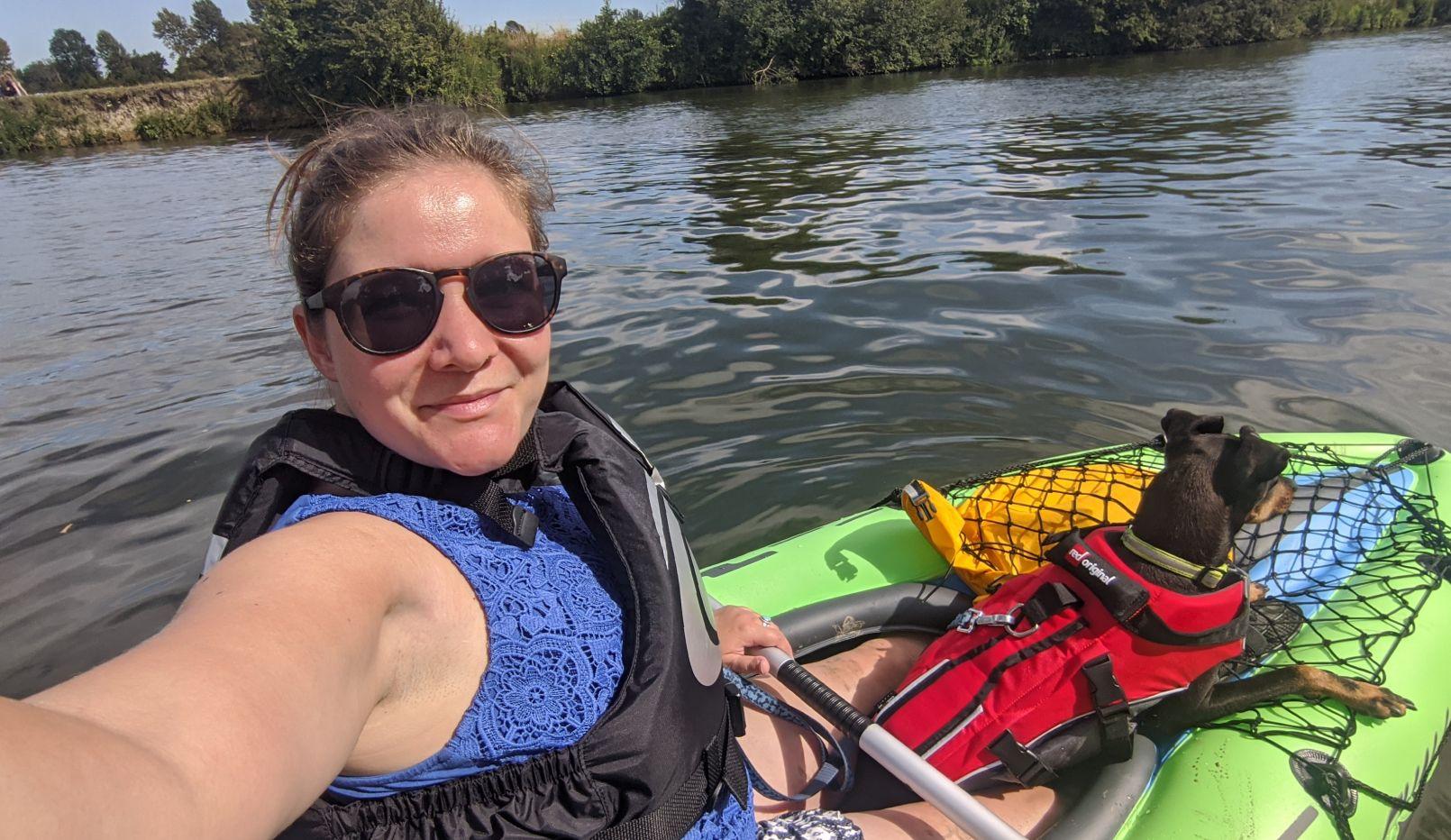 Start small and build it up
The worst thing you can do when trying to get your dog into water-based activities is go too quickly. You'll need to introduce them to the activity gradually. If it's swimming you want them to enjoy, try paddling in a shallow pool at home first to see how they react, and gradually make it deeper before heading out into open water.

If you're hoping to take them kayaking or paddleboarding, try to set up your equipment in the back garden and get them used to hopping on and off with plenty of treat-based rewards – this helps create a positive association with the equipment and means they won't be spooked by it when out in the wild. Once they're used to it at home, try doing the same activity but in very shallow water where you can hold the vessel steady. Gradually build up to the experience of going out on the water together.

For boating with dogs, carrying your dog on board can sometimes be the safest way to get them into the boat. For larger dogs, let them hop on board first and follow on behind – if there's someone else on board who can take the lead once the dog has stepped on, even better. Once on board, keep them on a short lead and consider bringing something for them to sit on if they're not used to lying on the hard ground. Bring plenty of treats or long-lasting chews to keep them occupied if you're going to be cruising all day.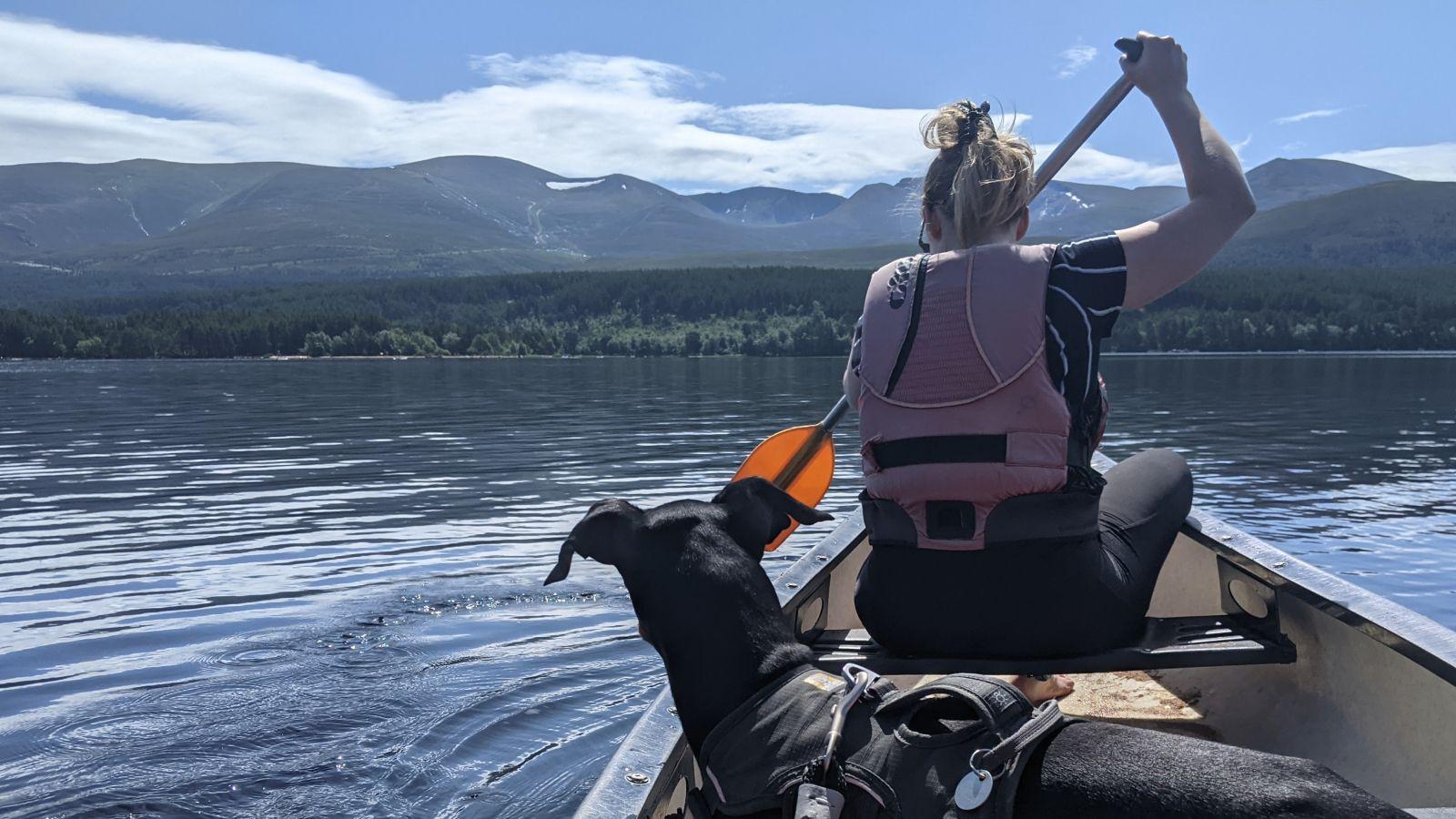 Invest in a dog buoyancy aid
While many dogs can swim without the need for a buoyancy aid, it's always better to be safe than sorry and many breeds are less competent. Not all dogs float, either – greyhounds, for example, aren't very buoyant thanks to their low body fat – so an aid will help ensure they can keep their head above water. Red Original and Ruffwear have excellent buoyancy harnesses, and both have strong handles on the top for pulling the dog out of the water should they end up having a swim.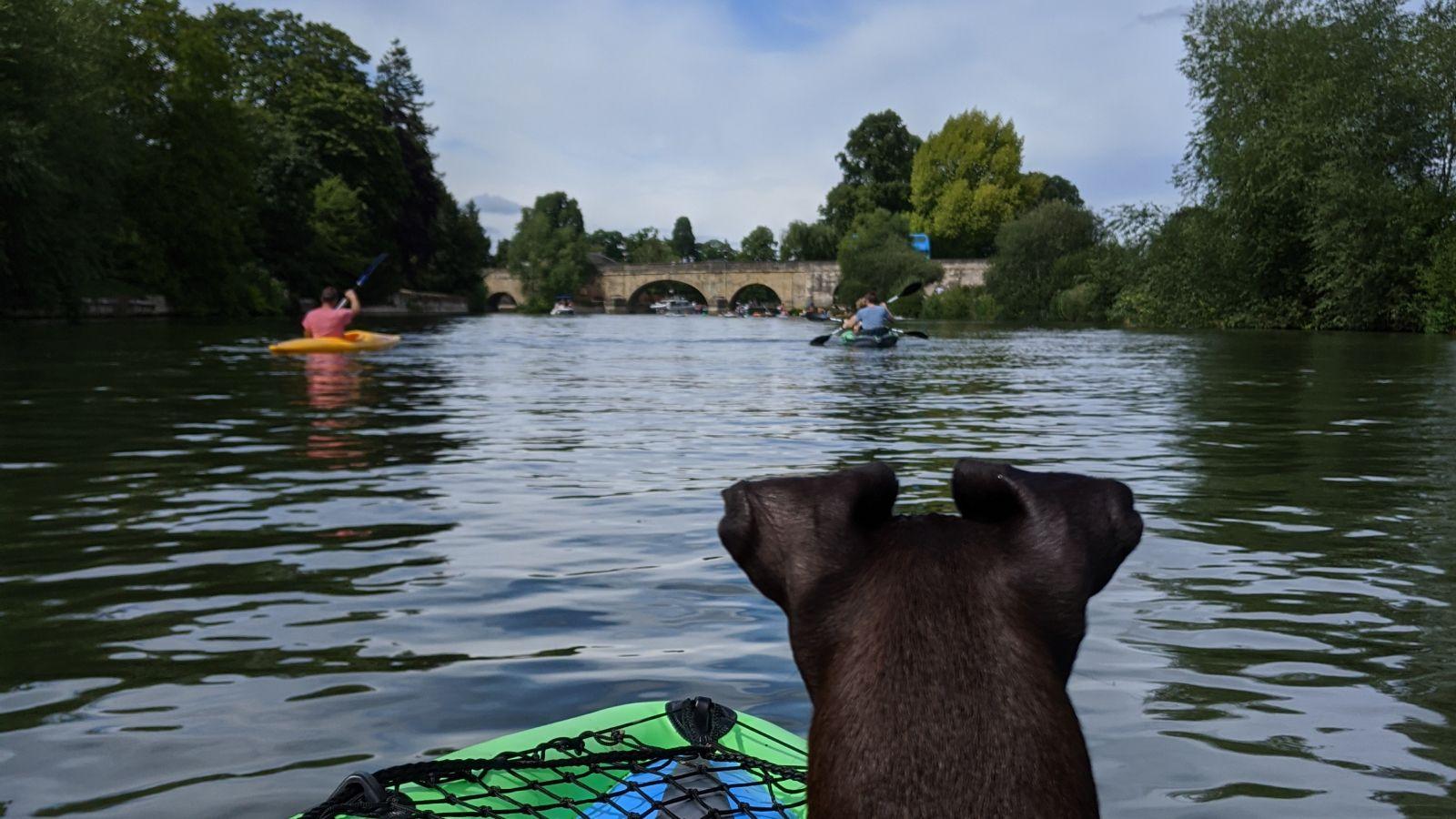 Stay safe and never tether
You might be tempted to tether your dog to your paddleboard, kayak or boat, but this can be incredibly dangerous and could lead to them getting trapped underneath it if you capsize. It's important they have the ability to swim away should you all end up in the water, so never tether them to yourself or the vessel.
Don't force it
You might have to accept that some dogs just don't like water. So if your dog shows signs of stress, such as panting or trembling, stop what you're doing and remove them from the situation. It's not fair to force our dogs into adventures they don't enjoy and can't consent to, and if you do, it could cause more behavioral issues later down the line. If you've got a land-loving dog, embrace it and find another adventure to take them on instead, such as canicross or mantrailing.
View our collection of dog-friendly places to stay >
---