Feeling flexible? Browse the full collection of places to stay here
Dog-friendly holidays in Devon
Not many places seem as custom made for dog-friendly holidays as Devon. It's almost as if someone had dogs in mind when they carved a coast full of dog-friendly beaches, tousled the moors and speckled the place with dog-friendly pubs in beautiful villages. Of course, Devon wasn't really made this way, it's just lucky to have a healthy pack of dog lovers living and working there. They run some of the most wonderful dog-friendly holiday cottages we've ever seen and make it somewhere that you'll be drawn to, at the end of a straining lead, time and again.
Dog-friendly holidays in Devon
1/6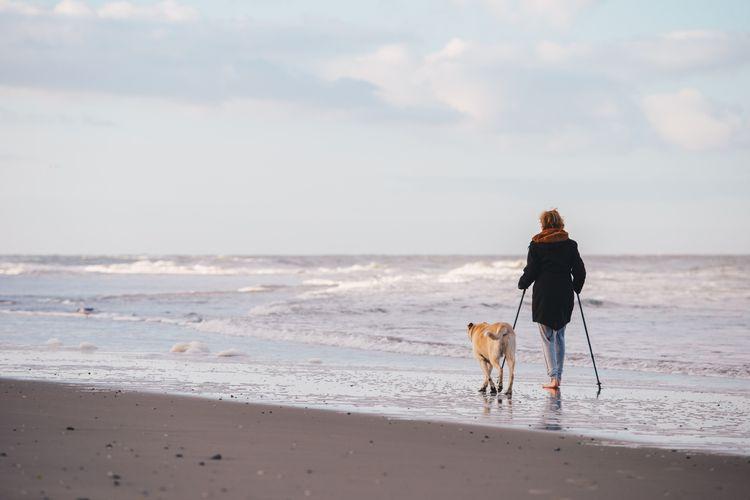 Dog-friendly holidays
Take a look at our full selection of the best dog-friendly places to stay, which we've sniffed out across the UK.
Start exploring
Some of our favourite articles
About Paws & Stay dog-friendly holidays in Devon
Where did Paws & Stay come from?
Paws & Stay came from frustration, which sounds like a bad start but can lead to great things. The team that created Sawday's and Canopy & Stars, specialists in amazing places to stay, noticed that dog-friendly meant very different things to different people. They decided to seek out the people who ran dog-friendly cottages in Devon with an ear scratching, belly rubbing passion, while still making sure they were pretty great for humans to stay in as well.
What makes a place right for Paws & Stay
We look for dogs to be provided for in a way that shows the owner has really thought it through. Enclosed garden space for exercise is extremely important, while somewhere for the dog to sleep and a setting that gives plenty of scope for walks are a few of our checkpoints. What really wins us over are the little things - treat jars, toys and even welcome letters and doggy beer have all been excitedly reported by our inspectors.
How do we know each place is good enough?
Because we've been there. We've taken in the views (the humans that is), snuffled in the garden (the dogs) and talked to the owner (both, but with varying levels of understanding). So we know a holiday cottage in Devon is dog friendly because we've gone to check and come back with tongues and tails wagging.
Where will I find Paws & Stay places?
Well, there are plenty of dog-friendly holiday cottages in Devon of course, but we've fetched a few from Aberdeenshire and Cumbria to Ceredigion and Sussex. It's a small collection at the moment, because we're looking for the places that really understand what makes a dog-friendly holiday great. We'll be adding more soon, wherever we can sniff them out.
Sign up to our newsletter
Get new dog-friendly places, travel tips and destination ideas delivered to you in a format your dog can't chew to pieces.