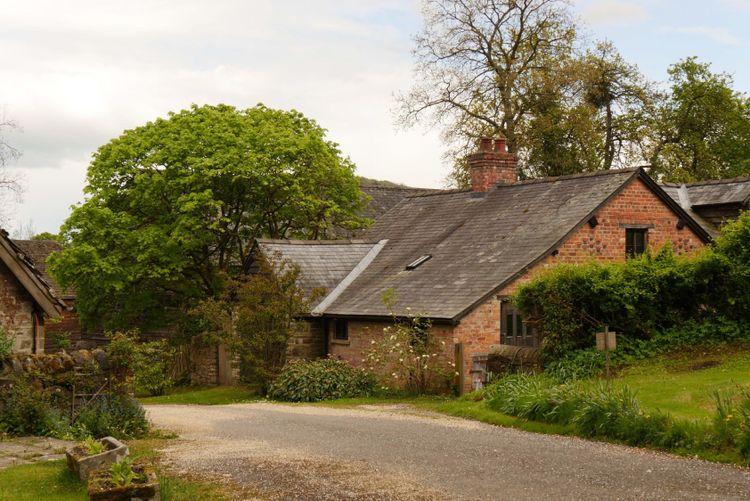 Why we love it
Boot rooms and sun rooms, blankets and sofas, on-site galleries and woodland – comfort and beauty that your dogs and you will love
---
What you'll love
Dogs will love
Napping in the cosy "sun room" or falling asleep still muddy in the boot room
The towels and blankets on hand for drying and sleeping
Exploring the woods and swimming in the river
Humans will love
Roaming freely around the rambling estate grounds
Being a part of the trust's great work with young people and artists
Having free access to the gallery (April-September) and seeing its rolling exhibition programme
---
The place
It's not often that you get such a fine blend of countryside and culture in one place, as well as being able to do good just by being there. Orchard Cottage is run by the Sidney Nolan Trust, which works with local school children and visiting artists from around the world. Your stay contributes to their work, but is also a chance for you and your dog to enjoy the gardens and explore through the woods all the way to Offa's Dyke. There are dog treats and blankets, as well as the boot room for post-hike calming down time and the sun room for napping, while humans can stretch out on the sofa by the wood burner. You also have freedom to wander the gallery, open from April to September) and see how the great rolling programme of exhibitions can add a bit of artistic flair to your few days in the countryside.
Washing
Bathroom with freestanding slipper bath
Separate bathroom with walk in shower, so mucky pups can easily be washed down in the shower
Washing machine
Living and relaxing
Desk positioned to make the most of the natural light, great for painting or reading
Outdoor seating for relaxing
Sofa and armchair
TV
Wifi
Woodburner
Cooking and dining
Kitchen including oven, microwave, fridge freezer, dishwasher with tablets and washing up liquid
Cooking basics supplied - salt, pepper and cooking oil
Small welcome package includes milk, bread, butter, jams and welsh cakes
For the dog
Towels for muddy paws and soggy coats
Dog bowl
Blankets
Boot room - perfect to relax in after a long walk
Sun room offers the perfect spot to bask in a bit of warmth
Booking information
Check in 1600
Check out 1000
Not suitable for children
Optional extras
Additional firewood available from the owners at £5 per basket
You should know
The cottage itself is private, but there might be visitors to the gallery or craft course participants milling about (only from April to September)
The working farm is home to cattle and heavy machinery, so care must be taken in certain areas
Wellies and coats are a must, as the site can get muddy very quickly, and a torch will be handy if exploring at night
Read More
---
In the neighbourhood
The Harp Inn - The Good Pub Guide's Rural Pub of the Year 2020, welcomes dogs in the bar and is just a few miles down the road and The Cattleshed at Penrhos, just outside Kington, offers Sunday Roast's and light lunches the rest of the week, dogs welcome throughout.
From April to September, the gallery is open with a rolling exhibition programme showcasing the works of Sir Sidney Nolan. Visit his studio, housed in a 17th-century barn, and book exclusive tours of the 16th century Jacobean Manor House, Sidney's last home.
There is wild swimming and fishing onsite in the estate's stretch of the Hindwell Brook, although a splashing dog is unlikely to make fishing very productive.
Hay on Wye, made famous for its book shops and international literary festival, is a great place to stroll for an afternoon. Some of the shops might be a little cosy for larger dog breeds, but you can always hitch them up outside for a minute.
Ludlow has a brilliant annual Food Festival but is also a great place to visit in any season, with a host of great independent shops and cafes, as well as the castle to explore.
Between the Brecon Beacons and the Offa's Dyke path there's fantastic walking in the area. You can join the Offa's Dyke path in Kington and you're spoilt for choice with routes in the Beacons
Read More
---
Find rates & dates
31
Arrival / Departure day
Sorry, this calendar requires javascript in order to work.
All prices include one dog. More dogs can be added in the booking process.
See our booking guide
Back to top