Feeling flexible? Browse the full collection of places to stay here
Dog-friendly holidays in the Lake District
England's largest National Park is what dog-friendly holidays are all about – miles of incredible hiking that goes up to scenic viewpoints and down to the firesides of beautiful country pubs. At Paws & Stay, we turn what's often the hardest thing about travelling with a dog – finding a dog friendly place to stay – into the easiest thing, even a fun thing. You can browse our small collection of holiday cottages and hotels, in complete confidence that you'll all get a warm welcome when you arrive.
Dog-friendly holidays in the Lake District
1/6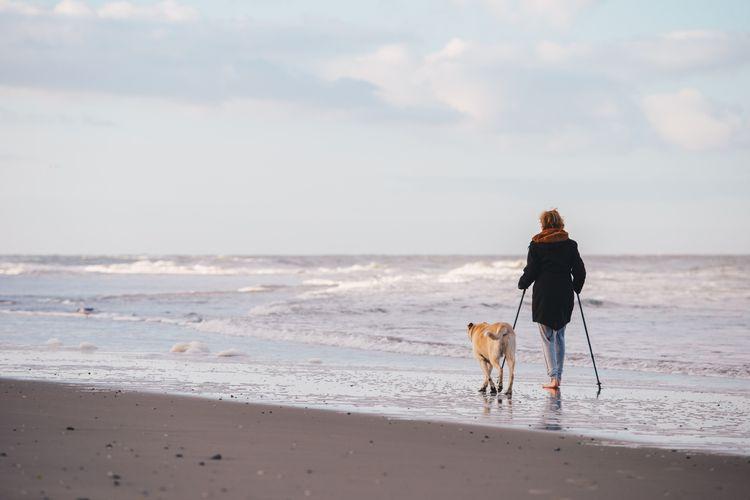 Dog-friendly holidays
Take a look at our full selection of the best dog-friendly places to stay, which we've sniffed out across the UK.
Start exploring
Some of our favourite articles
About Paws & Stay dog-friendly holidays in The Lake District
Where did Paws & Stay come from?
Paws & Stay was created by the same team behind Sawday's and Canopy & Stars, specialists in characterful accommodation and outdoor places to stay for 30 and 10 years respectively. We'd found that there was a huge spectrum of meaning behind the term dog-friendly, so we went in search of places that really pushed the bowl out when it came to welcoming dogs.
How do you know each place is dog friendly?
Because we've inspected them in person, every single one. It's an incredibly important part of how we work, not just so we can make sure that the place has everything you'll need, but so we can get a true feel for it, meet the owners and hopefully have one of our own dogs give it a once over snuffle. For the dogs we love a bowl and a blanket, maybe a treat jar; for the humans we'll take a look at anything from a cool treehouse to an old bothy. As long as it's got character, charm and is ear-scratchingly dog friendly, you'll find it on Paws & Stay.
Will my dog like the Lake District?
Well it's tempting to give a resounding YES, but let's give it a moment's thought. Some of the hiking is pretty intense, so if you have something a bit more whippety, you might want to keep it to smaller strolls like the lake loop from Keswick, or a visit to Castlerigg stone circle. You don't want to be halfway along the Helvellyn hike and find that the little pup is done for the day. That being said, the dog-friendly pubs will suit all breeds, so it's fine if they're more up for sitting in front of views than bounding into them.
Where should I go in the Lake District?
If you're after some nice short walks and some moderately lively towns, stay roughly east/central. The Lake District sort of fills up from the motorway, with places like Keswick and Windermere getting most of the traffic. If you want to ditch the crowds, then push on west to Buttermere, Wasdale and Ennerdale. It won't be completely deserted, this is the Lake District after all, but you probably won't find yourself dodging people on the footpaths every few steps.
Sign up to our newsletter
Get new dog-friendly places, travel tips and destination ideas delivered to you in a format your dog can't chew to pieces.