Garden centres you can visit with your dog
Whether you need some new plants or you simply fancy a day out doing something a little bit different with the dog, hundreds of garden centres across the UK welcome our pets with open arms (and treats at the till). If you need to stock up on succulents and hardy perennials, these are the best dog-friendly garden centres to visit. Top tip: if you've got a dog who scent marks, remember to keep an eye on them around plants displayed close to the ground – no one wants to buy a bush that's already been "claimed" by your pet!
---
Duchy of Cornwall Nursery, Lostwithiel, Cornwall
Posh dogs (and humans) will love a wander around the Duchy of Cornwall Nursery, which is a small part of the wider Duchy of Cornwall Estate founded in the 12th century by King Edward III. Come here for gorgeous flowers and a stroll in the Bumblebee Garden, and head off for a longer walk on the Castle Walking Trail before popping back in for lunch at the on-site dog-friendly cafè.
Visit Duchy of Cornwall Nursery >
Bampton Garden Plants, the Oxfordshire Cotswolds
On the edge of cutesy Bampton, a tiny Cotswolds stone village of Downton Abbey fame, this extensive garden centre has plenty of plants, seeds and bulbs and an extensive range of indoor plants. Dogs can join you throughout and even in the gift shop and cafe, which is a spectacular indoor garden itself. There are fried breakfasts on offer and baguettes for lunch, and they even do a brilliant afternoon tea on a tower, furnished with cakes and sandwiches all baked in house.
Visit Bampton Garden Plants >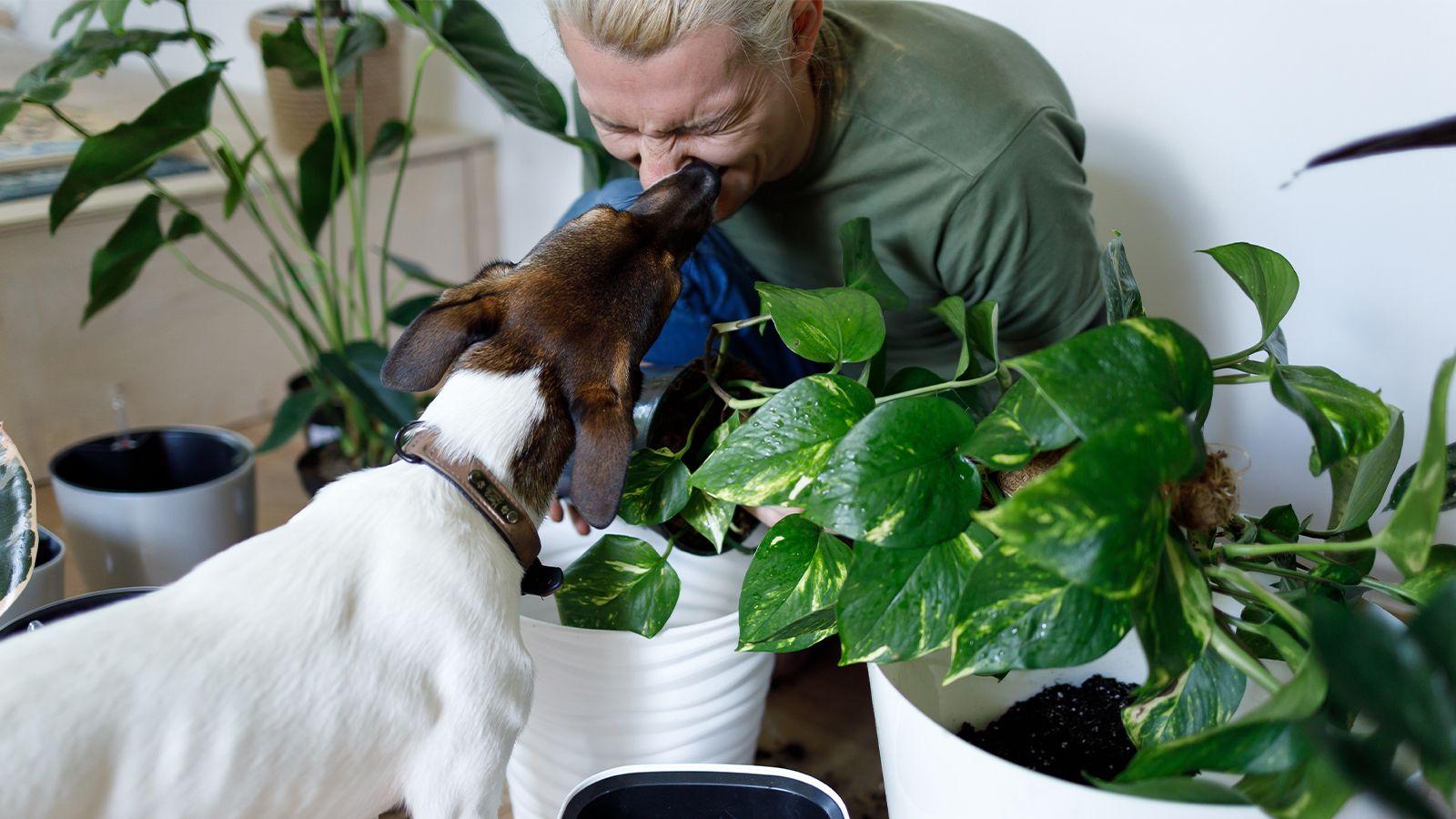 Merry Harriers Garden Centre, Bideford, Devon
There's something for everyone at Merry Harriers Garden Centre in Devon, as the onsite shop here has plants, tools, pots, barbecues and even treats and snacks for the dogs. The restaurant, which overlooks a pretty little stream, has dog-friendly tables and the kitchen serves up moreish coffee and cake, plus there's a carvery on a Sunday for a roast dinner with a difference. After you've indulged, take the dog for a run on nearby dog-friendly beach at Westward Ho! or Instow.
Visit Merry Harriers Garden Centre >
Pentland Plants, Midlothian
This lovely garden centre on the outskirts of Edinburgh is so dedicated to welcoming dogs, there's an entire page about it on their website. They go even further in person, too, with plenty of fuss from staff who love dogs, and an entire pet section dedicated to dog treats and toys. In the café, there's a dog-friendly menu with Snuffledog beer and frozen yoghurt for your pet, and people can enjoy freshly-baked scones and Brodies of Edinburgh tea.
Visit Pentland Plants >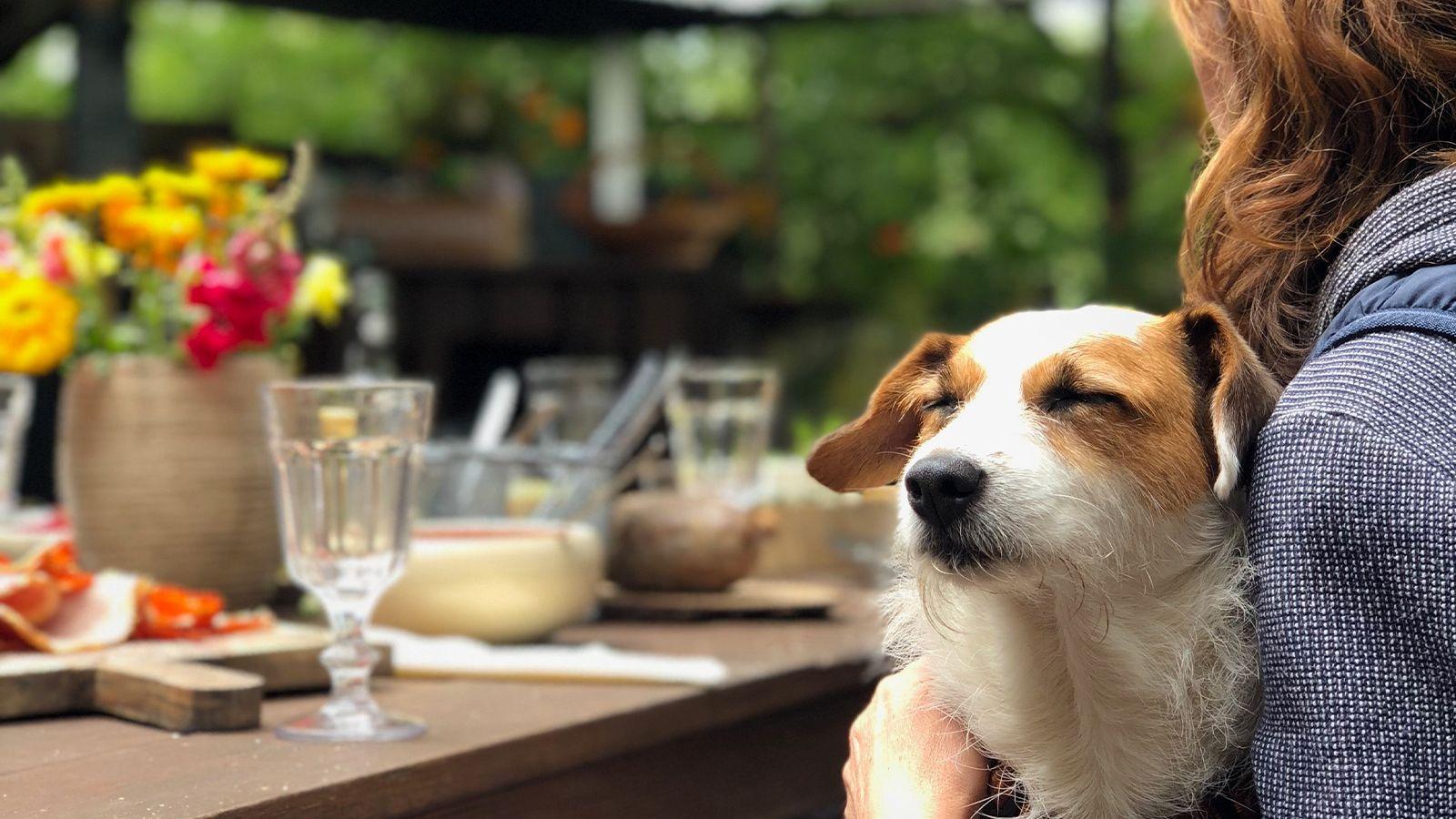 Smeaton Nursery Gardens & Tearooms, West Lothian
Sitting within the Smeaton Estate, a 450-acre working farm, this lovely little plant nursery welcomes good dogs throughout, and even at the rustic tearoom where you'll get breakfast until 11am, lunch from midday and cakes throughout. The highlight of this lovely little garden centre, though, is the enclosed dog woodland next door: you can hire Smeaton Dogwood for stress-free frollicks through a wonderful wild wooded area, entirely fenced in so they can't escape and bother the local Highland cattle or sheep. It's a great place to stop off if you're travelling with a nervous dog.
Visit Smeaton Nursery Gardens & Tearooms >
Tates of Sussex
If you're Sussex based or simply holidaying in the bucolic region, Tates has a collection of dog-friendly garden centres you need to know about. From Mayberry in Brighton to South Downs Nurseries in Hassocks and Old Barn Garden Centre in Horsham, there are several places for you to pick up a few plants and grab a snack in the café with your dog. Expect cooked breakfasts, light lunches such as jacket potatoes, and full meals from scampi and chips to homemade cottage pies and lasagne.
Visit Tates of Sussex >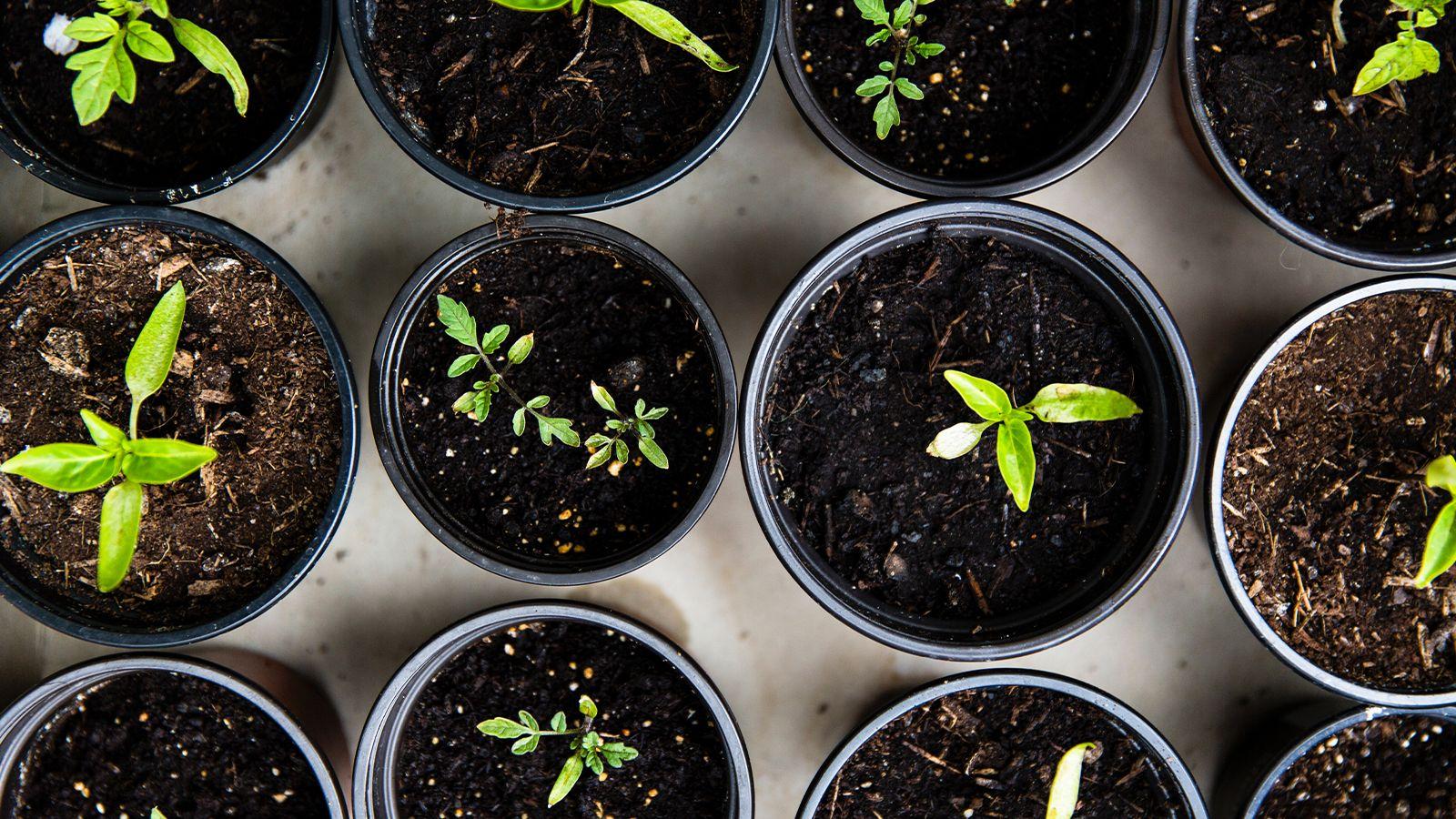 Dobbies Garden Centre, nationwide
Dobbies is probably the most well-known garden centre in the UK, as this brand has almost 70 stores across the country from Swansea to the Scottish Highlands and all the way over to Ashford in Kent. All Dobbies Garden Centres allow dogs in their shop and there's usually a dog-friendly area of the restaurant, too. If there's a food hall at your chosen Dobbies, the dog won't be able to join you there, nor can they enter the children's play areas. You must keep your dog on a lead and don't allow them to sit in your trolley; there are dog drinking stations scattered throughout each centre.
Visit Dobbies Garden Centre >
---