Our top dog-friendly activities in Cornwall
Just like finding truly dog-friendly accommodation, finding dog-friendly activities is just as important for a great trip away with your four-legged friend. Whilst you'll hardly be sky or scuba diving with your tiny pal, there's still plenty of things to keep you both entertained for a few days, and in the Cornish area, we've found a good mix of activities for smiles and wagging tails. From your standard walks, to country houses and estates – all the way to beaches and day trips, we've got you covered.
---
Walks
The most obvious of all choices, walkies. Cornwall is absolutely jam packed with walks, hikes, ambles, jaunts, strolls and leisurely trots. In fact, the majority of the longest National Trail runs the entirety of Cornwall's coast – the South West Coastal Path (SWCP). If you're looking for a walk in Cornwall, chances are, it's on, attached to or near the SWCP. Amazingly, this 630 mile stretch of trail can be completed in just 30 days by a fast walker, so you've no excuses not to knock back a few miles with your dog (who'll likely agrees).

If you're looking for something a little more specific, however, you've got a lot of options. With incredibly unique coastline, Cornwall has loads of natural features, and spots of interest to seek out. You could visit the sinisterly named Devil's Frying Pan, where the roof of a sea cave has fallen into the sea to reveal a 'bubbling' ocean below. On the other end of the spectrum, you could follow The Saint's Way cross country from sea to sea, Fowey to Padstow, a shorter 28.5 miles. No matter which walk you're undertaking in Cornwall, the sights are incredible, the paths well-tended, and the sniffs? Widely dog approved.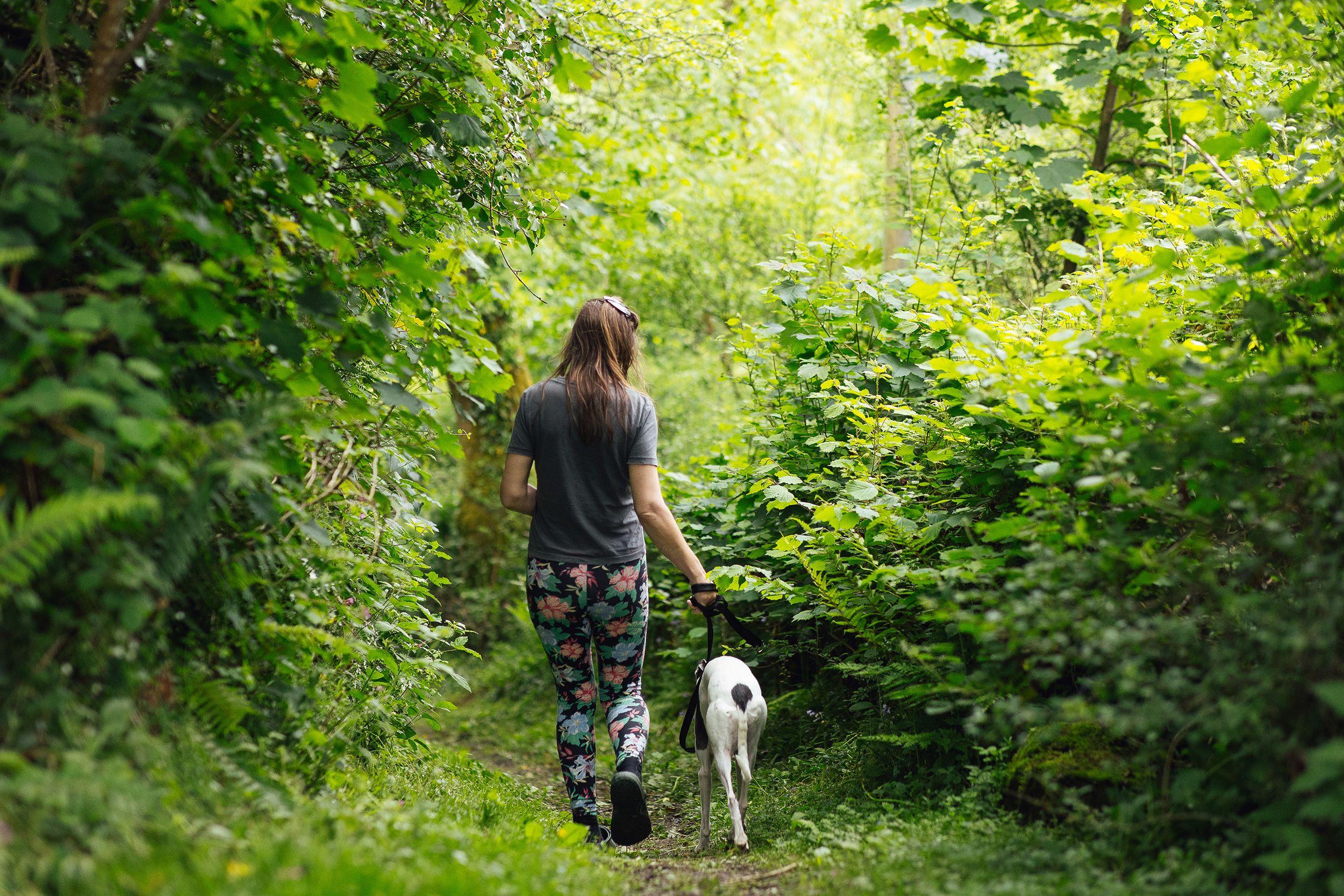 Houses, Estates & Gardens
Do we visit stately homes for the scenery, the history or is it simply to say hi to the lovely National Trust staff that make each visit so wonderful? No one knows. But what is important is, there's plenty of places to check out. Spend an afternoon touring The Godolphin Estate, where dogs are welcome everywhere but the actual house itself – giving you access to its 500 acres of stunning grounds to explore with your dog, as well as the option to pop into the tearooms for refreshments. With slightly smaller grounds, 300 acres this time, Trelissick House is also a nice option to visit. Whilst similarly, you can't go indoors or in the garden, the grounds are still open to you to seek out new and exciting smells, and the dogs would be welcome in the courtyard area. Port Eliot House is great for combining with a riverside stroll along the banks of the Tiddy, Pencarrow stands out for being a genuine family home and not a National Trust property, while the garden at Caerhays slopes right down to the sands of Porthluney beach, dog friendly all year round.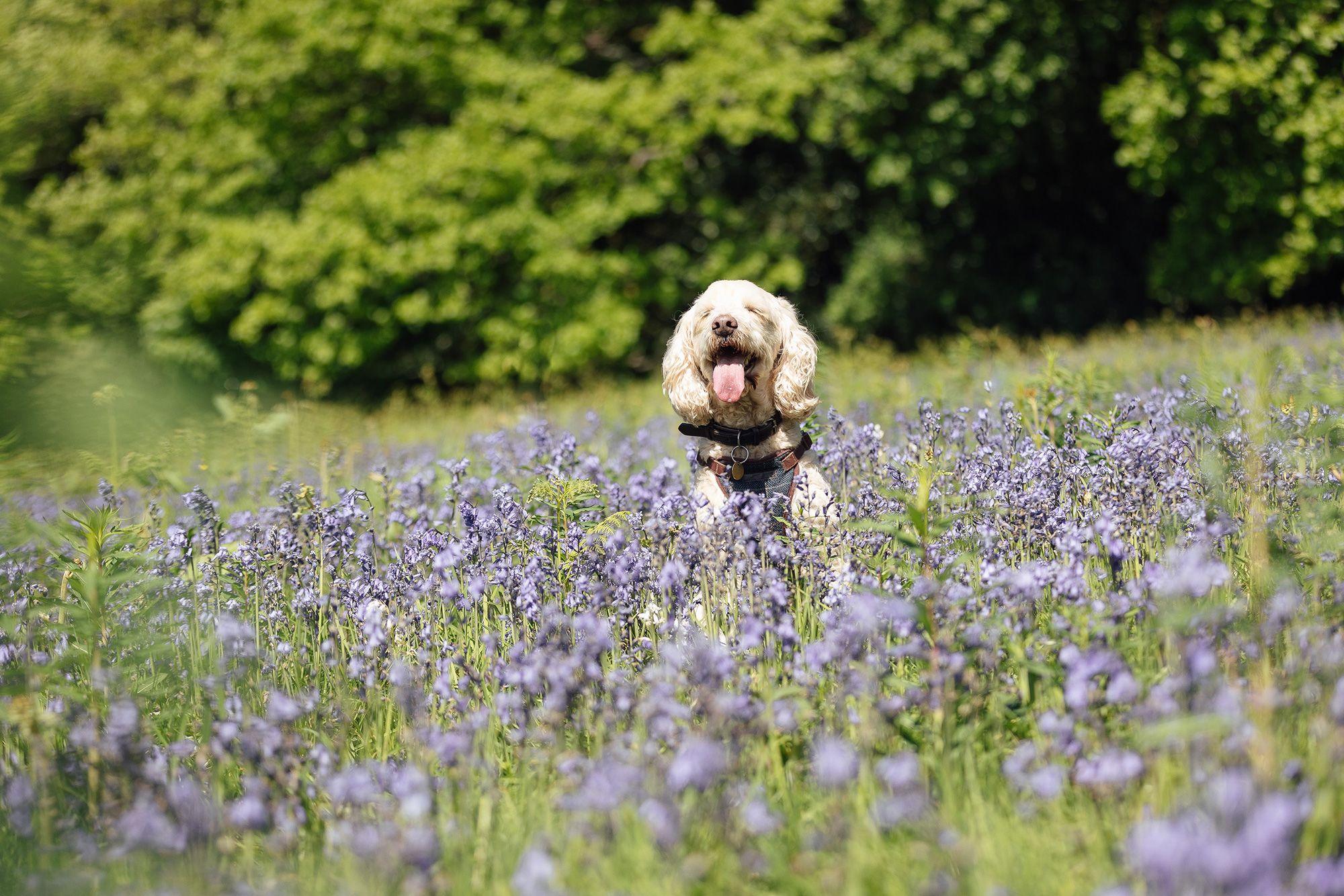 Beaches
What dog doesn't love a beach? And what human doesn't love seeing their dog love a beach? The joy of a big stretch of sand or rock pool-covered shore can bring is one of the things that makes Cornwall such a special place. And meant that we couldn't fail to mention just a few of our favourite places to get some time in the sand and sun. Talland Bay, a small cove between Looe and Polperro, has two beaches linked at low tide by a stretch of rocks perfect for scrambling and sniffing. Go to the western one when the tide is in, as there'll still be sand, while the eastern end will be reduced to shingle. Seaton is more of a family favourite, with nearby cafes, beach chairs and ample parking, but for a true taste of Cornwall, it's worth taking on one of the wilder strips of sand.

Whitsand Bay, despite being three miles long, is rarely crowded thanks to vertiginous cliff paths which mean it's definitely for the more confident, agile dog. If you dance down that slope, then consider yourself ready to take on Pedn Vounder. There are two paths down to one of Cornwall's, if not the world's most scenic spots, and the one that sends you hopping from rock to rock at the end is the easy one. The other is known as the Goat Path and barely deserves the label path at all. However you get down, you'll find yourself rewarded with a shallow, still sea of shining turquoise flanked by stunning cliffs. Arrive early in the morning and you might have the place to yourself for a bit, but this much beauty will always draw people in.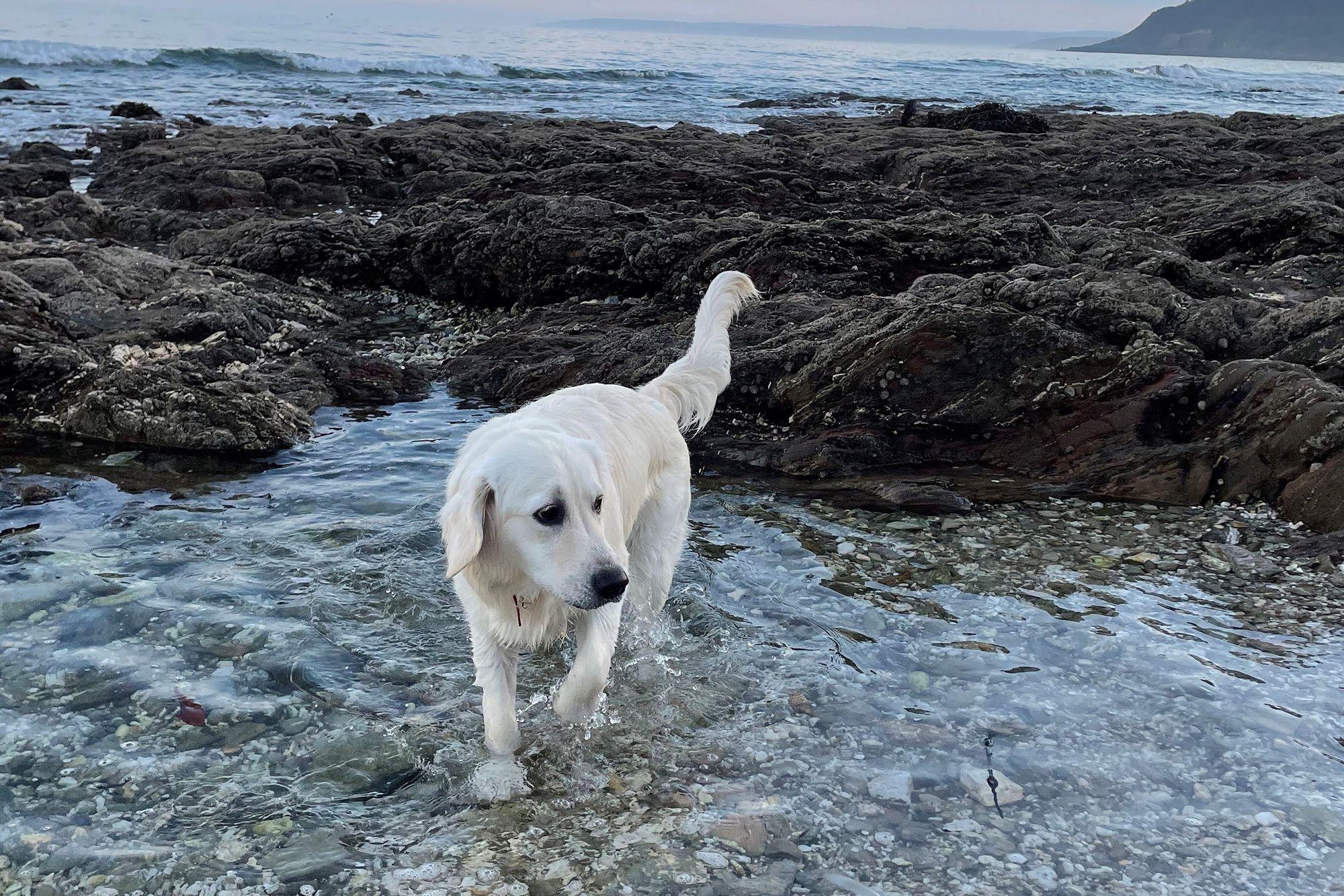 Parks/theme parks/Day's Out
When you're not hiking the coast or sunning yourself on the sand, you and your dog might feel like taking in some of the many other activities that Cornwall has to offer. Mining shaped the culture and even landscape of Cornwall for centuries, and Geevor Tin Mine takes you deep into it. Dogs are welcome across the site, except in the underground section, which let's face it, would probably freak them out anyway. At Healey's Cornish Cyder Farm, dogs will have to be on a lead and can't go into the jam kitchen, because… well can you imagine the carnage? But there are tastings and tours and even live music events worth keeping an eye out for. Yes, it used to be free, but it's a pretty big operation these days and at least you can find space when visit in summer.

The legendary Lappa Valley still charmingly describes itself as Cornwall's "secret world of play and trains". If your dog is a chaser and easily startled, it might be too much with all the literal bells and whistles, but the gentler breeds will enjoy watching all the kids crash about. And finally we have what might well be Cornwall's most famous activity of all – the Eden Project. You might be surprised to learn that a series of carefully cultivated and protected environments is dog friendly, and indeed dogs aren't allowed inside the biomes, but there are miles of paths to be walked (on leads) so you could easily rotate dogsitting duty with wandering through the various climates.
View all of our dog-friendly places to stay in Cornwall >
---