The Devon Good Life's guide to Devon's best dog-friendly beaches
Albie the cocker spaniel and his human Dani from @the.devon.good.life love their local Devon beaches. Whatever your ideal beach holiday may be, there's something for every seadog in Devon. For curious terriers there are rockpools to explore and for bounding retrievers there are miles of sand dunes to climb. Read on for Dani and Albie's shortlist of the six best dog-friendly beaches in Devon.
---
Saunton Sands
I think if I were able to ask Albie which beach is his favourite, it would be Saunton Sands, located along the North Devon coastline. With three and a half miles of wide, sandy beach to run around, it's the perfect place to bring the dogs and the family for a day out. If the beach wasn't impressive enough, it's also backed by Braunton Burrows, one of the largest areas of sand dunes in the UK. Some reach 30-metres high! If your dog is anything like mine, they'll tire themselves out in no time running up and down the dunes, leaving you enjoying a peaceful evening after a day of exploring. Fun fact, Robbie Williams shot his music video for Angels here!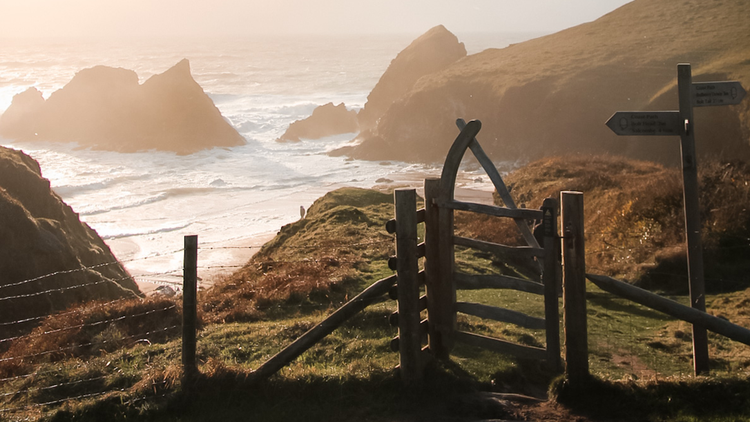 Soar Mill Cove
Soar Mill Cove is one of those special beaches that feels like a local's secret. Reachable only on foot or by boat, it's never too busy, and is a haven for walkers and their four-legged friends. There is no bad time to visit this beach. At low tide swathes of golden sand and hidden rock pools are revealed and at high tide it's the perfect place to swim or paddle board in the crystal-clear waters. Albie and I often park at Bolberry Down National Trust car park, and walk the mile-long path, taking in the spectacular views en route. You can also park at the Soar Mill Cove Hotel and walk 15 minutes to the beach or make it a longer route and walk the seven miles from Salcombe. You may even be lucky enough to see the resident Highland cows that are often roaming along the cliff tops. They are such gentle giants but be sure to keep any dogs under control as you pass them.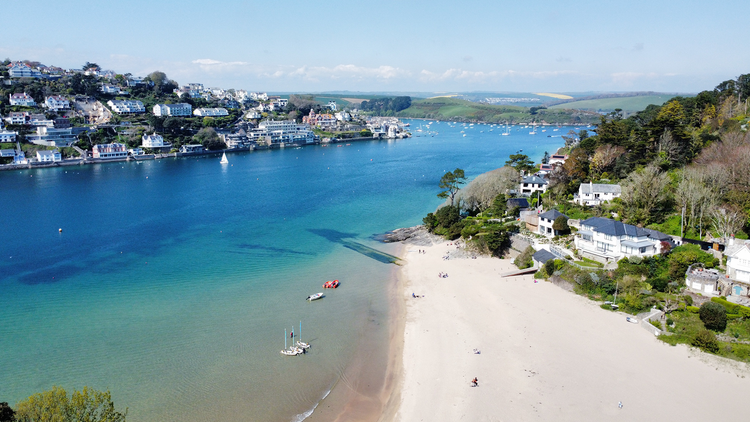 Mill Bay
Mill Bay is secluded within the woodlands of the South Devon AONB, with stunning views across the jade waters of Salcombe Bay. This sheltered cove has soft golden sand in abundance and is absolutely perfect for a day of play and soaking up the sunshine. While the beach does have a National Trust car park just a stone's throw away, it gets full extremely early in the summer months. The easiest way to get to it is to hop on the East Portlemouth ferry, which runs from the Jubilee Pier in Salcombe on a regular basis. It's then an easy walk along the coast path or at low tide you can walk along the beach.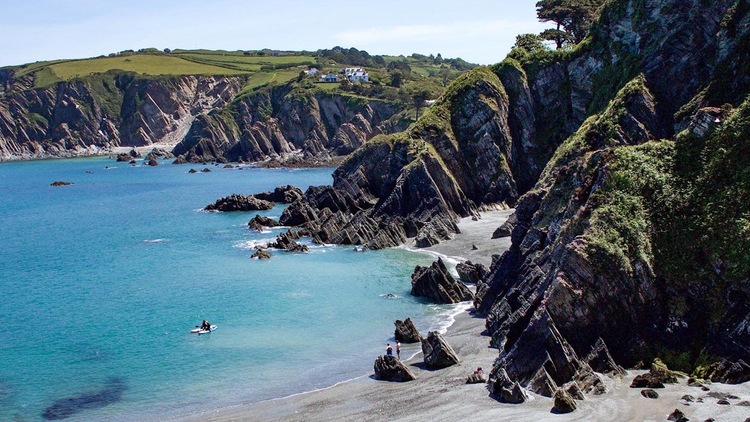 Sandy Cove
One of my favourite beaches along the North Devon coastline is Sandy Cove. As you're lying on this small secluded beach, made up of sand and shingle, looking out to the ocean and Lee Bay with the lush dramatic cliffs above you, you'd be forgiven for thinking you were in Thailand or Hawaii, rather than Devon! The cove is accessed via some steep wooden steps from the coast path, or from Lee Bay at low tide. This part of the coastline is steeped in history, with both Sandy Cove and Lee Bay having a notorious reputation for smuggling. At low tide, caverns and rock pools are revealed, which Albie just loves to explore.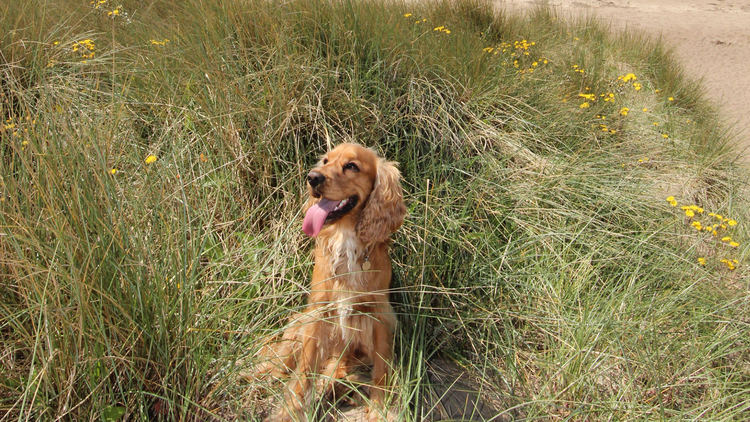 Woolacombe
It wouldn't be right to create a list of Devon's best dog-friendly beaches without including Woolacombe! This three-mile stretch of glistening golden sand wins numerous awards, year on year, so it's easy to see why it attracts thousands of surfers, families, and dogs alike. There are certain parts of the beach where dogs must be on leads, but the sheer size of it means that you can always find a quiet spot to relax and allow your dog to have a good run around, even in the height of summer. Woolacombe town itself has a great atmosphere and, with lots of dog-friendly eateries, it's a great day for the whole family.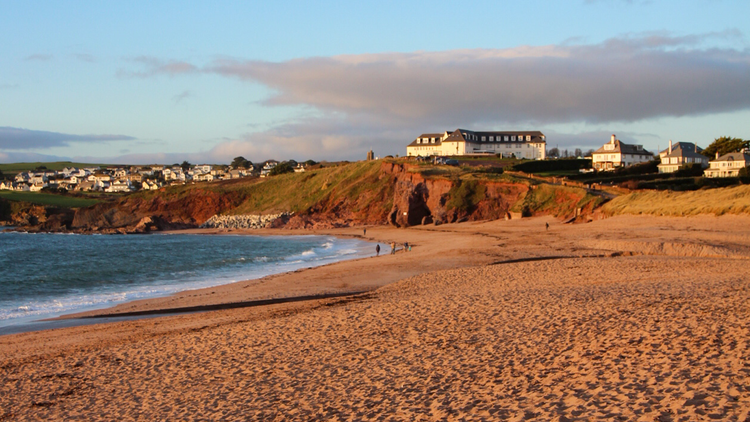 South Milton Sands
Clear safe waters, soft golden sand, views of the iconic Thurleston Rock and one of the best beach cafes in the area, make South Milton Sands our go to beach. Albie absolutely loves playing in the sea and the rock pools at low tide and making lots of four-legged friends on our visits here. If you want to make a day of it, continue to walk along the coast path to Hope Cove to the East, or Bantham to the West, the scenery is truly spectacular. Be sure to finish the day with a beach BBQ and watch the pink-y orange hues come alive as the sun sets on the horizon. There are few sunset spots on the South Coast that rival South Milton.
Find out more about our dog-friendly places to stay in Devon
---