What does 'dog friendly' mean at Paws & Stay?
What 'dog friendly' means to us is no easy topic, and we certainly can't cover it in just a few sentences. The longer you sit with it, and the more people you ask -- the harder it gets. The fact is, it's not the same for everyone, but here's what it means to us (clue: dogs are truly welcomed!).
---
Let's start at the beginning
We started Paws & Stay back in 2021, from our experience running Sawday's and Canopy & Stars – our partner companies.

Over more than two decades of experience finding and evaluating places to stay, we discovered that what people meant when they said they were 'dog friendly' varied massively. Some really seemed to love dogs, and others felt more 'dog tolerant'. So, we set out on a mission to build a dedicated collection that only had truly dog-friendly places to stay… and voilà, Paws & Stay was born.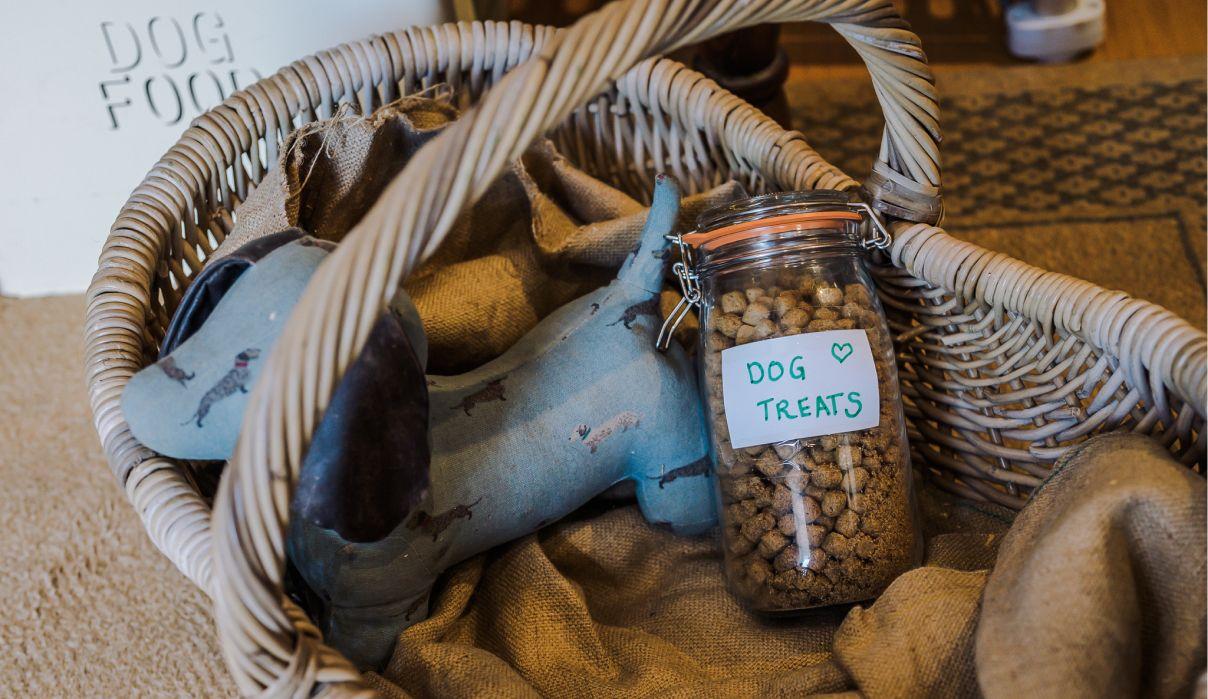 So, what's dog tolerant?
Before we delve into what we think a truly dog-friendly holiday is, it's probably helpful to point out what it definitely isn't.

A stay where the owner might allow dogs, sure – but do they love dogs? Are they thrilled to have them, or just thrilled to have more bookings? It's the sort of place where dogs are an afterthought, tacked on as an extra – instead of as a guest in their own right. They might even only allow certain types of dog, whether that's barring types that have negative perceptions, or even just the larger breeds.
What happens when you arrive at a dog-tolerant place?
When you get there, you might discover that there's a long list of restrictions you didn't know about, or even find that there's nothing provided for the dog. The outside area, you may discover, isn't enclosed, or that there's simply nowhere grassy nearby for a loo break. And what happens when you find things you weren't expecting? There are some surprises that can make your dog holiday much more uncomfortable, like unmentioned livestock in the surrounding area, or even a regular hunting practice that sees guns going off.
And how about the local area?
It could be as simple as a lack of good walks for dogs nearby, or finding the local eateries, cafés, pubs, and restaurants, are all dog un-friendly. All of this could be possible, even after you'd checked on the site and saw them listed as 'dog friendly'. This is everything we're determined to be better than.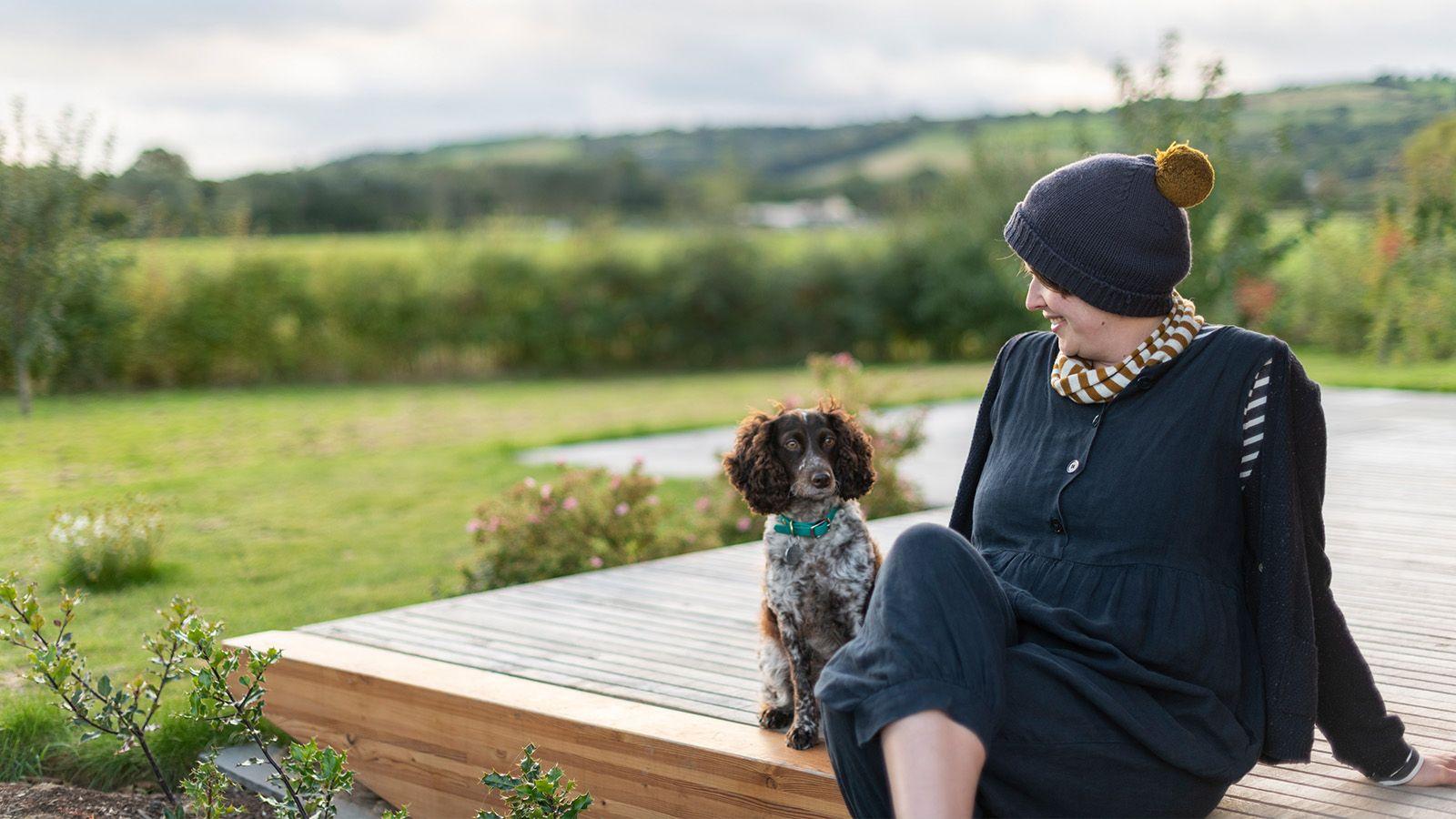 Ok, then what is 'dog friendly'?
We think it looks a little like this…

Your search starts on an incredibly attractively designed and well-written site, say… Paws & Stay. Your eye's caught on a place in the exact area you were looking for, with a picture that piques your interest. You click on the place and having been stung before with a 'dog-tolerant space', you immediately look to the key information. Whilst your attention is almost grabbed by the 'humans will love', spotting hot tubs, roll-top baths and wood burners at the place, you keep your focus on 'dogs will love'. You find a few elements you know you need, and the dog will love. You give the description a little read, and underneath find all the relevant info you'd hope to find. You book and start counting down the days to your holiday!
What does a dog-friendly welcome look like?
On arrival, coincidentally, the owners are in (some choose to greet at the door, and others may not) – and you find yourself warmly greeted by an indisputable 'dog person'. Thoroughly charmed, you head inside, and you find everything you were hoping for, and dare we say it, possibly even more. Not only are you greeted with a wonderful place to settle down for a little stay, but so is your dog. Your hound spots perhaps, their own bed waiting for them, blankets for sofa snuggles, or treats on the counter. You might find a spare lead by the door, or some poo bags just in case! There may even be an outdoor warm water tap for muddy paws when you get back. And speaking of outdoors, the garden is enclosed. Or perhaps you knew it wasn't, but you know the closest grassy space for late-night comfort breaks.
And what can your dog do nearby?
You settle in, and when you're ready for your first adventure, you find walks from the door, and pubs welcoming you and your four-legged friend to dine. You've already used the 'in the neighbourhood section' to find a few other attractions nearby, a couple of beaches, and maybe even a castle! When you return to relax at your place, you get to settle in (perhaps on a blanket on the sofa too) and you can chill out, with no unexpected fireworks, or gunfire.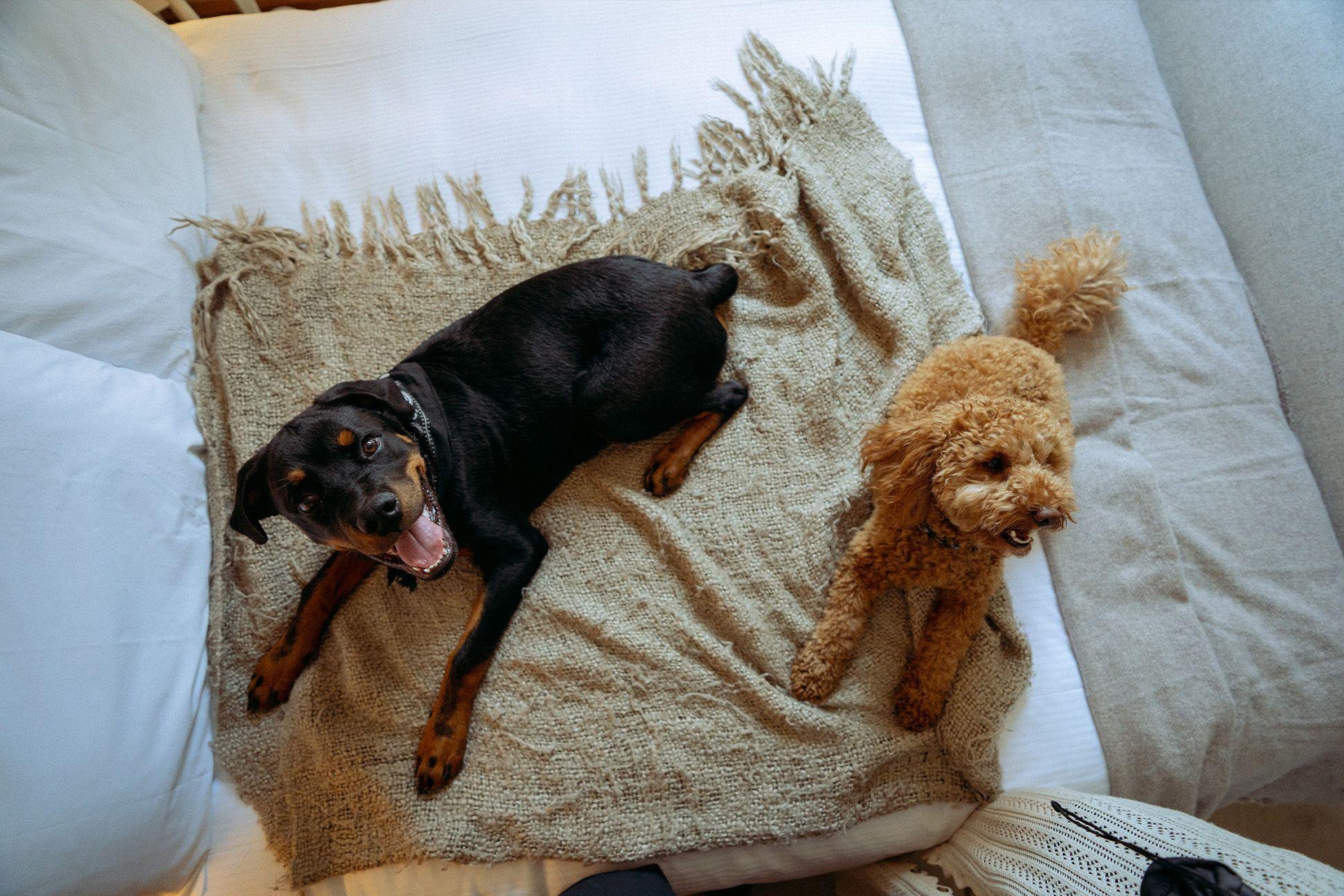 But we also asked you
Ok, so it's all well and good us deciding what we think dog friendly means. But we didn't just sit around patting ourselves on the back. We wanted to make sure you agreed, which (spoiler alert) you did! 

We reached out to many of you and while there were still a lot of differing opinions, there was still enough data to get some strong indications about what the most important features of a dog-friendly stay were.

One thing clearly came out on top: enclosed gardens, which a whopping 85% of you agreed was the single most important feature. The next highest was pubs and cafés within walking distance, which is where our 'in the neighbourhood' section on each place page comes in handy! The third most important was walks from the front door, which can also be found in the 'in the neighbourhood' section.
To sum up…
Being truly dog friendly isn't about dogs having complete free reign to run riot, it's about the stay being as special (if not more) as their experience at home. It's knowing whether dogs and their owners are able to relax in this place and feel at home.?

It's also about looking at the experience, considering the place, the area and the owner. As opposed to each element on its own. So even if the place is incredible for dogs, if the area isn't dog friendly (and vice versa) then it probably isn't 'truly dog friendly'.

What is 'dog friendly' is not an easy definition. We couldn't find a definitive one out there, so with your help, we made one. And as we welcome more and more guests to our places every week, and listen to your feedback, we'll keep fine-tuning that definition to ensure your stay is better than you'd imagined.
---