Feeling flexible? Browse the full collection of places to stay here
Dog-friendly holidays with an enclosed garden
There's nothing that says dog friendly like a space to let your hound stretch their legs. Whether it's a morning downwards dog, or enviously eyeing up the BBQ, a space with an enclosed garden can make your four-legged friend's day. While these enclosed gardens have been created to provide secure boundaries, not all will prevent the most determined Houndinis from making a break for freedom. Rest assured, we carefully inspect all places in our collection and find out every single detail so that you can find an enclosed garden that is perfectly suited to you and your dog. Check out the 'you should know' section for extra details!
Bath & North East Somerset
1/2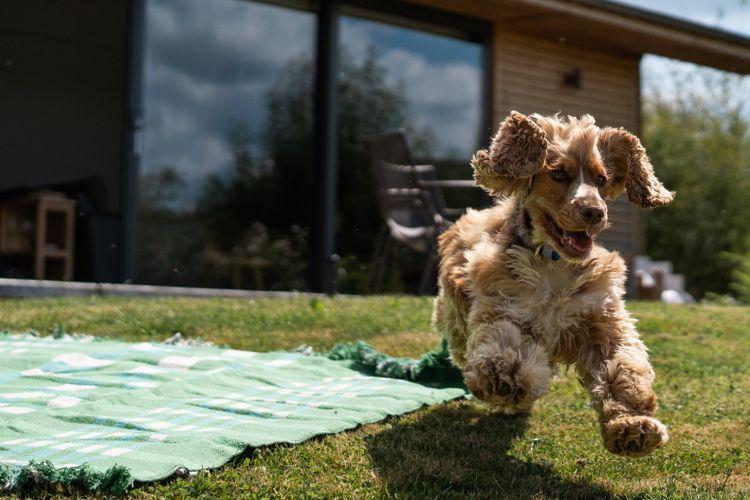 Dog-friendly holidays
Take a look at our full selection of the best dog-friendly places to stay, which we've sniffed out across the UK.
Start exploring
Some of our favourite articles
About Paws & Stay dog-friendly holidays with enclosed gardens
Where did Paws & Stay come from?
Paws & Stay came about because of the frustration many of the team at sister company Sawday's and their dogs found when trying to travel. We kept seeing a big difference between what people meant by the term dog friendly. So, we started looking for the ones that really loved having dogs to stay.
How do we know each place is good enough?
Because we've inspected every single one in person. It's the most important principle of how we work, because there's simply nothing like being in a place to help us understand if it's right for our guests. When we visit, we like to meet the owners, soak up the atmosphere and let one of our dogs have a good snuffle round. Then we describe it clearly and honestly on site, and you know if it's somewhere you'd like to be.
What makes a place right for Paws & Stay
When we inspect, we look not only for a genuine feeling of welcome for your dog, but for a place that will make the humans smile as well. We work only with independent owners, who pour their passion and creativity into places to stay that defy the blight of bland, impersonal hotels and holiday apartments. We want to see bowls or blankets, an enclosed garden and maybe some extras for the dog, but also a place that has a real personality and gives you a feel for the part of the world you've chosen to holiday in.
Sign up to our newsletter
Get new dog-friendly places, travel tips and destination ideas delivered to you in a format your dog can't chew to pieces.