A beginner's guide to taking your dog on holiday
In the last year, we lived up to our reputation as a nation of dog lovers, with a record number of pups being given a new home. Now that travel has opened up again, there's a brood of new dog owners dealing with the complexities of dog-friendly travel. If you're one of those new dog owners, then don't worry. Firstly, travelling with your dog has never been easier and the UK is full of stunning beaches, brilliant walking territory and cosy pubs to explore. Secondly, we've had our team of resident dog owners put together a few tips on going away as a bigger, furrier family.
---
23rd September, 5 minute read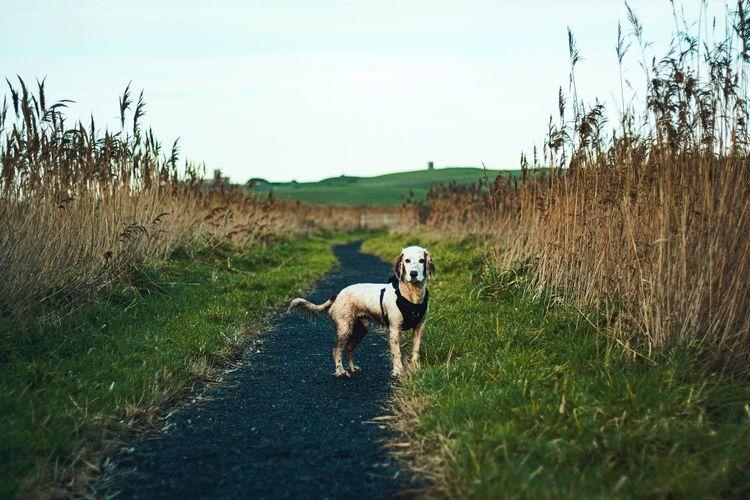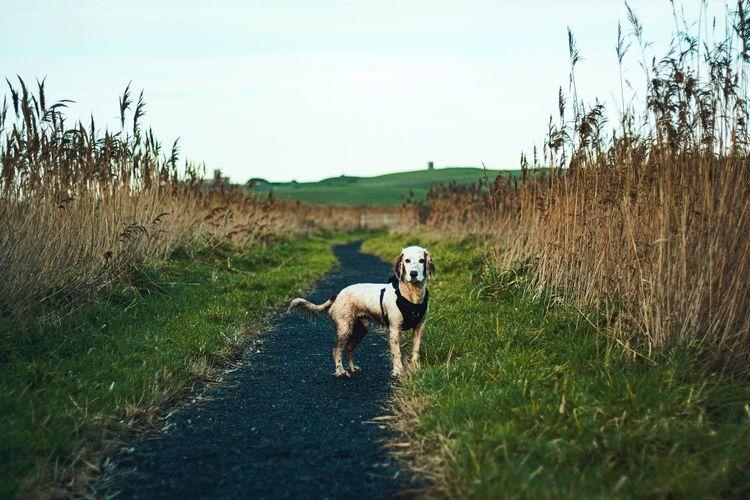 1. Choose your location
The UK is a very dog-friendly place, and there really is a holiday for everyone. Choosing where to travel with your dog will depend a lot on their personality and breed. A lot of dogs love the beach, but some don't, so it can be a case of experimenting a little. You should always check beach restrictions for taking a dog before you set off, especially during the summer months. A couple of team favourites in Cornwall are Praa Sands and Watergate Bay, neither of which have restrictions at any time of year, while some incredible dog-friendly beaches in Pembrokeshire, Cardigan and the Gower make Wales a great choice too.

Equally, you might need to give serious thought to any mountainous hikes if you have a short legged dog, although we have seen dachshunds at the top of Scafell Pike in the past. Basing yourself in or near any of the UK's national parks will provide you with plenty of trail options. One thing to bear in mind is whether or not your dog has a strong prey drive, as they may encounter livestock en route. Every dog can turn a little naughty, especially puppies, so make sure you always have a lead with you. There may be sections of a walk where one is necessary and others where you'll be able to let them run free!
View our locations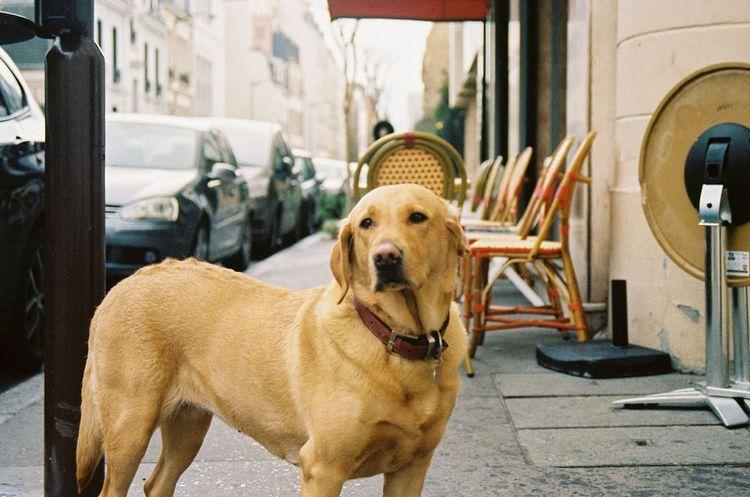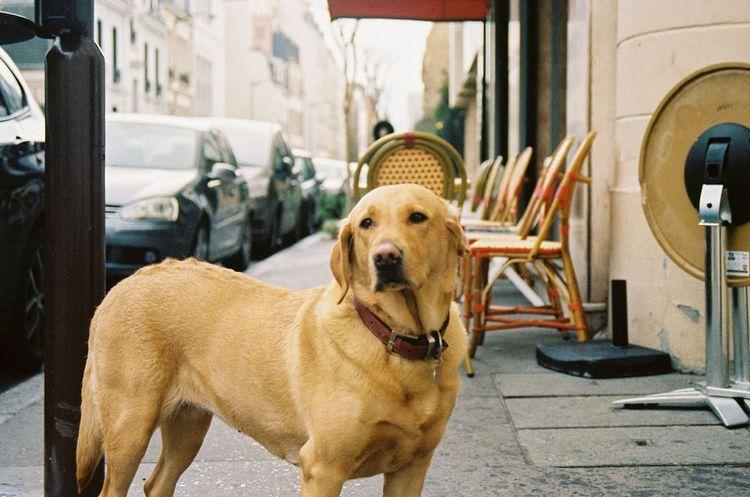 2. Heading abroad
Travelling with your dog abroad is a little harder post-Brexit, but this doesn't mean it's impossible. Instead of having a pet passport, which is all you needed in the past, you'll need to get a health certificate from the vet whenever you go overseas. Your dog will need to have up-to-date vaccines and treatments before they can enter any EU country, so do check the latest government advice.

One of our favourite ways to travel abroad with our dogs is via Eurotunnel. They run regular, fast services to France where you can travel all together. There are also exercise areas at all terminals, as well as 24 hour pet check-in. We also love Brittany Ferries and their comfortable pet-friendly cabins. Again, it's important to check the requirements before you book anywhere, but both operators have everything you need to know in their guides.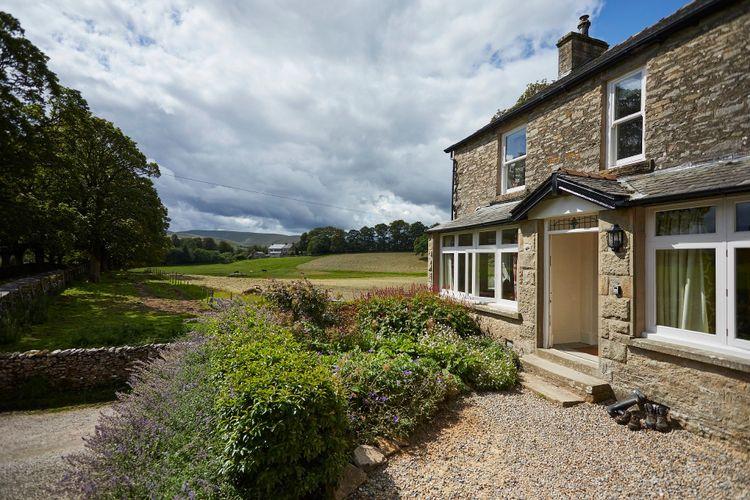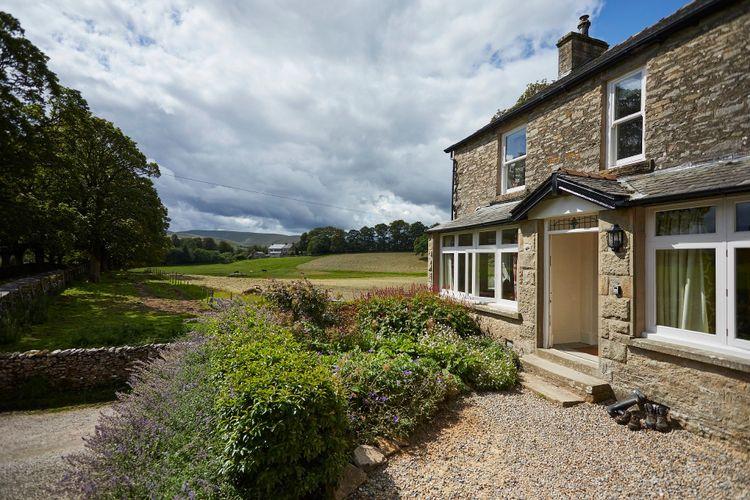 3. Find the perfect place to stay
We believe that dogs deserve to enjoy their holidays too, which is why we go looking for the very best dog-friendly places to stay in the UK and inspect every one. You can book knowing that every one of our places is not just dog tolerant, but warmly, ear-scratchingly welcoming.

Our place pages will let you know about available bowls, blankets and biscuits and also inform you of whether there is a garden or other enclosed space to walk your dog.. If you have a cheeky puppy that hasn't quite grasped it's recall, you will want to ensure the garden is well-fenced. Take the time to read the property descriptions carefully before booking as each place differs from the next. Some allow just one dog to stay, while others allow multiple. Some ask that you don't allow your dog on the furniture and others don't mind. It's always best to check the house rules so you can ensure where you're booking is right for you all.
View our collection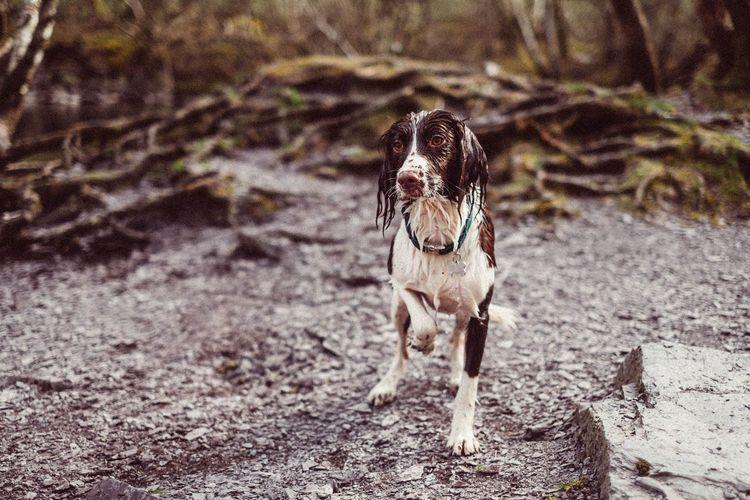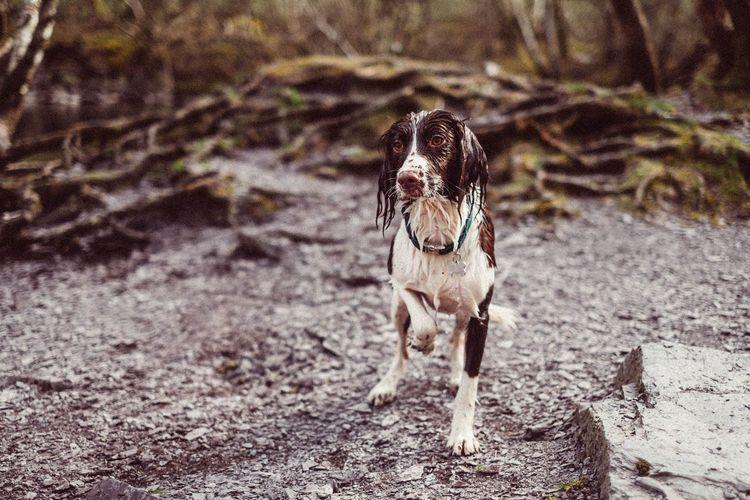 4. Keep them entertained
We've all got used to spending a little more time inside than we did before, and that goes for dogs too. If you got a pandemic puppy and have been enjoying quiet walks in isolation, they may not be comfortable with busy places yet. However, with a little patience, encouragement and distraction, they'll be veteran pub dogs, asleep under a table, in no time.

Having a toy or treasured possession with you can stop your dog feeling anxious in new places. Brain-training toys such as Kongs or K9 connectables can be stuffed with treats and are a great way to tire out your pup. If you're heading to the beach, why not invest in an aerobie dog frisbee or a chuckit ball? Both are soft but durable, so they won't hurt your dog's mouth and will certainly stand the test of time!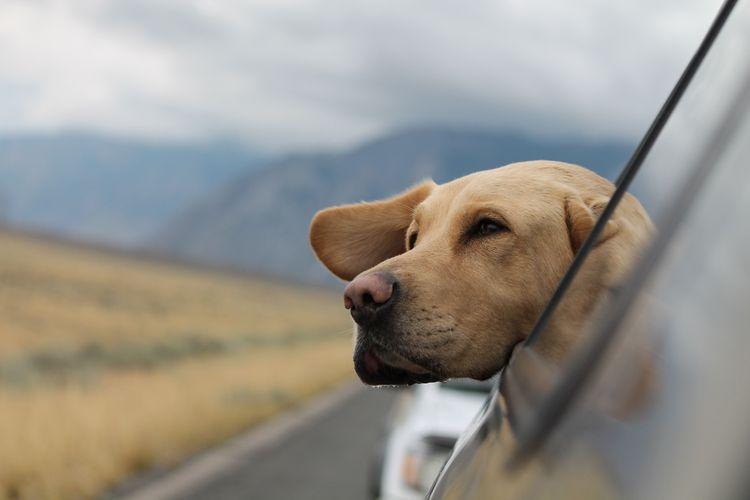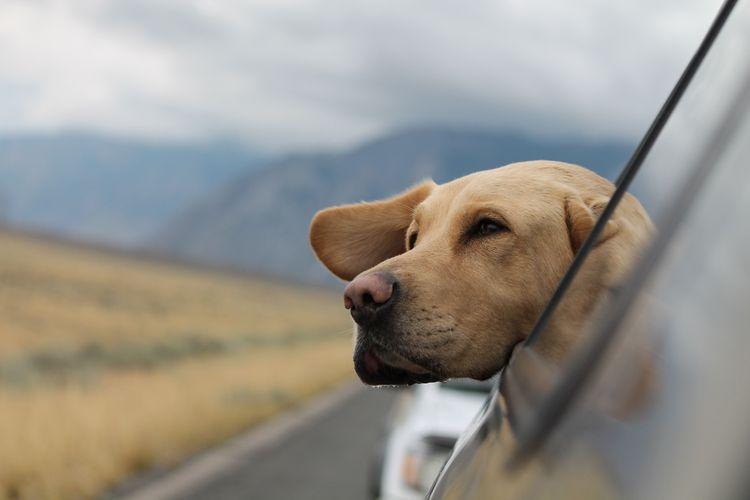 5. On the journey
Long car journeys can be hard for some dogs, so regular stops are necessary to break them up. Rather than stopping at motorway service stations (where there is very little greenery), we'd recommend one of these brilliant dog-friendly alternatives. You'll find lovely gardens, farm shops, pubs and cafes where your dog is welcome too.

If your dog suffers from travel sickness, try giving them some ginger dog biscuits just before you leave. Do remember that, by law, your dog must be safely restrained in your vehicle at all times. This could be inside a travel crate, in the boot with a grate or with a seat belt and harness. It's always nice to bring a blanket along for your dog to lie on, and make sure you always keep a cool temperature in the car.
Our dog-friendly motorway alternatives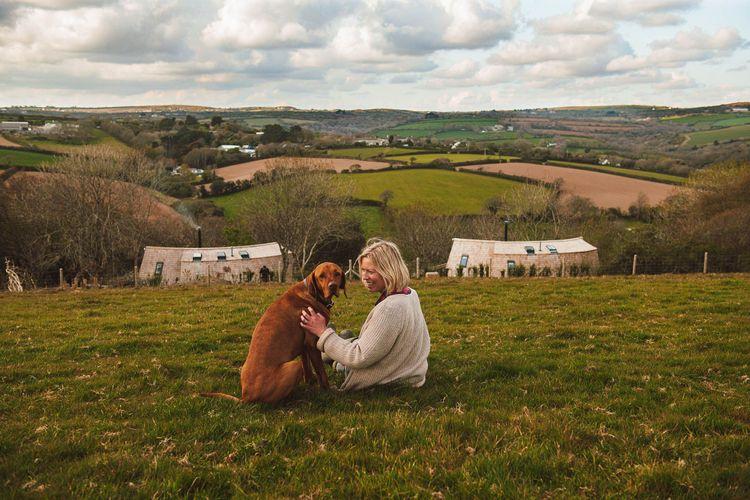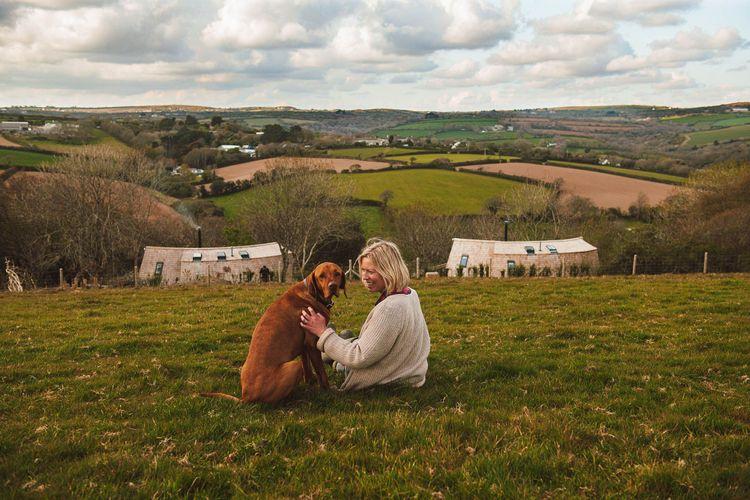 6. Get settled
You've arrived at your holiday cottage, but now what? If it's your dog's first holiday, they may find the whole experience a little overwhelming. There are a number of things you can do to help them settle, such as bringing their bed and some toys from home. It's also a good idea to take them for a little wander around the fields or on the beach as they'll be able to do some zoomies and burn off all that energy. Once you're back, they can then settle in for a cosy evening with lots of happy snoozing.

All of our properties come with some top tips and tricks on where's best to take your pooch in the local area. This may include dog-friendly beaches, walks from the door or pubs where you can all go together. All that's left to do, then, is to go out and enjoy yourselves!
View our collection of dog-friendly places to stay
---