The best dog-friendly beaches in Northumberland
Splashing through the surf, scooting up sand dunes and chasing salty sticks of driftwood across the sands, the Northumberland Coast is quite rightly listed as an Area of Outstanding Natural Beauty, and a brilliant destination for a dog-friendly beach holiday. The beauty of the beaches along the Northumberland Coast is that they are mostly sand, which is gentle on paws. Most of the beaches along this stretch allow dogs all year round, but it's worth checking for signs; as there's the odd spot like Beadnell Bay, which is designated a Special Protection Area for birds, where access maybe restricted around nesting time. Although most of Northumberland's beaches tend to slope gently into the sea, currents can be strong, so even if your pooch loves a doggy paddle don't let them get beyond their depth. Of course, most pubs and cafes along this glorious stretch of coastline warmly welcome a sandy paw or four, so there's plenty of opportunity to rest and refuel. Check out our favourite dog-friendly beaches in Northumberland.
---
Bamburgh beach
There are few beaches in Northumberland that are quite as beautiful, atmospheric and dog friendly as Bamburgh. And don't just take our word for it. Which? Magazine has named Bamburgh Britain's best seaside destination for the third year running. And it's easy to see why. Flat sandy plains, rolling sand dunes and the gentle waves of the North Sea, all sit under the gaze of Bamburgh Castle. The haughty redbrick fortress which has been protecting the Northumberland coastline for some 900 years.

Dogs are welcome to explore the castle grounds and the Victorian Stables, but only on the lead. However, they usually prefer bouncing across the sand dunes and splashing in and out of rock pools, which is fair enough. After all that excitement, you can all enjoy a well-earned lunch at the Potted Lobster, a fabulous seafood restaurant where well-behaved dogs are warmly welcomed.
Visit Bamburgh Beach >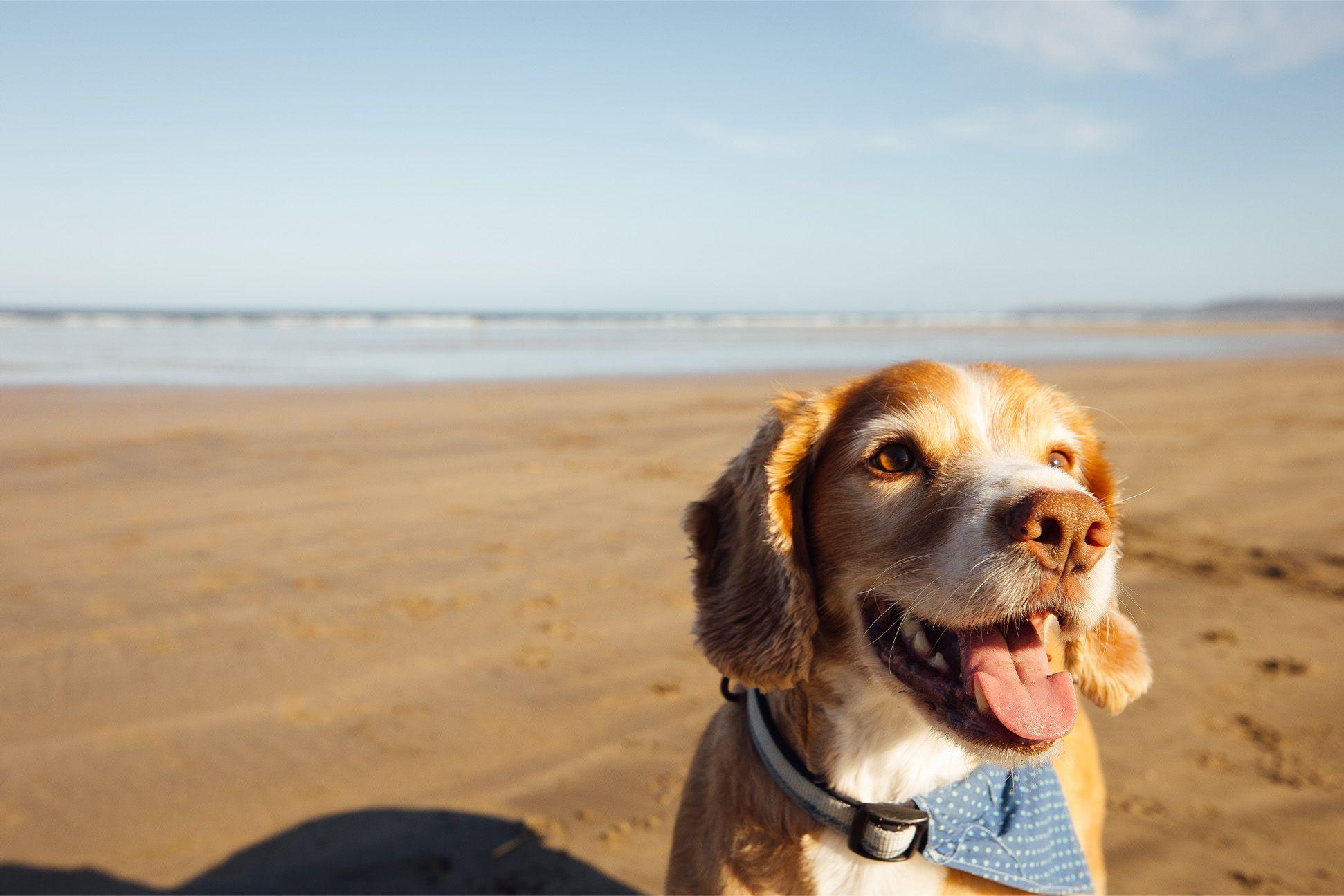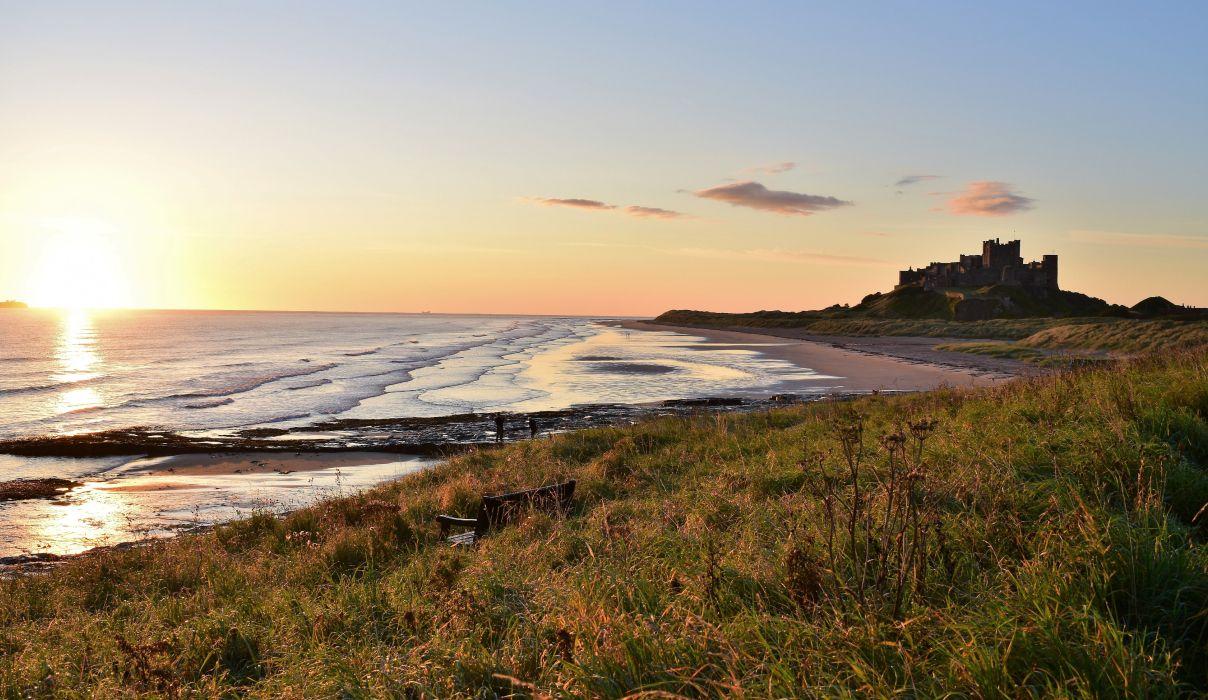 Spittal beach
Despite its dribbly name, Spittal beach has been a firm favourite with Northumberland's two and four-legged visitors since Victorian times. Situated just south of Berwick-upon-Tweed, this long sandy beach is a brilliant place to stretch all four legs, all with a view of the rather jaunty red-and-white Berwick Lighthouse.

Hounds are allowed on the beach all year round. And if your salty sea dog fancies a swim, the waves are pretty gentle, although it is the North Sea, so not as balmy as some pup's would like.

The nearest pub to Spittal beach is the Angel Inn in Tweedmouth, where wet sandy snouts are welcome in the bar and the garden. Nearby Berwick has plenty of dog-friendly pubs and tea rooms, including the rather smashing Corner House on Church Street.
Visit Spittal Beach >
Craster beach
Craster beach is a small sandy cove which is banked by some rare pebble beaches either side. A lovely walk is around the bay to the ruins of Dunstanburgh Castle, which sits on a remote headland overlooking the sea.

Of course, Craster is famous for its world-class kippers so it's nice to wander around the pretty little harbour and watch as the colourful fishing boats bring in the day's catch.

Keep an eye out for seals. Known as the dogs of the sea, seals love the Northumberland beaches as much as land dogs do but they don't always like to share it. If you see a seal, keep your distance and always put your dog on a lead as they do bark and can bite.

For lunch, it's worth trying your luck at the ever-popular venue: The Jolly Fisherman, a gastropub specialising in seafood which has great views over Dunstanburgh Castle. Good dogs are allowed in the bar and the garden, but not the restaurant.
Visit Craster Beach >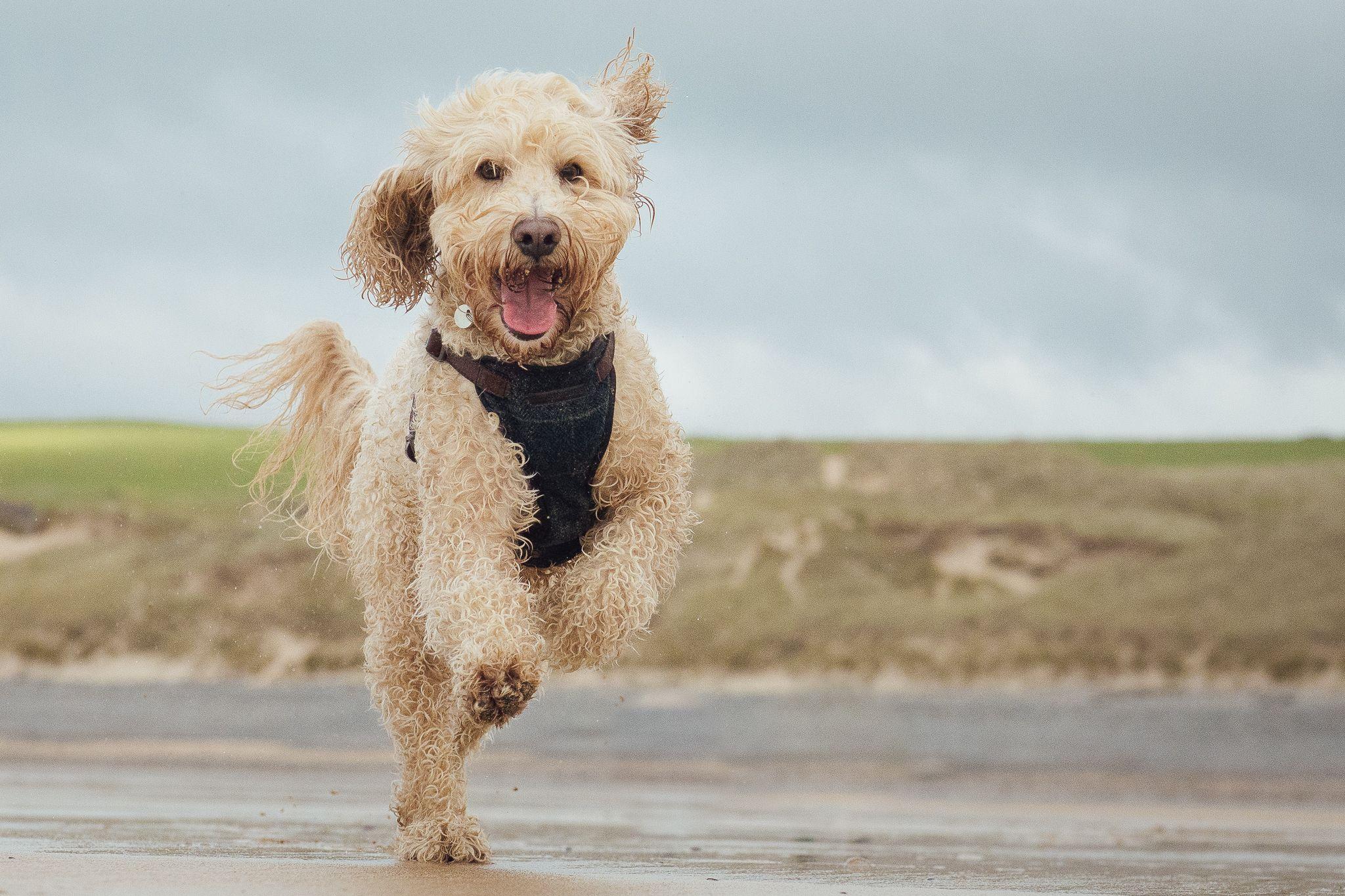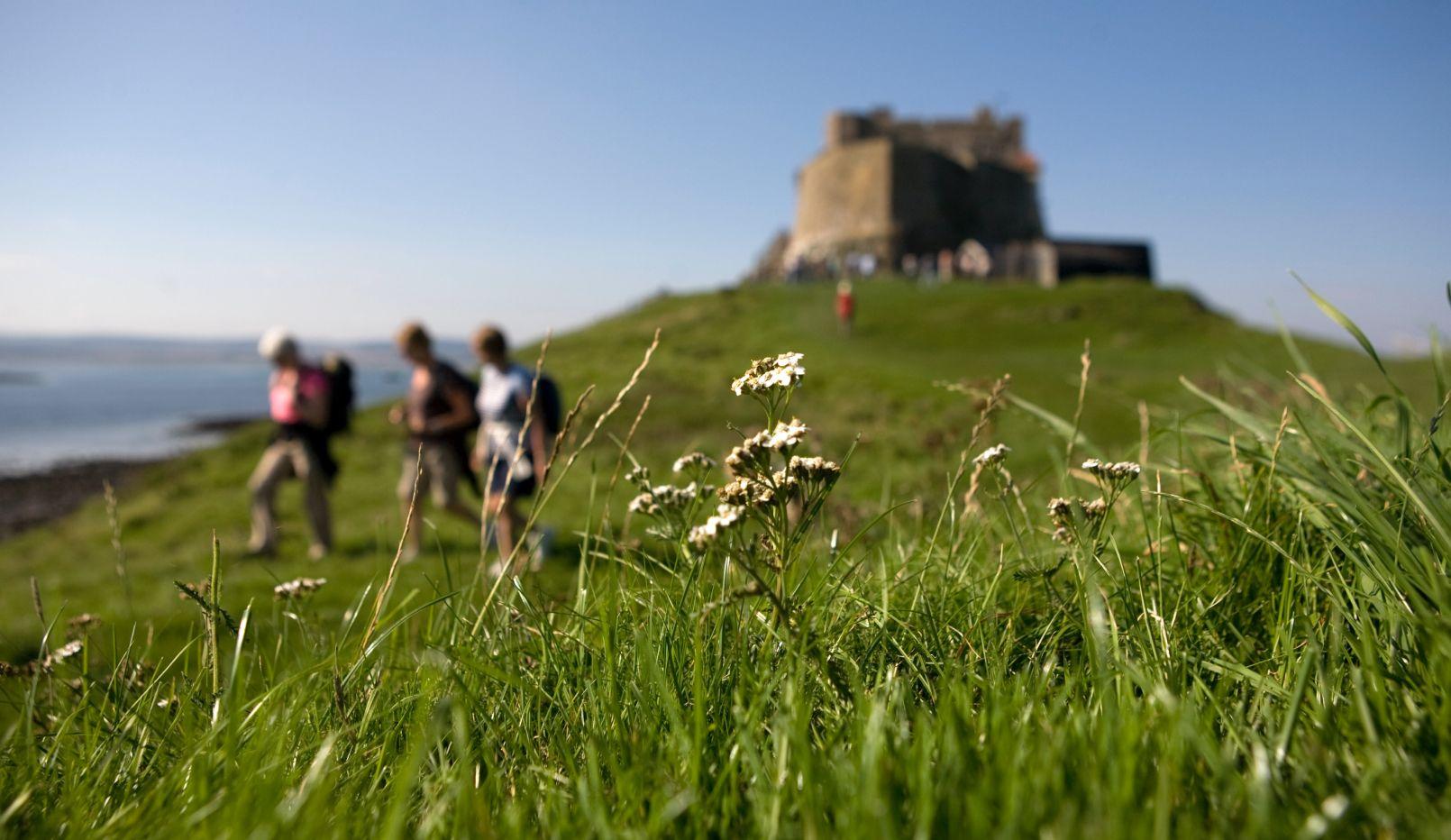 Seahouses Beach
A good halfway stop between Bamburgh and Beadnell, Seahouses beach, which gently slopes down to a shallow sea, seems to be another favourite romp for dogs holidaying in the area. Restriction-free all year round, a salty scamper across the beautiful flat sands will certainly blow out the cobwebs.

Seahouses harbour is a launch point for boat trips over to the Farne Islands, a wildlife reserve run by the National Trust (sorry, no pups allowed). It's where a hundred thousand seabirds come to nest each summer, so it's possible to spot puffins, shags and Arctic terns from the beach. After skittering about the sands, stop for fish and chips at the dog-friendly Olde Ship Inn, which is charmingly decked out like an old galleon and feels more like a maritime museum than a pub.
Visit Seahouses Beach >
Alnmouth beach
Where the River Aln meets the North Sea, the wide buttery blonde sands of Alnmouth beach is lovely spot for a salt-whipped romp along the coast. Part of the Northumberland Coast Area of Outstanding Natural Beauty, this beautiful beach is lined with tufty sand dunes, perfect for playing hide-and-seek in with the dog. A quieter beach than its neighbour Alnwick, Alnmouth sands are dog-friendly all year round and there are even rock pools to paddle in at low tide.

The village of Alnmouth is known as the Tobermory of Northumberland, thanks to its colourful waterfront cottages. Either pack a picnic and stay on the beach all day or sample one of the dog-friendly pubs like The Red Lion, which has a lovely garden overlooking the estuary.

Visit Alnmouth Beach >
View all our dog-friendly places to stay in Northumberland >
---