The best dog-friendly walks in Northumberland
With dramatic hills, medieval castles and miles of wide sandy beaches, Northumberland is a dream holiday for adventurous dogs and their humans. Watch red squirrels in Northumberland National Park, doggy paddle through Kielder Water or splash in the waves at Seahouses. There's plenty to make a tail wag on a dog-friendly holiday in Northumberland. Most of these walks are livestock free, but there are some areas where dogs must be on leads for safety. Best of all, whether you're bouncing through the sand dunes of Bamburgh or racing up the Cheviot Hills, there's usually a cosy dog-friendly pub or two along the way...
---
1. Bamburgh to Budle Bay
Type: Circular
Distance: 7.5km (5 miles)
Start: Bamburgh Castle car park

With miles and miles of flat wide beaches, shallow seas and sand dunes, one of the best walks in Northumberland has to be this loop that starts in the shadows of Bamburgh Castle, a stern medieval fortress overlooking the North Sea. One of the largest inhabited castles in Britain, it has protected the Northumberland coastline for more than 1400 years. From here, it's a short wander down to the beach and then its leads-off and a four-legged race along the sands over to Budle Bay. Part of the Lindisfarne National Nature Reserve – if you're lucky you could see a shag or a guillemot gliding above – the rock formations and sand dunes are great for a scamper. Reward yourselves with a pint and some pork scratchings in the Victoria Hotel in Bamburgh, which welcomes sandy paws with bowls of water and treats.
2. Craster to Dunstanburgh Castle
Type: There and back
Distance: 6 km (2.6 miles)
Start: Craster village car park

After a royal breakfast of buttery Craster kippers – the late Queen's favourite – take a salt-whipped wander along the sand dunes to Dunstanburgh Castle. It's a lovely gentle walk – good for older dogs – and has panoramic views of the rugged Northumberland coastline right round to the headland. Built in 1313 by the Earl of Lancaster, the medieval ruins now owned by the National Trust are wonderfully atmospheric, as the castle glowers moodily over the North Sea. Dogs are welcome to snuffle around its old stone walls, but they must be kept on a lead. After a slow wander back to Craster, treat yourselves to lunch at The Jolly Fisherman, a gorgeous dog-friendly gastro pub which specialises in fresh seafood.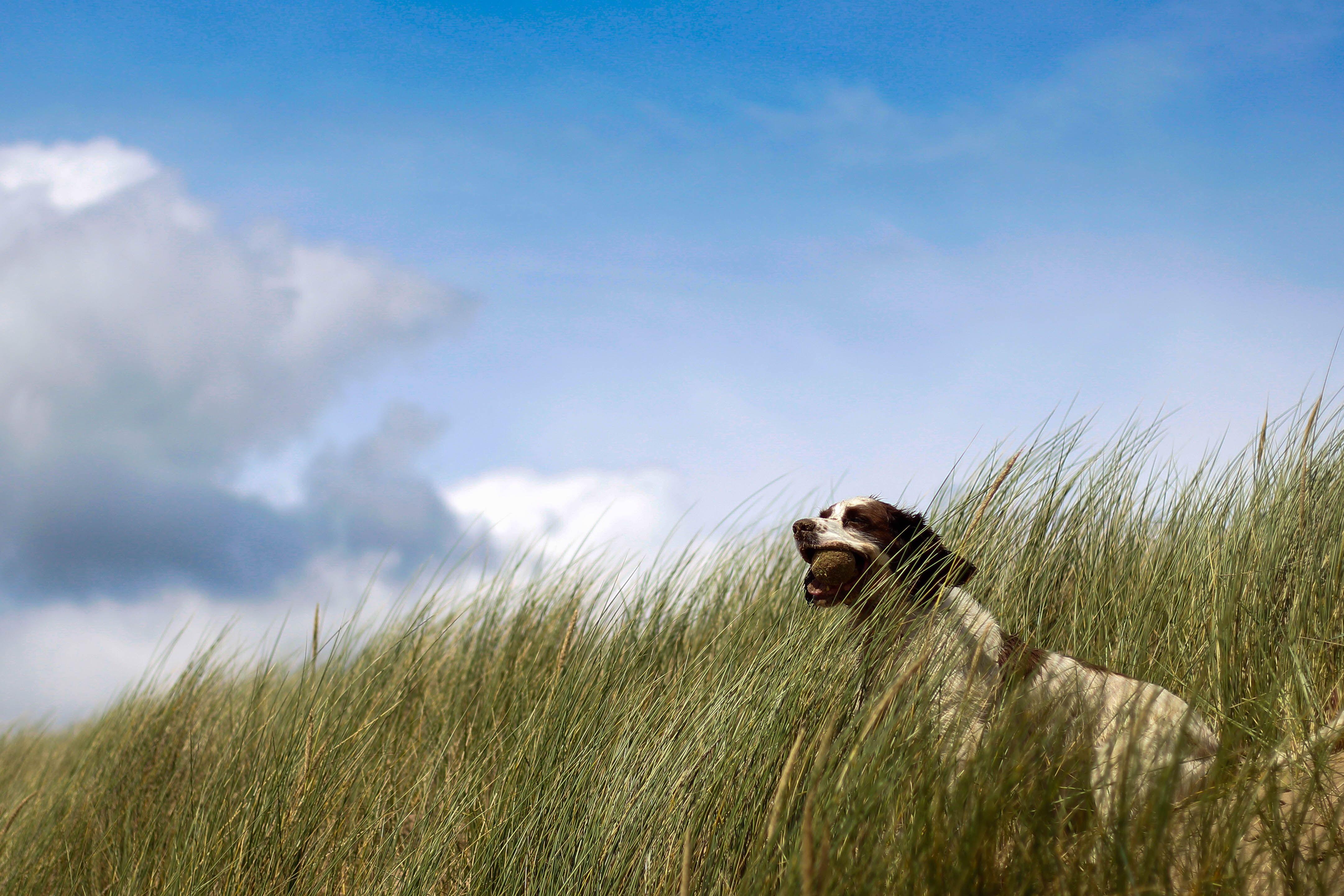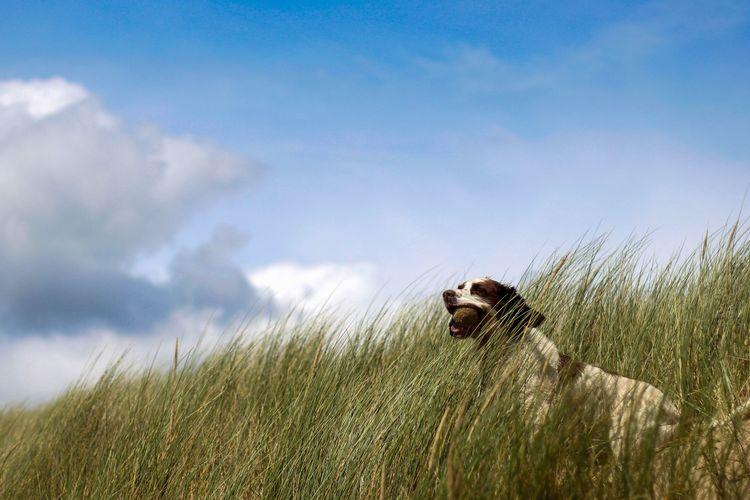 3. Sycamore Gap, Hadrian's Wall
Type: There and back
Distance: 6.5 km (4 miles)
Start: Steel Rigg car park

A dog-friendly holiday in Northumberland is not only about beach romps – as fun as they are – England's northernmost county is home to one mighty piece of construction. Built in AD122 to defend ancient Northumbria from rampaging Scots, Hadrian's Wall stretches for seventy miles across the county. To walk the whole wall would be a challenge for our four-legged friends – and their humans – but there are some great dog walks where you can see the wall in all its glory. Starting at Steel Rigg car park, follow the well-marked route past Sycamore Gap – maybe lift a leg on Northumberland's best known tree – then pass Crag Lough lake, great for cooling off hot paws. When you reach a lonely looking farm, it's time to switch back and head for the car. Nearby, the Turk's Head in Rothbury is an excellent dog-friendly pub with a large, pretty garden.
4. College Valley, The Cheviots
Type: Circular
Distance: 8 km (5 miles)
Start: Hethpool car park

After a homemade sausage stottie and a mug of Rington's tea, grab the lead and head to the Northumberland National Park. Stretching across the northernmost part of the county, it's the quietest of England's national parks, yet easily one of the most beautiful. There are dozens of exciting trails, all with marvellous views and well-marked footpaths, including this dog-friendly route which winds gently through the foothills of the Cheviots. This circular walk in the beautiful College Valley is one of the prettiest. Skirting St Cuthbert's Way, there are a few stiles to hop over and there's a good chance you'll meet some of the hairy locals - the horned Cheviot goats. They're wild but friendly, although it's still best to keep dogs on a lead.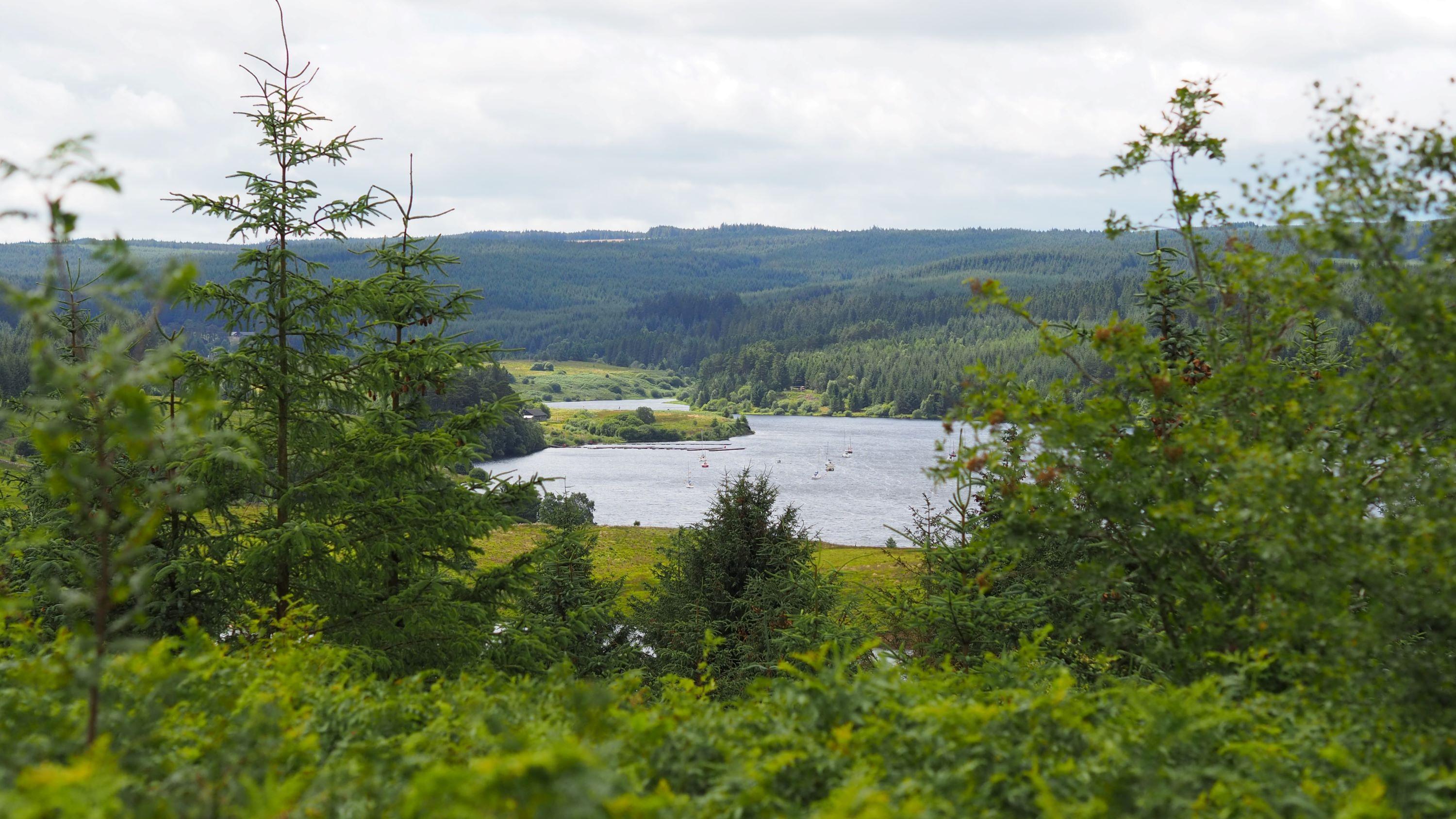 5. Kielder Water and Forest Park
Type: Circular
Distance: From 2 km (under a mile) to 42 km (26 miles)
Start: Tower Knowe Visitor Centre

A good one for water-loving hounds, Lakeside Way circumnavigates Europe's largest man-made lake. Part of Northumberland National Park, Kielder Water and Forest Park has miles and miles of well-kept dog-friendly trails. The circular route around the lake is 26 miles, but it's easy to choose a smaller section to explore – and there are plenty of areas for doggy paddling in the lake. Park up at Tower Knowe Visitor Centre and walk to Kielder Dam and the nature reserve at Falstone Moss, run by Northumberland Wildlife Trust (dogs must be kept on a lead in the reserve). Stop for a pint and a Bonio at The Blackcock Inn at Falstone, a gorgeous 16th century coaching inn where you can dry off soggy paws by the fire.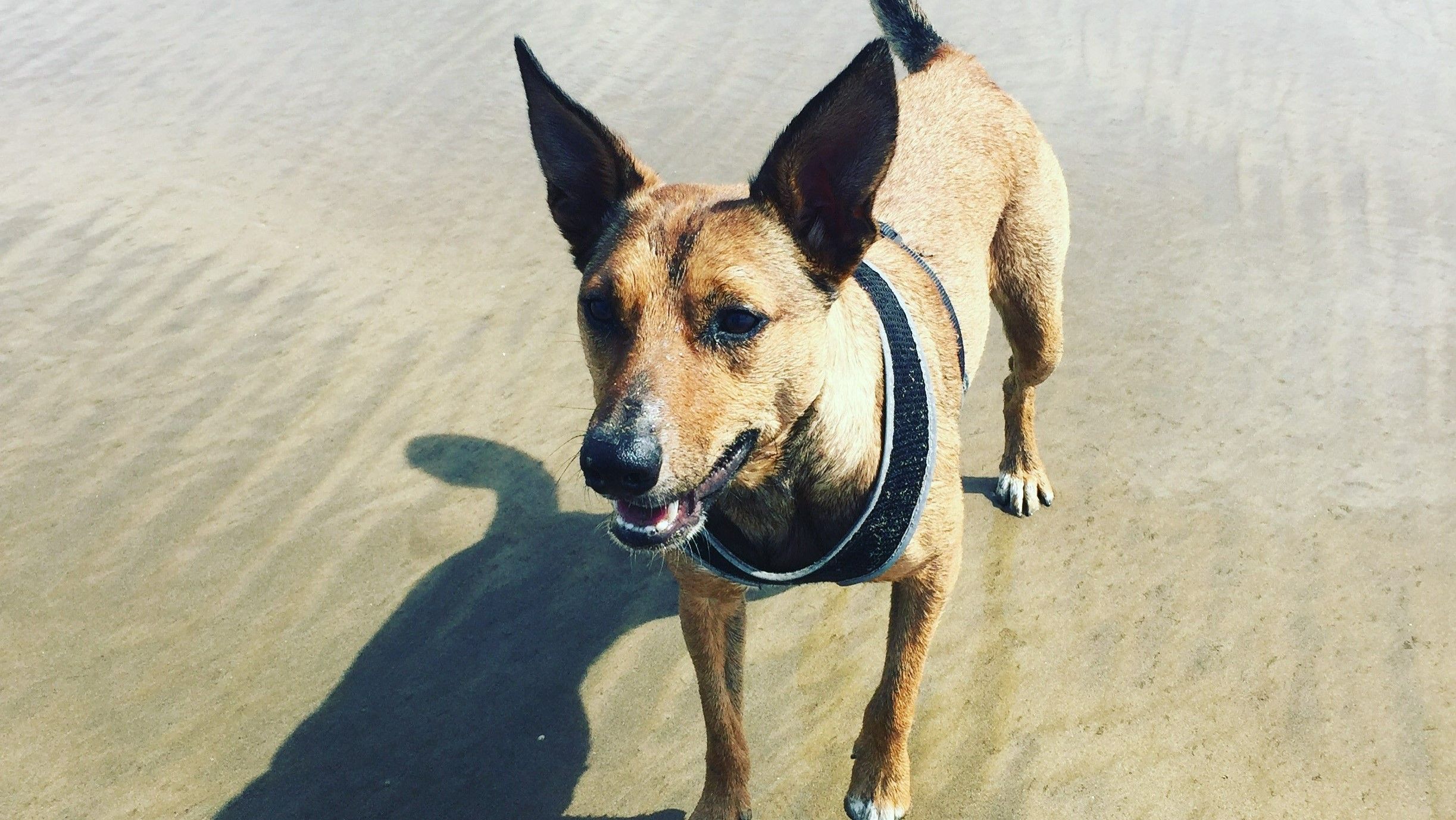 6. Seahouses to Beadnell Bay
Type: There and back
Distance: 5 km (3 miles)
Start: Beadnell Towers car park

One of the most popular dog walks along the Northumberland Coastal Path – which stretches for 62 miles – is the sandy snippet between Beadnell Bay and Seahouses. After a gravy bone lunch at the dog-friendly Beadnell Towers, cut through the car park and wander down to the beach to Beadnell Bay. Pretty as a picture, the horseshoe-shaped beach is banked by protected sand dunes where dogs need to be on leads during nesting season. However, the wide flat sands which sweep around to Seahouses are perfect for a post-lunch romp.
Check out our dog-friendly places to stay in Northumberland >
---