Dog-friendly castles to visit in Wales
Castles abound in Wales' towns, cities and countryside, all built by lords, princes and kings to protect their precious land from invading forces. Towers, turrets and drawbridges have fortified noble homes against invaders for centuries, but today you can stroll in with the dog on your next holiday. From earthwork castles with motte and bailey structures to spectacular labyrinthine stone castles that still stand today, these are the best dog-friendly Welsh castles for your next adventure.
---
Caerphilly Castle, Caerphilly
Just a short drive from Cardiff and on the edge of the bustling town of Caerphilly, this castle wasn't built to protect a Welsh prince, but instead to keep one out. Fear of the powerful Prince Llywelyn ap Gruffudd inspired Marcher lord Gilbert de Clare to create this behemoth medieval fortress, which is surrounded by a now swan-filled moat. Explore its dog-friendly ramparts and rooms – dogs are welcome in all ground-floor areas of the castle – and don't miss Wales' own answer to the Leaning Tower of Pisa, now the castle's best-known feature. Water bowls for the dog are found at the welcome centre.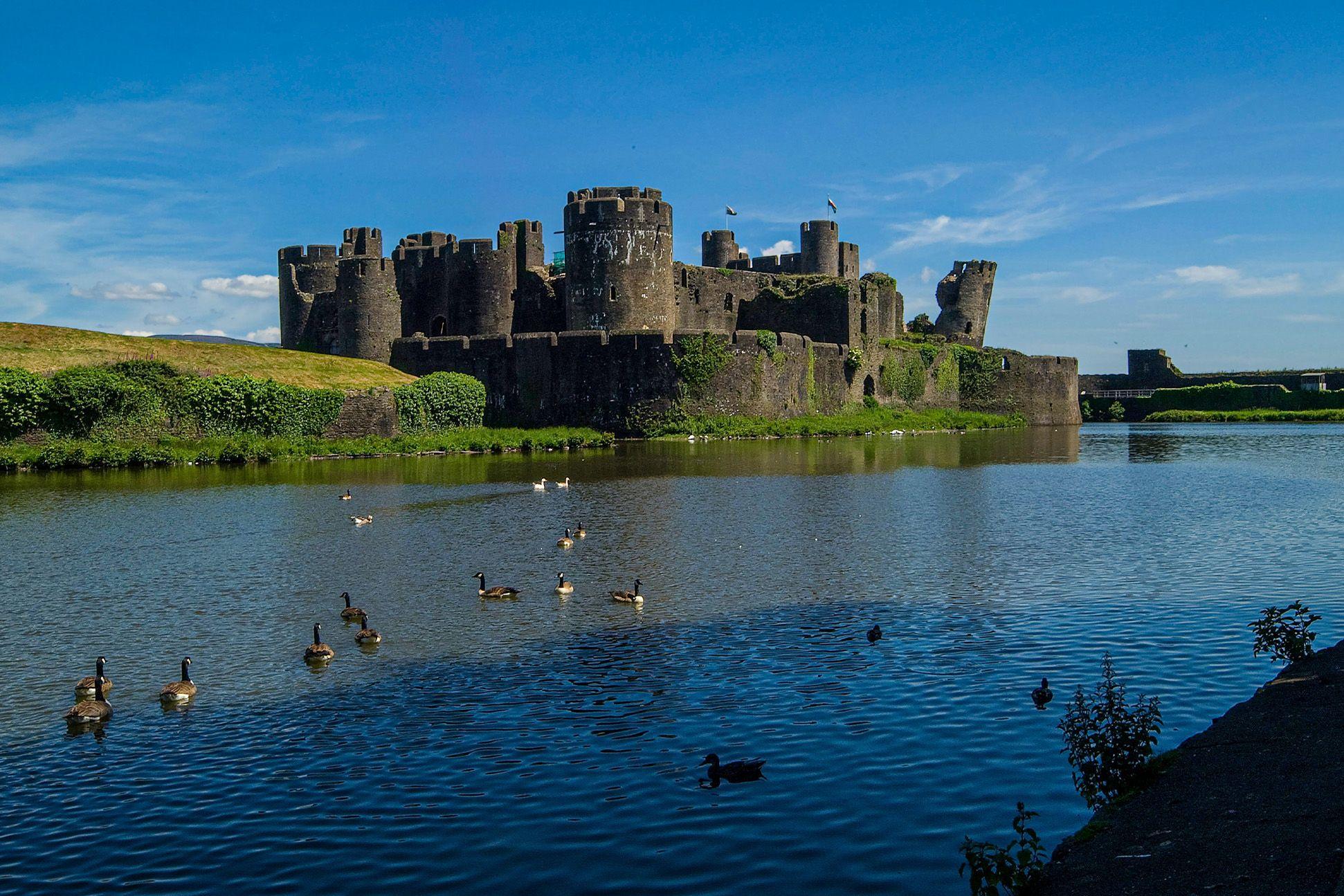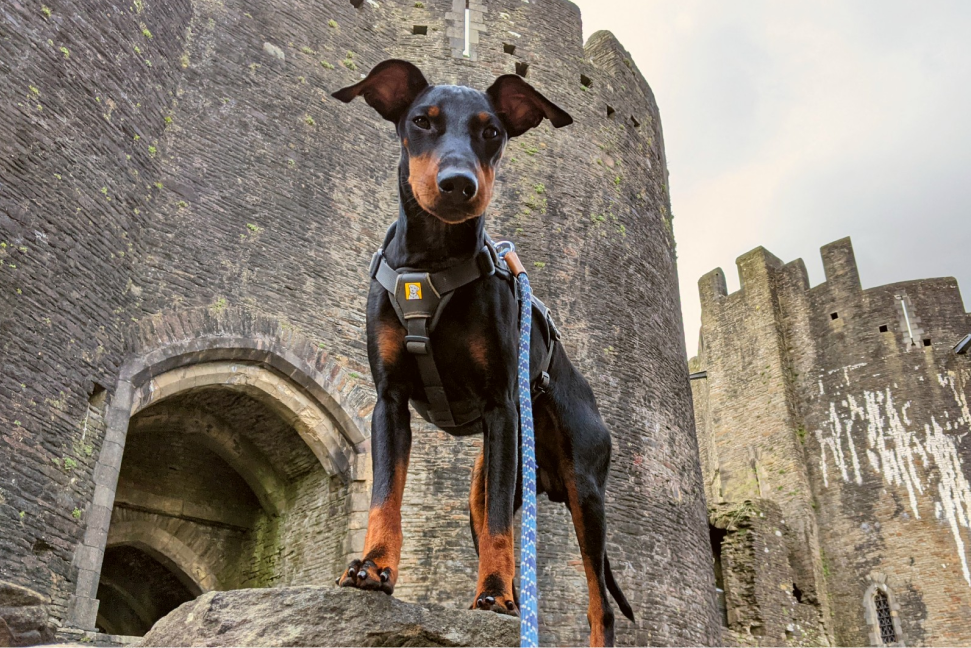 Carreg Cennen, Carmarthenshire
That such a dramatic and impressive structure was born out of a pair of noblemen posturing, showing off their power and strength to outdo the other, is quite astonishing. Carreg Cennen, perched atop a high limestone outcrop in the western reaches of the Brecon Beacons, is thought to have been built on an Iron Age hillfort by John Giffard, a Marcher Lord with ties to Edward I. Today, it is a crumbling mess, with much of its structure worn down to the foundations and its remaining towers and walls gradually fragmenting with time. It makes it no less mesmerising, though, and the views from its ramparts are truly spectacular, with undulating green hills stretching as far as you can see. Dogs can explore the ground-floor levels with you.
Beaumaris Castle, Anglesey
Sitting on the eastern edge of Anglesey, 14th-century Beaumaris Castle might look like a ruined fortress, but it is in fact an unfinished construction. Once tipped to be the most protected and complicated castle in the country, with four concentric rings of defence and over 300 arrow loops in its external walls, King Edward I unfortunately ran out of money before it was completed. It is still an astonishing feat of engineering, though, and today you can explore its basement prison cells and weaponries with the dog by your side. If you want to climb its walls for views over the Menai, you'll need to leave the dog with a trusted friend, as the steps aren't safe for animals.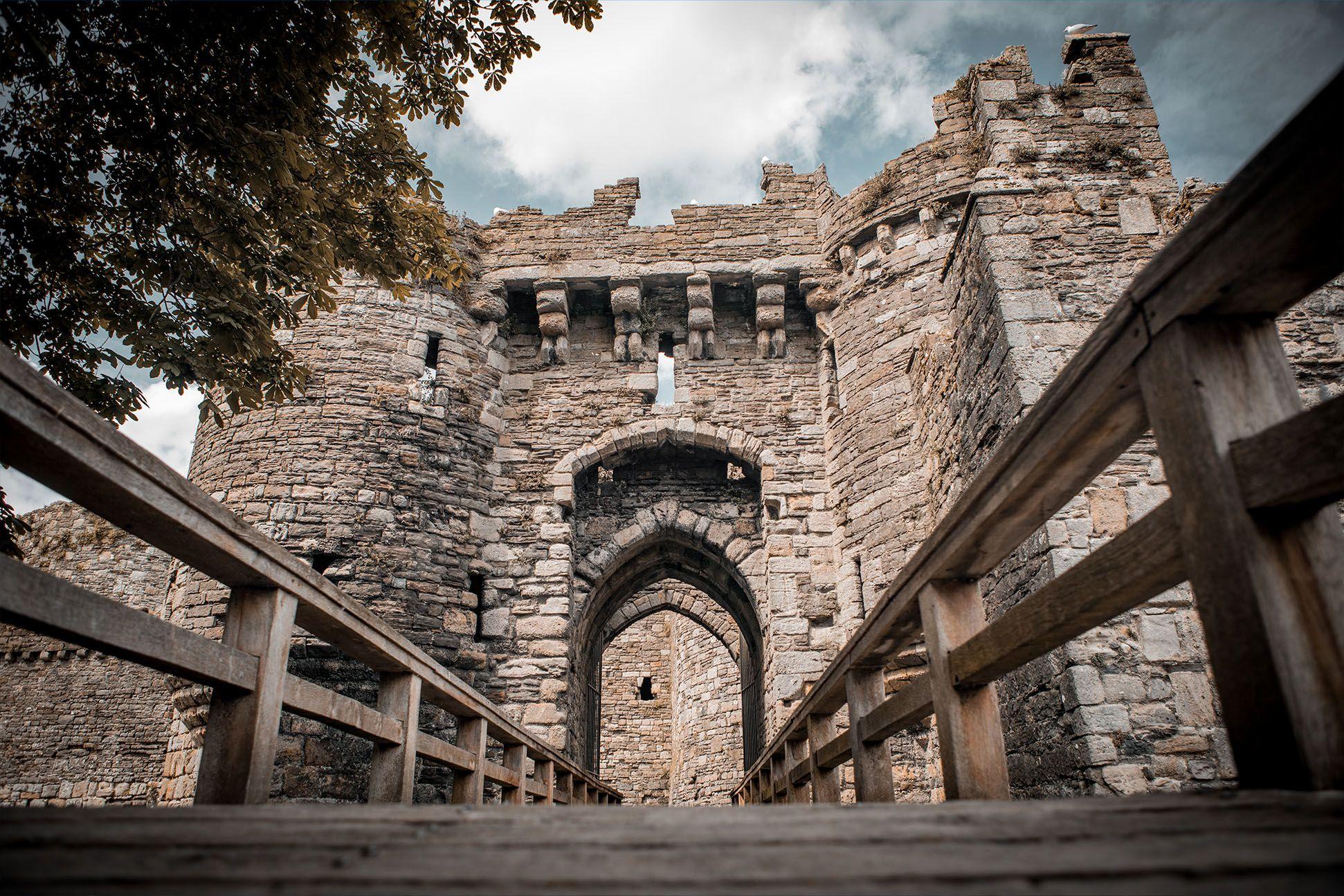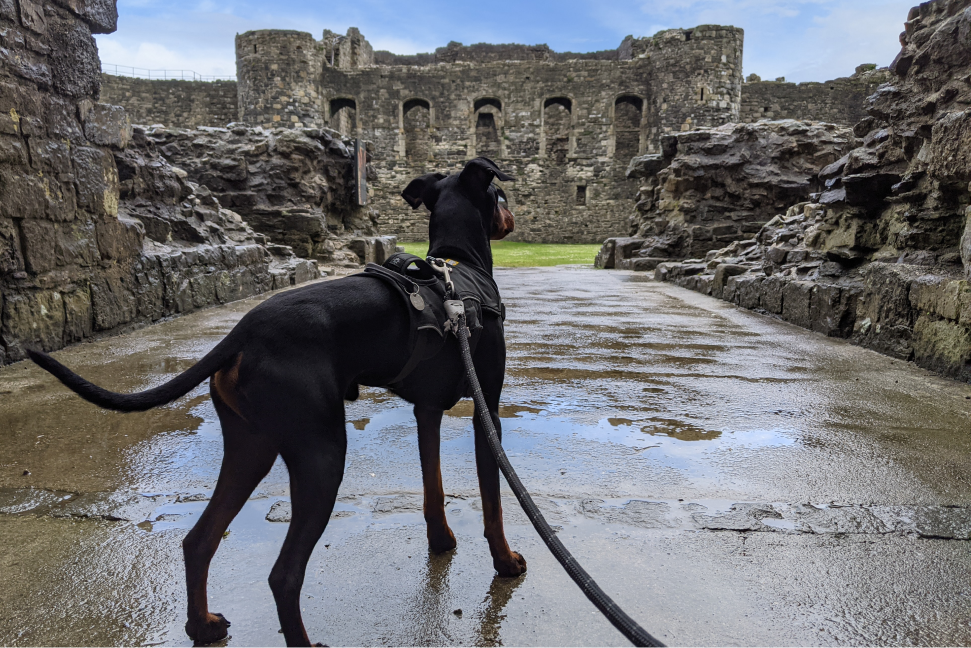 Manorbier Castle, Pembrokeshire
This is the kind of castle you'll want to linger at – and not just because of the dog-friendly cafe on site. Manorbier has a prime position overlooking the Pembrokeshire coastline, and from one of its first floor rooms, where dogs are welcome too, you can gaze out at the rolling ocean and the beach below – just as its Norman barons would have done in the 12th and 13th centuries. Once you've had your history fill here, head down to Manorbier Beach where dogs can race about off-lead year-round.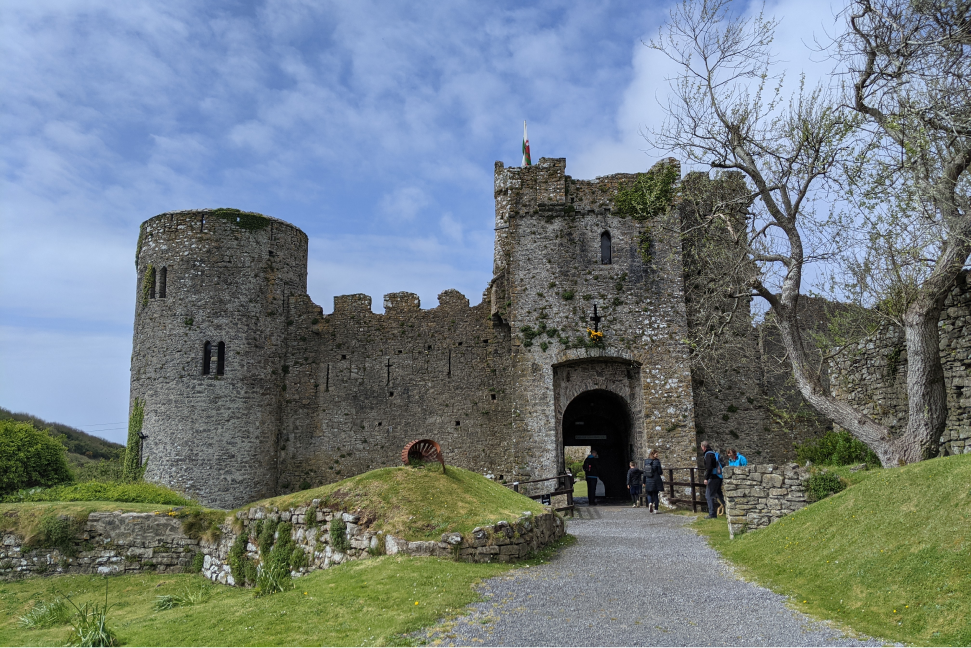 Harlech Castle, Merionethshire
It's all about doubles here are Harlech Castle – a double-wall fortification built by Edward I, with two spectacular views, one out to the Atlantic in the west, and one looking inland at the craggy peaks of Snowdonia National Park. Bring the dog to explore the ground floor levels here, and ask a friend or partner to look after them so you can climb to the best vantage points for those brilliant views. There's a cafe on site where you can sit outside with a cuppa and imagine what it was like to live here in the 13th century.
Browse all of our dog-friendly places to stay in Wales >
---