Forthglade's dog-friendly holiday guide to Devon
Devon is all about enjoying the great outdoors, look no further to find somewhere to adventure with your dog this summer. We've teamed up with Forthglade to create a guide for your next dog-friendly holiday in Devon.
---
Experience an adventure on Dartmoor
Dartmoor is a vast area of natural beauty with endless exploring opportunities for you and your dog. But where do you start? If you're after some beautiful views, head to Burrator Reservoir. This picturesque reservoir with surrounding woodland offers you and your four-legged friend a tranquil spot to explore. You have the option to walk the full loop of Burrator Reservoir which can take around two hours, or for a more relaxed stroll, go for a there-and-back-again walk along the first quarter and you'll still see some great views.

If your hound prefers hunting for sticks and snuffling amongst leaves, head to Bellever Forest. This woodland walk offers a combination of forest trails and open meadows, providing a varied landscape that displays the true beauty of Dartmoor. And of course, remember to always follow Dartmoor National Park guidelines for responsible dog walking, keep your dog on a lead around livestock and leave nothing behind but pawprints.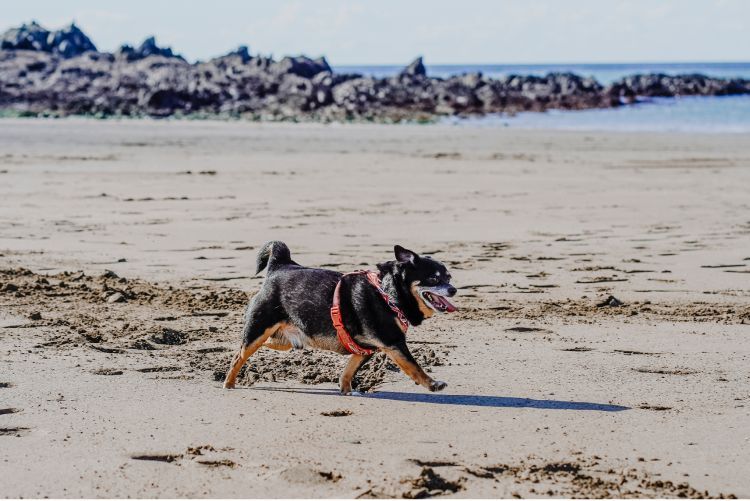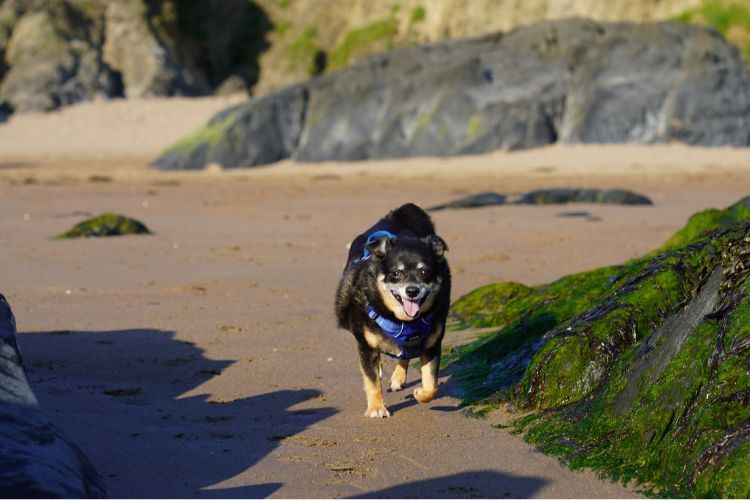 Watch the sunset on Bantham Beach
Looking for somewhere to unwind after a busy day of adventuring? Spend the evening on Bantham Beach soaking up the last of the sun and maybe even take a dip. Dogs are allowed to roll around in the sand through the year on the large sandy area beside the estuary, otherwise known as River Beach. If you'd like to venture on the main beach at Bantham, visit between 31 December and 30 April to avoid dog restrictions. For a dinnertime treat after your beach trip, visit the local pub The Sloop Inn where dogs are always welcome.
Take a walk around Plymouth Barbican
From sandy beaches and scenic walking trails to welcoming cafes and historical sites, Plymouth has plenty to offer you and your canine companion. Plymouth Barbican is a waterside hub of restaurants, pubs, and local beauty spots. Follow the cobbled streets, narrow lanes, and hundreds of historic listed buildings with your dog for a walk like no other. End your wander with a visit to the award-winning fish and chip shop to get your taste of Plymouth. Other areas in Plymouth such as The Hoe and Royal William Yard are fast-becoming popular dog destinations to grab a bite to eat or a coffee with a sea view.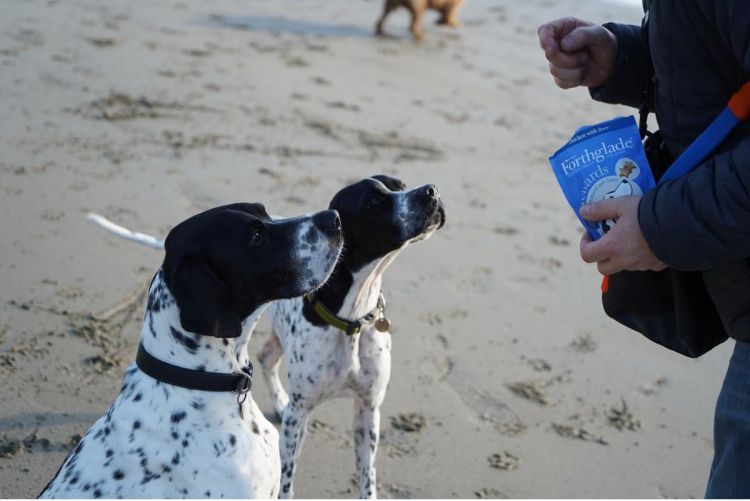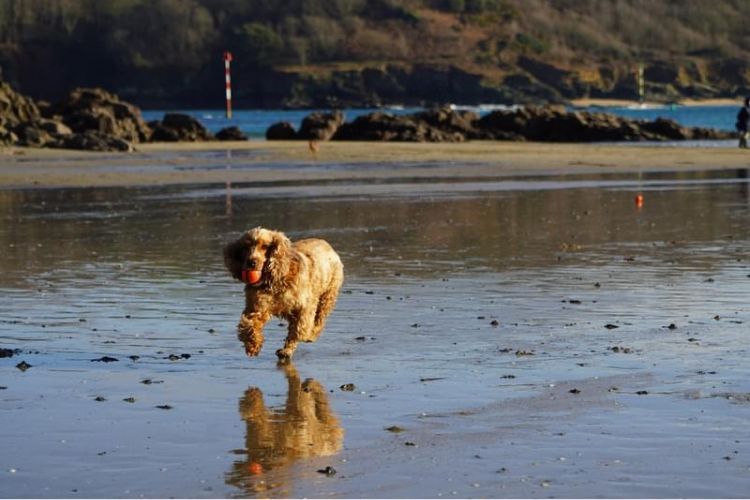 Explore the beaches of Salcombe
Located on the beautiful south coast of Devon, you'll find Salcombe. Full of glorious beaches and breathtaking sea views Salcombe should certainly be top of your dog-friendly places to visit. A bustling waterfront town with a variety of dog-friendly shops and cafes, it's the perfect day out for a stroll around town with your dog. Many of the golden, sandy beaches in Salcombe are dog friendly all year round meaning you and your hound can enjoy the fresh sea air and chase after a ball whenever you like. North Sands, Hope Cove, and South Milton Sands all welcome dogs throughout the year.
Take a dip at Magpie Bridge
Magpie Bridge crosses the River Walkham, a family-friendly and dog-friendly swimming spot. You can follow the fast-flowing river path downstream to enjoy a 90-minute walk. There are a couple of spots along the river where dogs can swim out into the wider areas to retrieve sticks. Head back towards the car park and you'll find a large flat area for picnics, games, or even a summer BBQ, with your hound looking longingly at cooking sausages.
---