Our favourite dog walks in bonnie Scotland
From munro bagging to lochside rambles, Scotland has a wealth of walks for all abilities. And with open access rules across the Scottish countryside, you can wander almost anywhere – within reason. It's always a good idea to carry a map and compass on any cross-country rambling, but if you don't fancy that, here are a few easy or waymarked dog walks with brilliant scenery.
---
Arthur's Seat, Edinburgh
Perhaps Scotland's most famous low-level hill thanks to its proximity to the capital, you won't need waymarkers or a map to ascend Arthur's Seat, as a steady stream of people find their way up this extinct volcano most days. The walk is nearly five kilometres and from the top of the hill, it affords spell-binding views back towards Edinburgh city and its castle. Allow at least three hours for the walk and prepare for some steady ascents.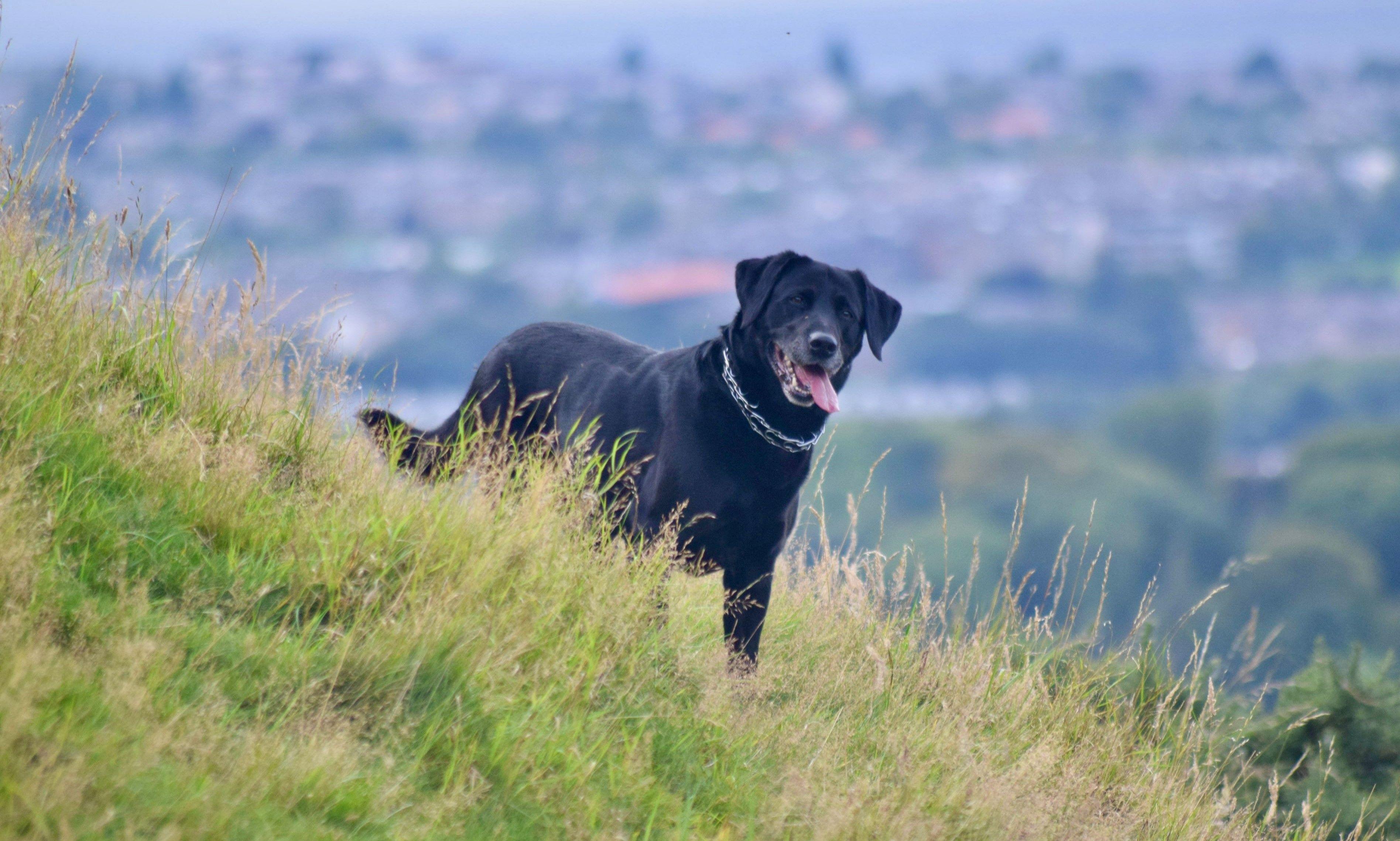 The Scorrybreac loop, Isle of Skye
The Isle of Skye has some truly spectacular hikes, but they're not always suitable for dogs, especially younger or elderly pets that can't walk for long periods. The Scorrybreac loop, just outside Portree, is a brilliant, easy-to-follow path though and is hugely popular with local dog walkers, too. It's a 45-minute loop, perfect for a short morning or lunchtime stroll, but its brevity doesn't mean it compromises on scenery. From the footpaths here you can see Raasay and its undulating hills and you might even spot sea eagles swooping around the cliffs.
Doon Hill Trail, Aberfoyle, Queen Elizabeth Forest Park
This 3.5-kilometre trail starts on a quiet residential road and gradually turns off into a small forest, where the path winds upwards around Doon Hill and the dog can roam off lead. The woodland is primarily oak, but your destination is a singular Scots pine right on the peak sitting lonely among the broadleaf. You'll know when you've reached it, as its wide trunk is adorned with ribbons, notes and trinkets left behind by fellow walkers who come here to memorialise loved ones who have passed. Local folklore says it's the doorway to a fairy queen's underground palace. Take a moment to read some of the dedications before heading back down the hill; allow 90 minutes for the whole walk.
Two Waters Trail, Galloway Forest Park, Dumfries & Galloway
Galloway Forest Park is famous for its scattering of glistening lochs and numerous red kites that glide and dive in the sky. There are various trails here, but one of the best for dogs is through the birch woodland at Glentrool, where you'll walk along the shores of the Watersof Trool and Minnoch. You'll enjoy the shade of the forest on sunny days, and get glimpses of the high hills above you as the woodland opens out. This trail is waymarked using blue markers and takes around 90 minutes to complete.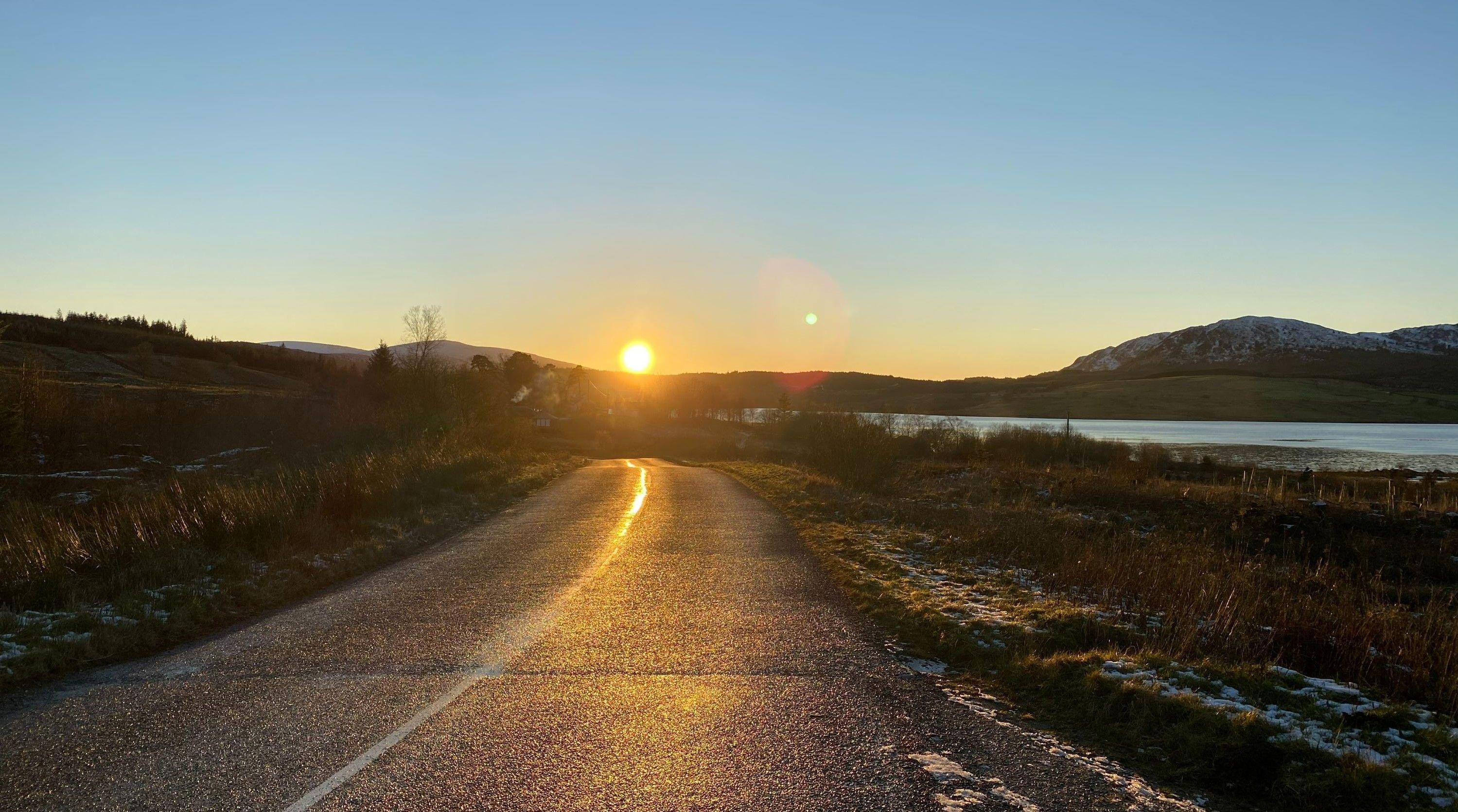 The Gallon of Water Trail, Bin Forest, Aberdeenshire
Just a short drive from The Dairy at Denend in Huntly lies The Bin – a forest named after a hill that lies at its heart. This plantation has some of the most enchanting firs in all of Scotland and some of the oldest, too, and this trail takes them in as it climbs the slopes of Bin Hill. At its top, you'll find the Gallon of Water, a small pool that was once revered for its medicinal properties as a cure for whooping cough. This walk is around 6.5km and takes around two and a half hours; you'll follow yellow markers and then turn off to follow the white markers for the Gallon of Water.
Glenbranter Waterfall Trail, Argyll
You'll feel like you're walking through a tropical rainforest on a wander through the Allt Robuic gorge at Glenbranter, where a trail leads you up steep slopes and through native oak woodland to reach a collection of waterfalls. Most spectacular after heavy rains, the falls tumble over vertical cliff edges and down rocky steps, surrounded by lush ferns and iridescent green mosses. There's a wildlife hide on the route, too, where you can stop to look out for deer, woodpeckers and red squirrels. You'll need one to two hours and strong thighs for this 3.5-kilometre walk.

Browse all of our dog-friendly places to stay in Scotland >
---