Weekends with the dog: Herefordshire in spring
Brushing up against the side of Wales, Herefordshire's gently rural landscape and pastoral perfection is a dog-walker's dream. Discover rich green fields peppered with orchards and hops, and the dramatic limestone gorges and native woodlands of the Wye Valley AONB. There are pretty medieval towns, and the flowing River Wye - burbling from its source in mid-Wales all the way down to the Severn estuary – to explore. Visit in spring to watch the countryside burst into life. To help you plan your dog-friendly holiday in Herefordshire we've rounded up some lovely spots to eat, drink and stroll with your dog in tow.
---
Friday night
Supper at Le Madeleine, Hereford

Pitch up in the cathedral city of Hereford near the Welsh border for a relaxed supper at family run, French-inspired bistro, Le Madeleine. Open from 6pm on Friday evenings, well-behaved dogs are welcome to get cosy under your table, while you order from a small but considered menu. The focus here is on simple, seasonal dishes cooked with vibrant flair: perhaps cauliflower croquettes to start, followed by steak or salmon, and an indulgent dessert to finish. The wine list is mainly French, the feel is intimate and cosy, and after an informal dinner, you'll be ready to stretch two and four-legs on a short stroll along the Wye, before getting a deep sleep ready to start exploring in the morning.
Saturday morning
Canoeing or paddle boarding with your dog, Wye Canoes, Symonds Yat

You can't visit Herefordshire without getting in, or at least on, the Wye. Weather dependent, you can canoe, kayak or paddle board from early February, and if your dog likes getting their paws wet (and isn't likely to chew the vessel!) then this could be their dream day out. From wide, glistening flat stretches to the occasional challenging rapid, you'll journey past dense woodland, open pastures and small, stoney beaches which make great stopping off points. The entire length is rich in birdlife: spot swans, geese and herons, a kingfisher if you're lucky, perhaps a bird of prey circling above and small woodland birds darting in the air. Hire your canoe or paddle board from Wye Canoes in Symonds Yat for a half day paddle about session.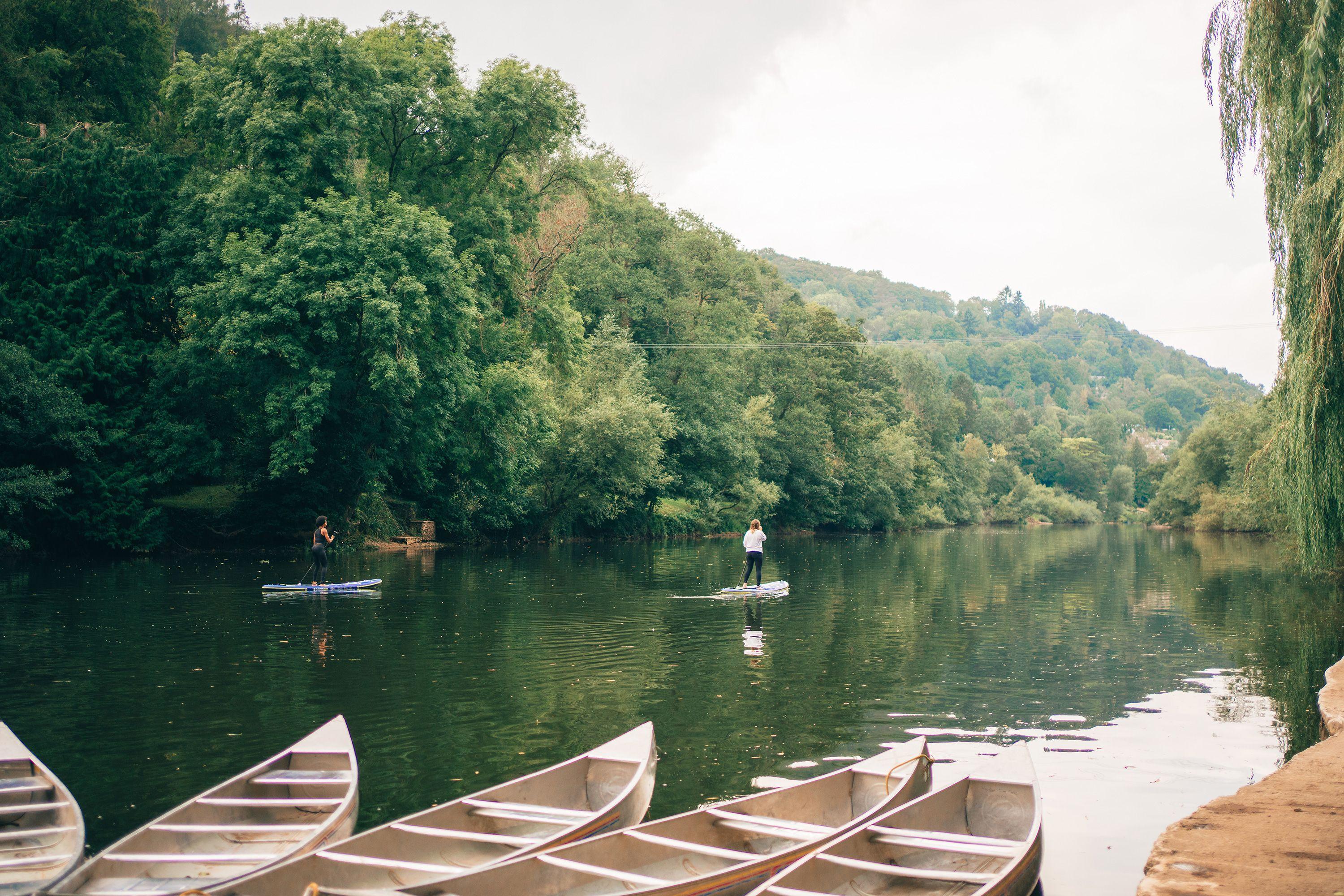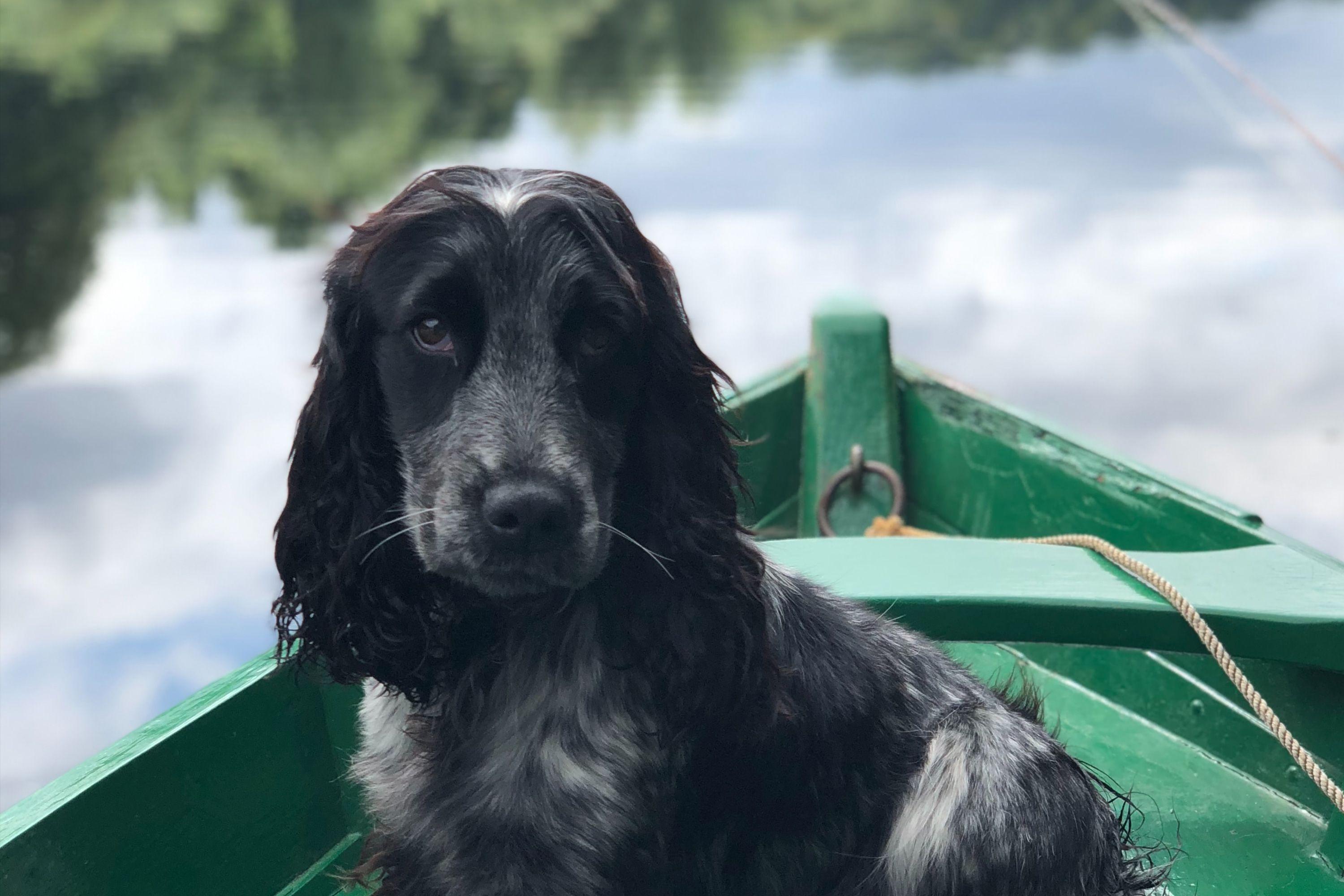 Saturday afternoon
Stroll and refreshments, Ledbury

Ok, time for some refreshments and to rest weary arms and legs. Make your way to charming Ledbury, not to be outdone by bookish Hay-on-Wye, it hosts a poetry festival every year. The town is a quaint jumble of red brick Georgian townhouses and black and white timber-framed Tudor buildings. This mix houses lots of independent shops and businesses - lovely for a quick mooch before you arrive at The Ledberry café. Grab a flat white, a slice of homemade cake or a savoury sharing platter and find a cosy corner inside, or out in the pretty garden – if the weather's on your side. The walls are adorned with art by a local artist, they host loads of community events and upstairs you'll find a small boutique stocking a curated selection of lovely homeware.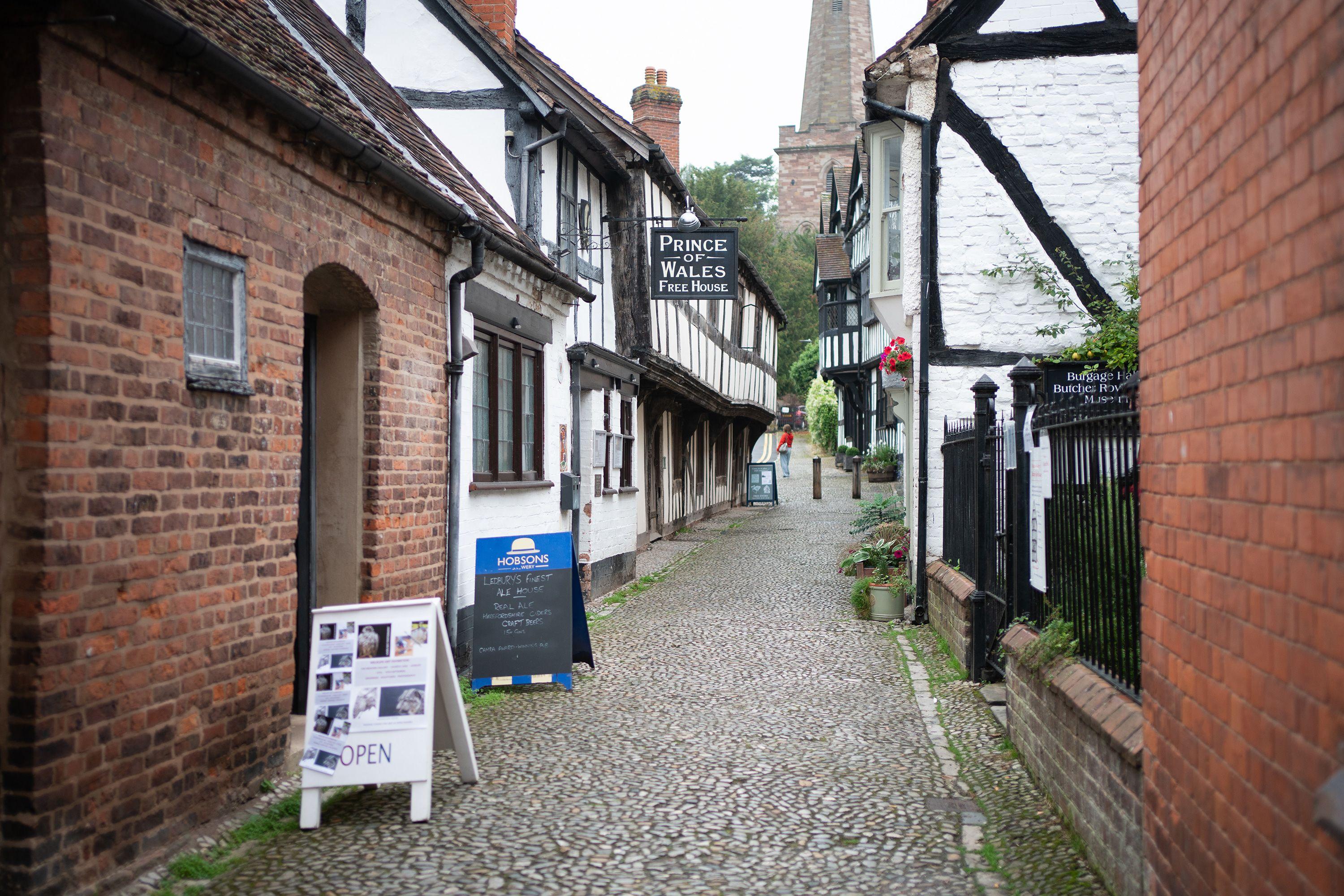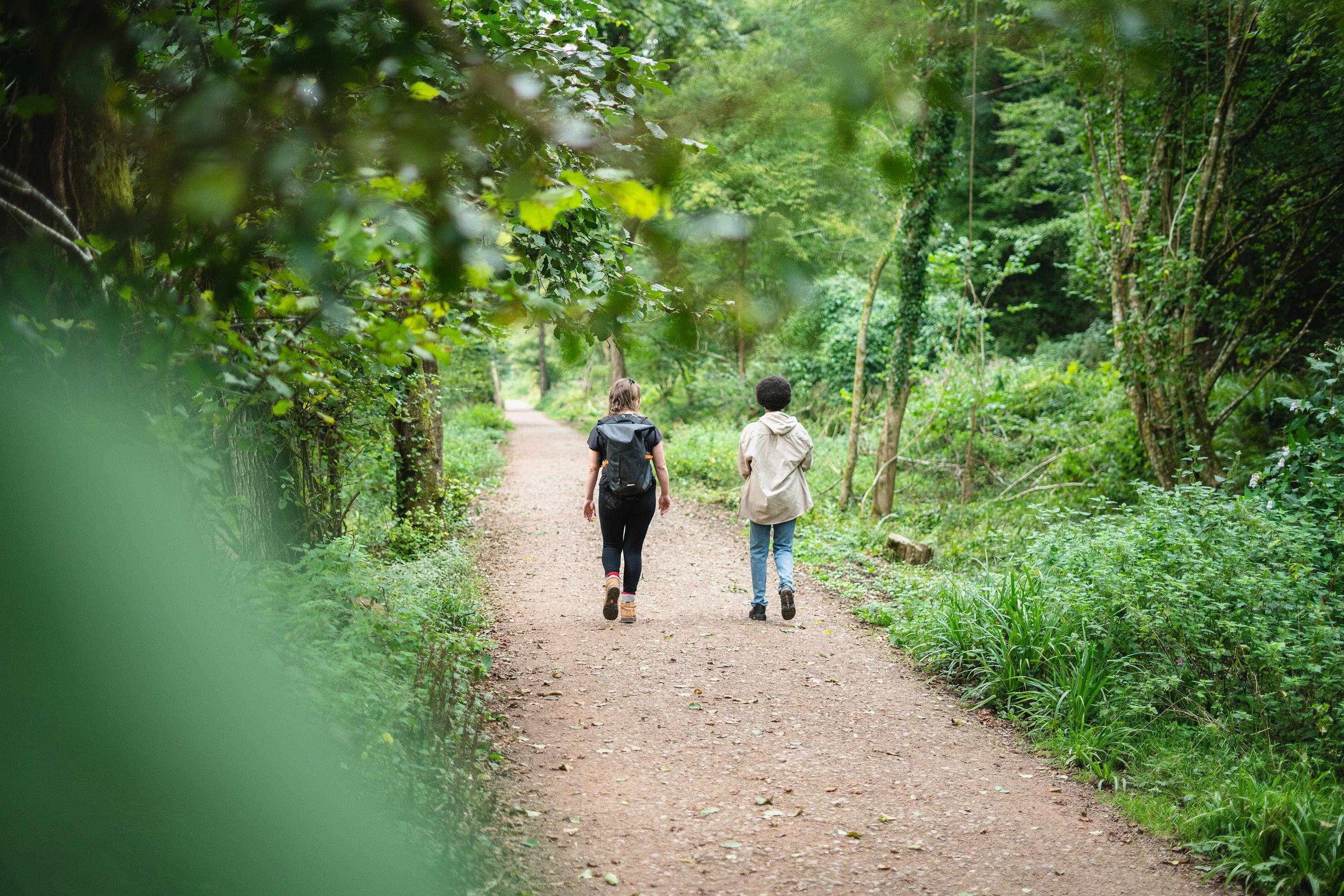 Saturday night
Dinner at The Harp, Presteigne

You'll find that you're ducking over the English/Welsh border every five minutes during a visit to Herefordshire, and if you can't be sure which side you're on just look for the 'araf' road signs on every sharp bend - it means 'slow'. The Harp, tucked away in a tiny village deep in the countryside, is technically in Wales, although only just. A friendly team runs this ancient Welsh longhouse as an authentic country pub: unfussy, well-loved and honestly traditional. Pull up a chair in front of a glowing fire, eat in the cosy dining room, and listen to the murmur of a happy crowd. Accompany a pint of local ale or glass of red with locally sourced steak and chips, sea bass with salsa verde, or a vegan or vegetarian dish. Outside there are spectacular Radnor Valley views to gaze at.
Sunday morning
Walk a section of the Twin Valley Ley Line Trail, Longtown

End your weekend with a blast of fresh air and a stroll along this newly-opened route, originally discovered over 100 years ago by local chap, Alfred Watkins. Standing on a Herefordshire hillside he spotted straight lines traversing the landscape and believed that they connected ancient and spiritual sites. He named them ley lines. The trail spans 44 miles in total, winding its scenic way through two river valleys - the Dore and the Monnow - past lost castles, remote churches, sacred stones and spectacular summits. We recommend a scamper along the section that takes in Longtown Castle, beside the river Monnow and beneath the imposing backdrop of the Black Mountains.
---