Feeling flexible? Browse the full collection of places to stay here
Dog-friendly holidays in Herefordshire
The term 'dog friendly' is making the rounds. You'll see it pop up in places you don't ever recall seeing it before. From pubs, to restaurants, to cafes – but it's not just eateries that offer this new accolade. Some places in the UK have always been fond of our four-legged pals, and now they're going a step further by including them in activities you wouldn't have dreamed of. Herefordshire is one of those places. Whether it's a boat tour, or canoe hire on the River Wye, or pottery classes in Eastnor – Herefordshire's been dog-friendly a long while.
Dog-friendly places to stay in Herefordshire
1/3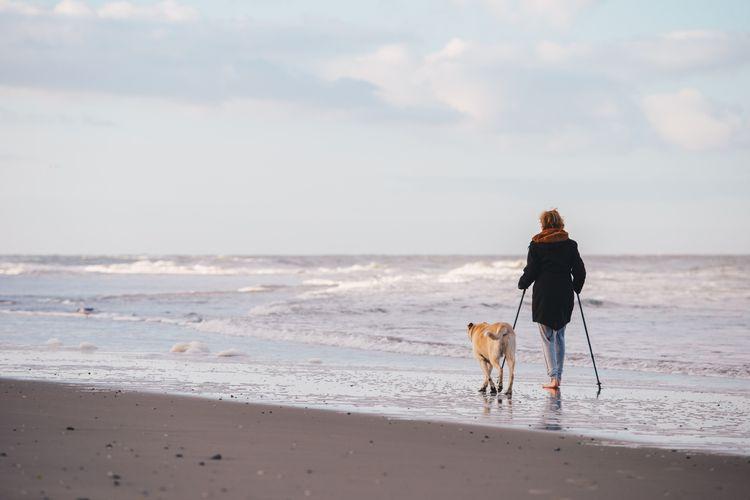 Dog-friendly holidays
Take a look at our full selection of the best dog-friendly places to stay, which we've sniffed out across the UK.
Start exploring
Some of our favourite articles
About Paws & Stay dog-friendly holidays in Herefordshire
Where did Paws & Stay come from?
The creation of fine breeding from its parents – Sawday's and Canopy & Stars, specialists in amazing places to stay, Paws & Stay was born out of the difficulty we had nailing down what dog-friendly meant to different people. We wanted to marry up the expectations guests had of the term, with owners who couldn't have agreed more – all the while making sure that human guests had the exact same pleasure staying as their dogs did.
How do we know each place is good enough?
Is this a trick question? We hope not, because the answer seems pretty simple. We go there! We send along a human, and of course dog, inspector – and let them wander, sniffle and test out the beds (No dogs in the human beds, of course, and we sadly couldn't fit the human in the dog beds). We check the warm welcome, admire the views, and keep an eye out for things to do around. As long as we leave smiling and tail wagging – we're happy.
What makes a place right for Paws & Stay
Well, this goes back to our first question, what is dog-friendly? And we asked – and were answered! With a few polls, we found out what meant the most to you all. Some of you wanted to see dog beds on arrival, or an enclosed garden space, walks in abundance – everything that now makes our list to check for. But what we really love are the unexpected things, the little surprises, like homemade treats, toys left for your tiny friend, and even a little doggy beer for a welcome toast!
Where will I find Paws & Stay places?
Well, unsurprisingly, you'll find them in Herefordshire! But you'll find them all over the place, from Cornwall and Devon, to Essex and Suffolk, Surrey and Gloucestershire – even Cumbria and Scotland! Are they everywhere? Well, no, not yet – but we're growing, and every day we add more places to stay, as we find them. Wherever there's a good walk, a nice little enclosed garden and a welcome pat on the head, we'll be there.
Sign up to our newsletter
Get new dog-friendly places, travel tips and destination ideas delivered to you in a format your dog can't chew to pieces.