Book with confidence. Read our flexible booking terms here
Dog-friendly places to stay
When we say dog-friendly, we really mean "dogs first". Everything you'll find on Paws & Stay has been personally inspected by our team of dog lovers, dog owners and dog-friendly accommodation experts, to make sure that your dogs will get a warm welcome, not grudging acceptance. We look for enclosed gardens, nearby pubs with biscuits on the bar, walks right from your door and those thoughtful touches that show a place is genuinely happy for your dogs to be there. We also pick places with character and style, but that's more for the humans. And the Jack Russells, you know how fussy they can be.
Bath & North East Somerset
1/2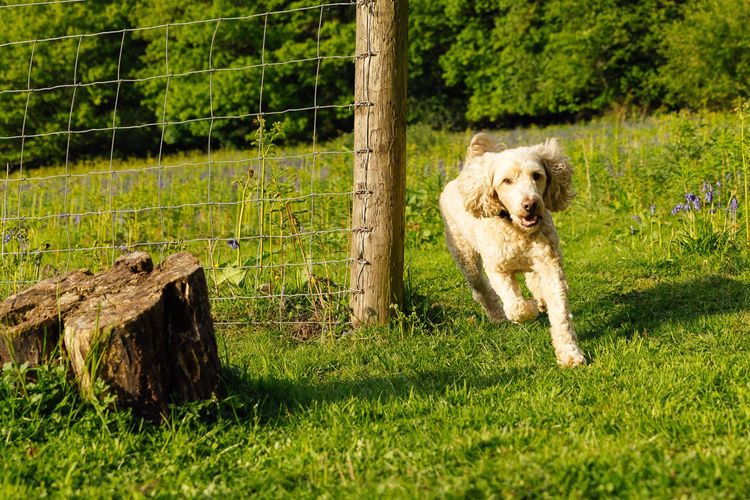 Dog-friendly holidays for escape artists
Take a look at our full selection of the best dog-friendly holidays with an enclosed garden.
Start exploring
About Paws & Stay
Where did Paws & Stay come from?
Paws & Stay came about because the team at Sawday's and Canopy & Stars, our sister companies, so often found that when they travelled with their dogs, dog-friendly accommodation wasn't as welcoming as it should be. We decided to seek out places that really went the extra mile to make both you and your dogs feel welcome when you visited, then drop them at your feet like a favourite stick.
What makes a place right for Paws & Stay
To be on Paws & Stay, a place needs to have much more than the grudging dog-tolerance that passes for dog-friendly in some places. Sometimes a few rooms and pieces of furniture will be off limits, but a place on Paws & Stay will be truly dog-friendly and have a lovely spot for your dog to sleep in and never make them feel excluded or unwelcome. For humans, we look for places that have been created with passion and personality, because you shouldn't have to settle for somewhere bland and boring just to bring your dog.
How do we know each place is good enough?
Because we've been there. One of our team of dog-friendly holiday experts visits each one personally, to check it offers your dogs and you something special. We don't go with a 100-point checklist and a clipboard, we go to get a feel of the place, maybe chat to the owners, and make sure it gives us the happy feeling you'll get when you stay.
Where will I find Paws & Stay places?
We've got a small collection at the moment, because we're choosing our places carefully. In time we'll have more dog-friendly accommodation in Cornwall, the Lake District, Pembrokeshire and all the best places to holiday with your dog.
Sign up to our newsletter
Get new dog-friendly places, travel tips and destination ideas delivered to you in a format your dog can't chew to pieces.