How to prepare for a dog-friendly holiday
We've partnered with Dog Behaviourist, Dogtor Adem, to help you and your dog have fun and stress-free holidays together. In this blog, Dogtor Adem shares his top tips for preparing for a dog-friendly holiday, from training tricks to a packing list.
---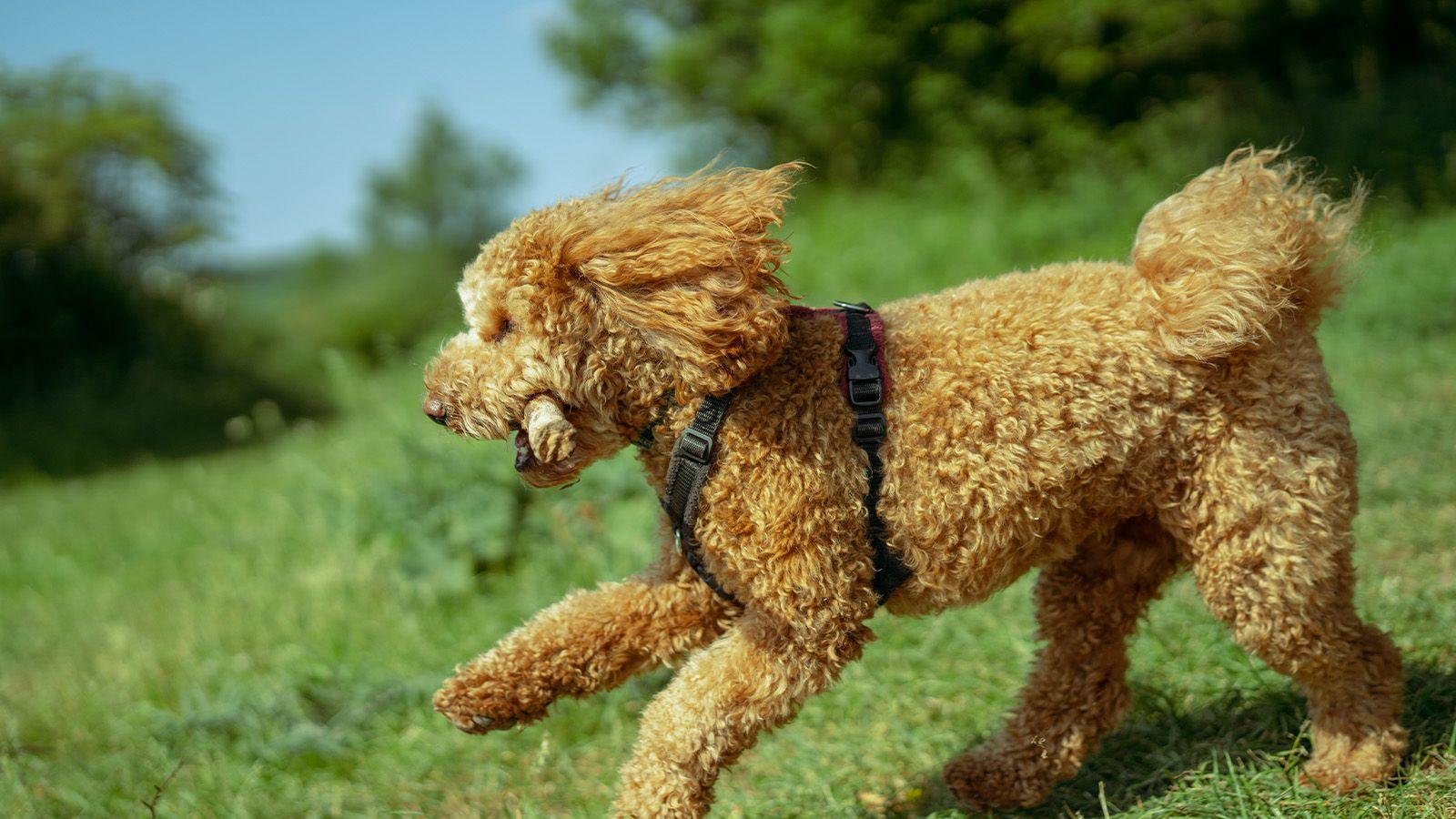 I'll be off on holiday soon to Peacock Cottage in Devon with my lovely Labrador, Bertha, and I'm thinking about how to best prepare Bertha for being away from home as well as all the things I might take with me. After all, when we go on holiday with our dogs, it's just as much a holiday for them as it is for us and it's important to ensure their comfort too.
Teach your dog to settle
One big part of your dog being able to enjoy their holiday with you is being able to settle and relax when away from home. It's important not to assume our four-legged best friends will just take travels in their stride, especially if they are not frequent holidaymakers and this is their first time staying away. To help you prepare your dog for being away from home, here are my top tips:

Buy a nice comfy travel bed or blanket
And encourage your dog to settle on this at home. You can place this on top of their usual bed, in a comfy spot on the sofa (if you normally let them on the sofa), or even create a nice cosy 'safe space' in a corner of your home.

Teach your dog the 'go to bed' command
This will be useful in not only helping your dog to settle on their bed out and about but also in everyday life. This action can also help your dog to learn the commands sit, heel, down, leave it, and stay, as well as make their new bed a positive place to reside. A reputable trainer or training school can help you with this should you be unsure how to go about teaching this to your dog. You can also check out my video over on the Paws & Stay Instagram to see me walk this exercise through with Bertha.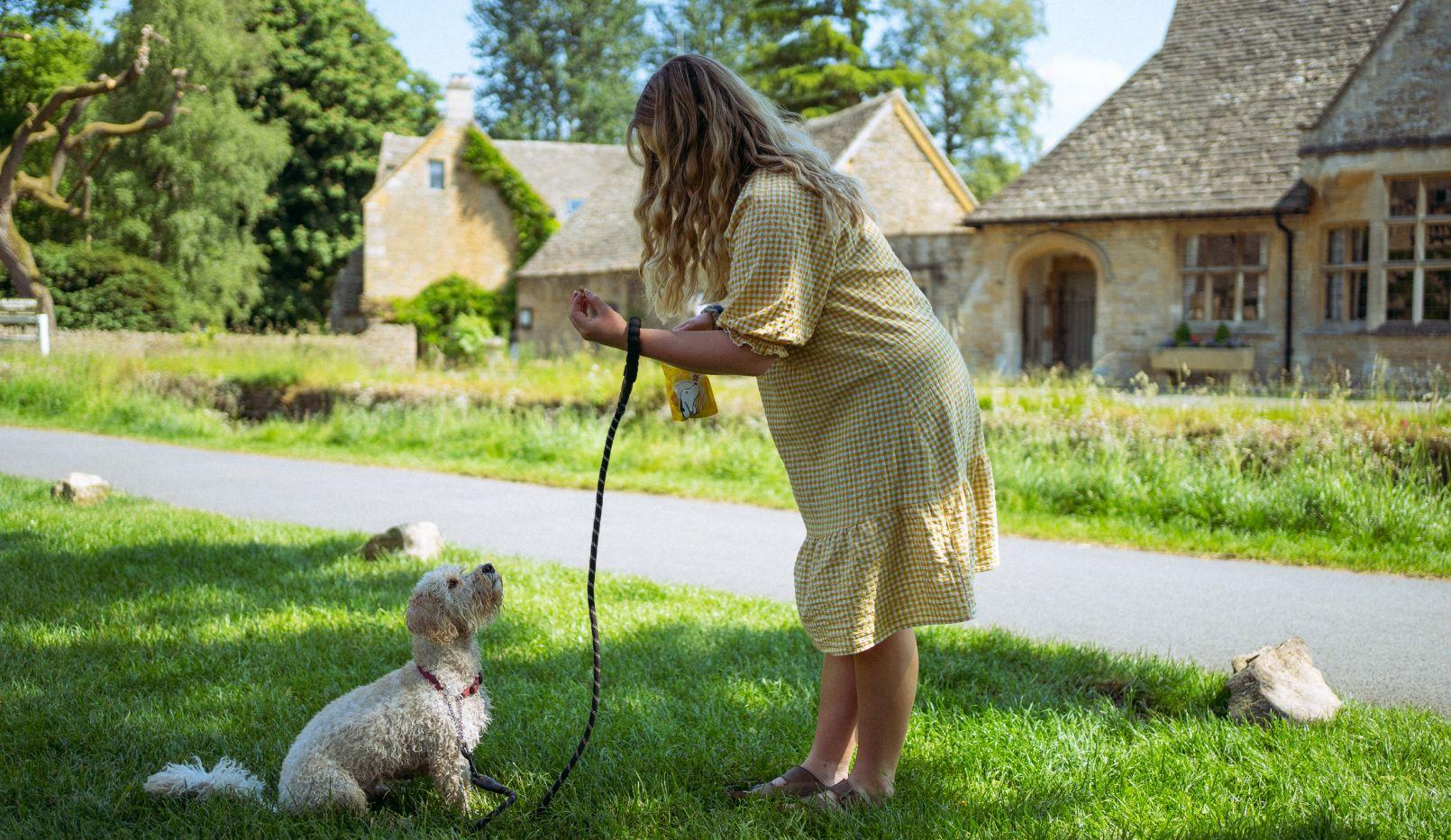 Use food to help your dog relax
I love the rubber-type food dispensing toys for this, or a lick-style mat. You can prepare these before you take your dog and their bed to new places, popping this down on their bed when you take a seat. Just make sure to fill this with tasty food you know they'll love!

Practice with your dog and their bed in different locations
Getting your dog to relax in your home on their nice new bed is just the starting point. Once your dog is comfortable and able to relax in your home, you can start to use the bed in different places. Start small with this next step so that you don't overwhelm your dog, like the back garden or in the back of your car, before building on this over time in busier places such as coffee shops. It can be helpful to practice in the types of places you might visit when on holiday.

Go at your dog's individual pace
Don't rush the process. Work with where your dog feels comfortable and build from there. Keep your practice sessions short and sweet, keeping things calm and positive. If your dog is struggling to relax, don't be afraid to enlist the help of an experienced and accredited behaviourist who can provide a bespoke plan for your dog.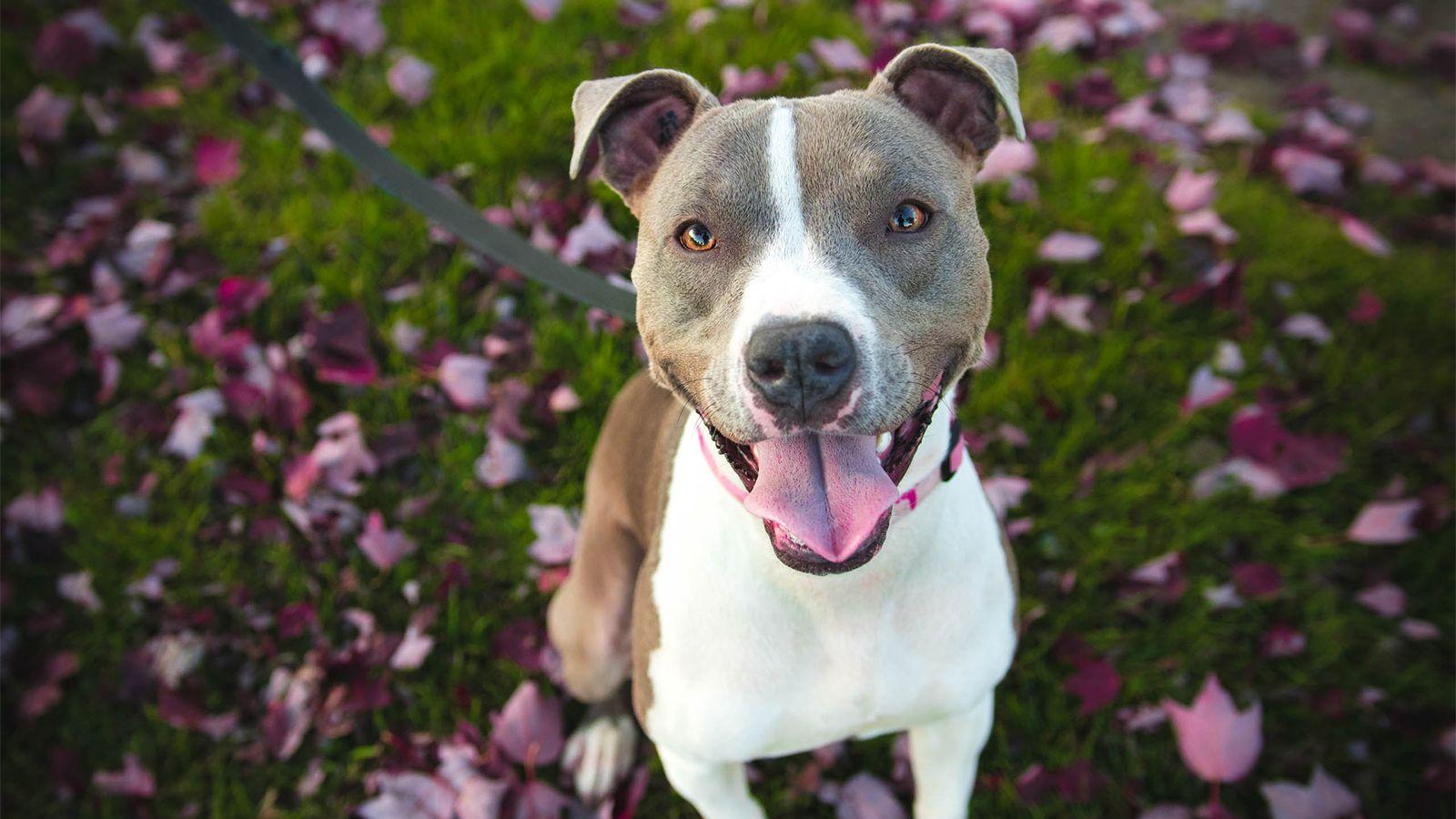 Pack your dog their own bag
I like to pack a separate suitcase or holdall when my dogs join me on any travels, you can even buy some fantastic tailor-made dog bags now that are perfect to store your pup's belongings in for a trip away. This keeps everything in one place and neat and tidy – no rummaging for an important item in a rush!

I've put together a list of what I typically like to take away with me when travelling with my dogs:

Food
Their normal breakfast, dinner and tasty treats to help encourage and reward your dog for calm and positive behaviour in new locations.

Food dispensing toys and chews
Again, fantastic for helping your dog to settle when out and about as well as in your holiday accommodation.

Travel bed
As mentioned above, having a familiar place to reside will help your dog to settle easier on holiday and give them somewhere comfortable to lay, regardless of the flooring underneath.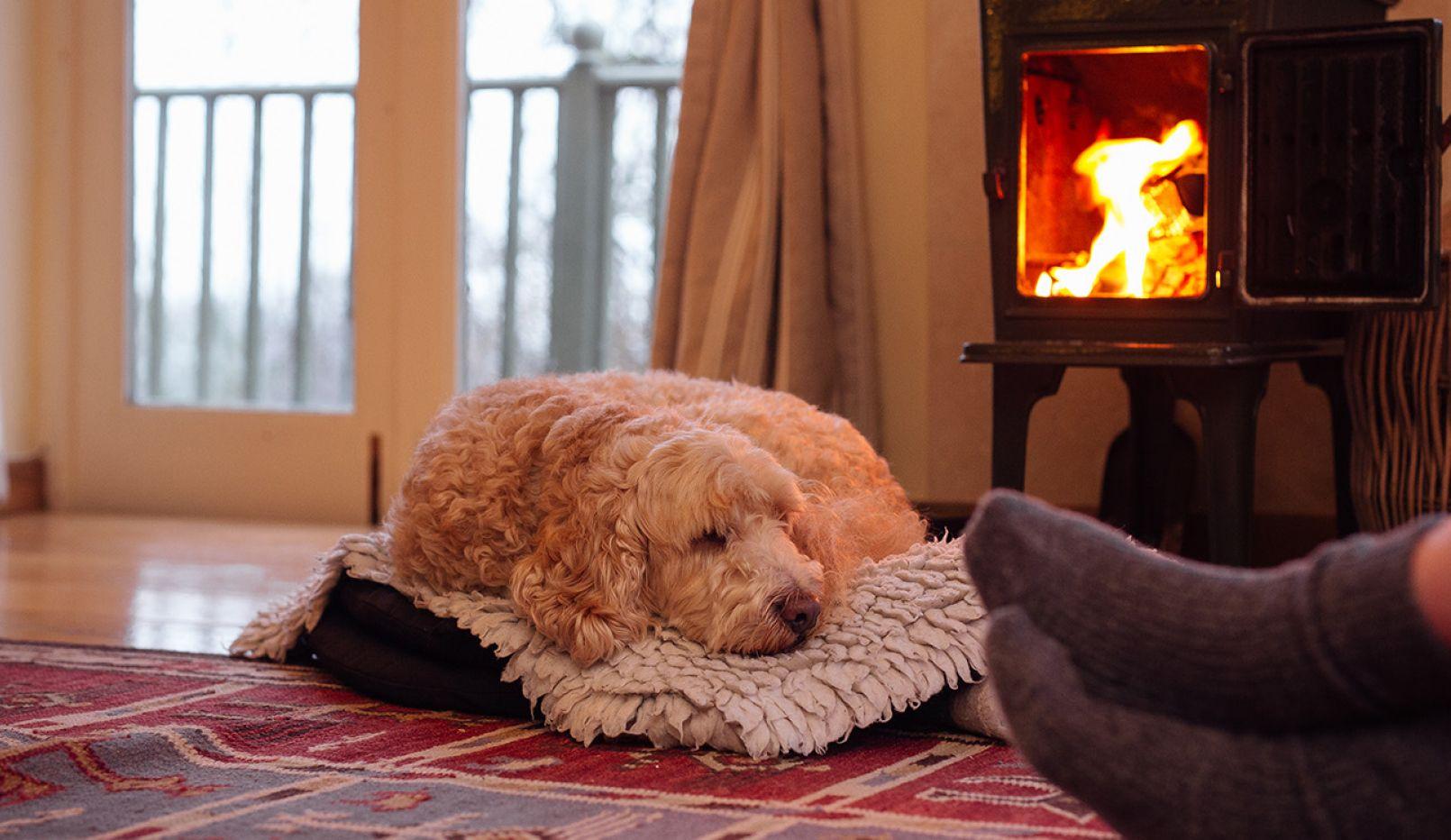 Plus...
Collapsible bowl and water bowl or drinker
As with everything else, ensure your dog is confident using your chosen bowl or drinker before simply assuming they will when you're out and thirst strikes!

Dog first aid kit
I always have one in the car, just in case.

Drying towels and drying coats
In case of wet weather. These will keep your dog comfortable as well as save your vehicle and/or holiday cottage from being covered in mud from your dog shaking.

Cool coats and raincoats
I doubt I will be needing a hot weather cool coat this October but if you are travelling in the warmer months these can be a lifesaver, helping to keep your dog cool. A raincoat can also be handy if you're travelling in wetter and colder months – or, let's face it, at any time in the UK!

Spare lead and collar
Just in case your usual lead or collar snaps or becomes damaged. It will save you from trying to hunt down a pet shop and keep your dog safe in the meantime.

So, there you have it, my top tips for how to prepare your dog for your dog-friendly staycation - I hope you've found it useful!

Dogtor™ Adem
Dog Behaviourist and Trainer
---