Ten great Christmas present ideas for your dog
Whether Christmas shopping is your happy place and you've got your list, checked it twice, and have everything under control - or you're one of those last minute types - we've got a few ideas for some rather lovely Christmas presents for the dog (or dog-lover) in your life. From relaxing holidays to funky dog collars and delicious treats to exciting toys, you're sure to find something for even the fussiest pooch. As always we're championing brands who use business as a force for good,we only feature those who work to tread lightly on the planet, and source or make items in an ethical manner.
---
1. A Paws & Stay holiday
Prepare for the delicious feeling you get when you buy a present that you're really going to enjoy too! Book a Paws & Stay holiday for you (ahem, for your doggo) to look forward to in 2023. We cover Devon, Cornwall, Herefordshire and more areas in England as well as Scotland and Wales, so take your pick. If your dog loves jumping in the sea, scampering through woodland, racing across open fields or snuggling up in front of the wood-burner, we've got gorgeous and supremely dog-friendly places for you to stay so you can feel a touch smug and get a warm glow knowing you've aced it on the gift front.
Browse our dog-friendly holidays >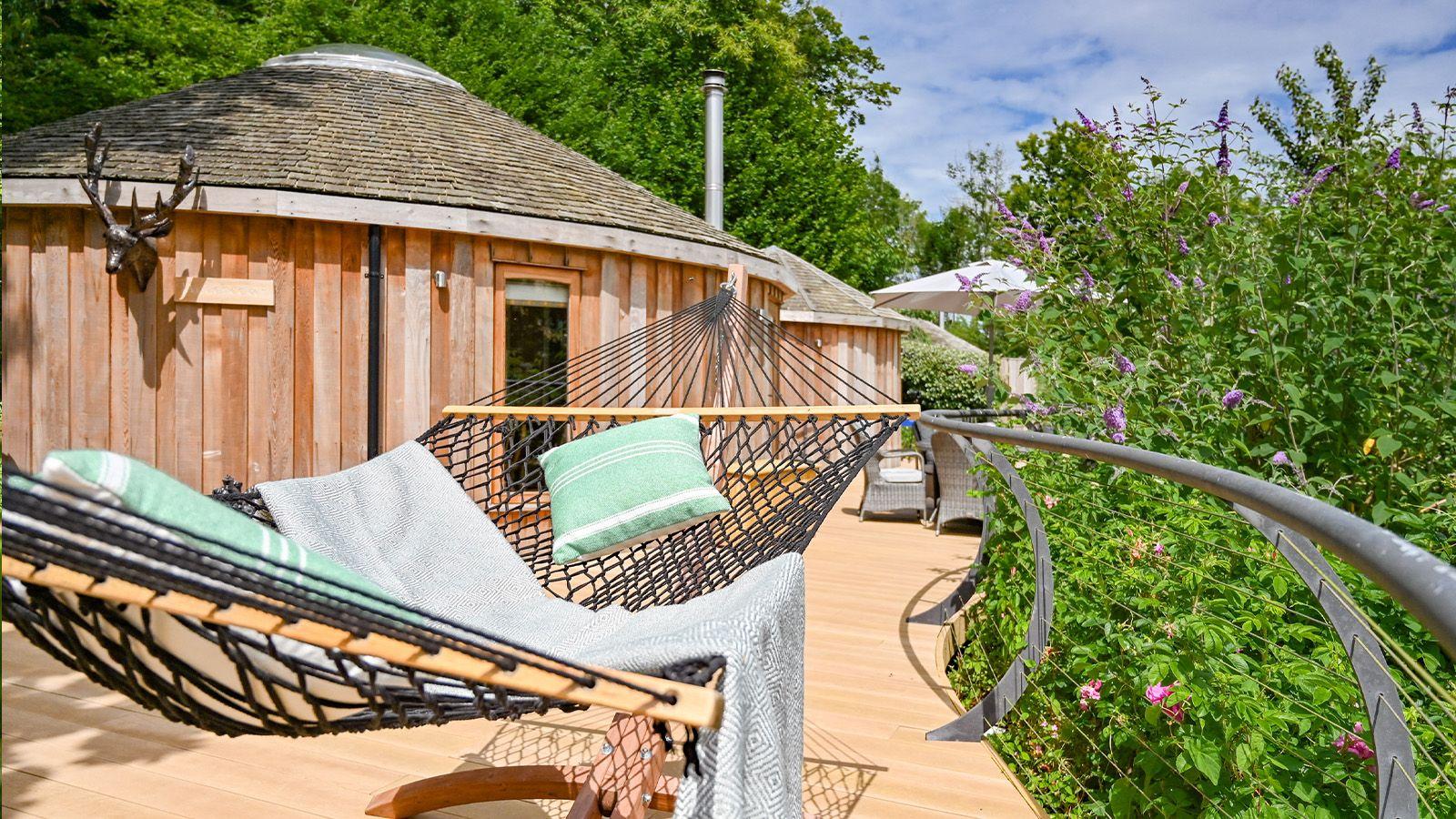 2. Dog collar - Love my Human
On the King's Road in Chelsea is a luxury pet boutique, chic dog-friendly cafe, wellness centre, and one of the smartest dog groomers around. Check out their Instagram to see some of their finest cuts! Founded in 2018 by Jenny, a designer for luxury brand Jasper Conran, as well as Mandarin Oriental Hyde Park, the brand is the essence of stylish. If you can't drop into the shop you'll find all sorts of fabulous gift ideas on their website, as well as a super selection of collars: chunky or vegan leather, woven and handmade, plaited Italian cotton and houndstooth canvas are just a few to choose from.
Browse dog collars >
3. Baking treats - Green Puppy
Green Puppy – a fantastic online shop stocking high-quality, sustainable dog- and planet-friendly products – was developed by Paws & Stay team-member Raquel when she learnt about eco pet care after adopting her corgi-chihuahua, Rhia. Pamper your pet this Christmas with delicious baking treats: carob and banana cookie mix, biscuits and cakes. Also in stock you'll find a natural grooming range, toys and games and pet-friendly vegan candles. Every eco-conscious item is sustainable, planet-friendly and pet-safe.
Browse baking treats >
4. Christmas dog toys - Pets Corner
Family-founded pet shop, Pets Corner, began life over 50 years ago as a single store in south east England. Now they run over 50 locations across the UK, championing pet health and nutrition as well as striving for zero waste and running their shops on 100% renewable energy. On their website you'll find a superb selection of dog toys, including our favourite, the Good Boy Lob It! Space Hopper. This squeaky orange retro-tastic toy is perfect for playing fetch on Christmas Day.
Browse Pets Corner dog toys >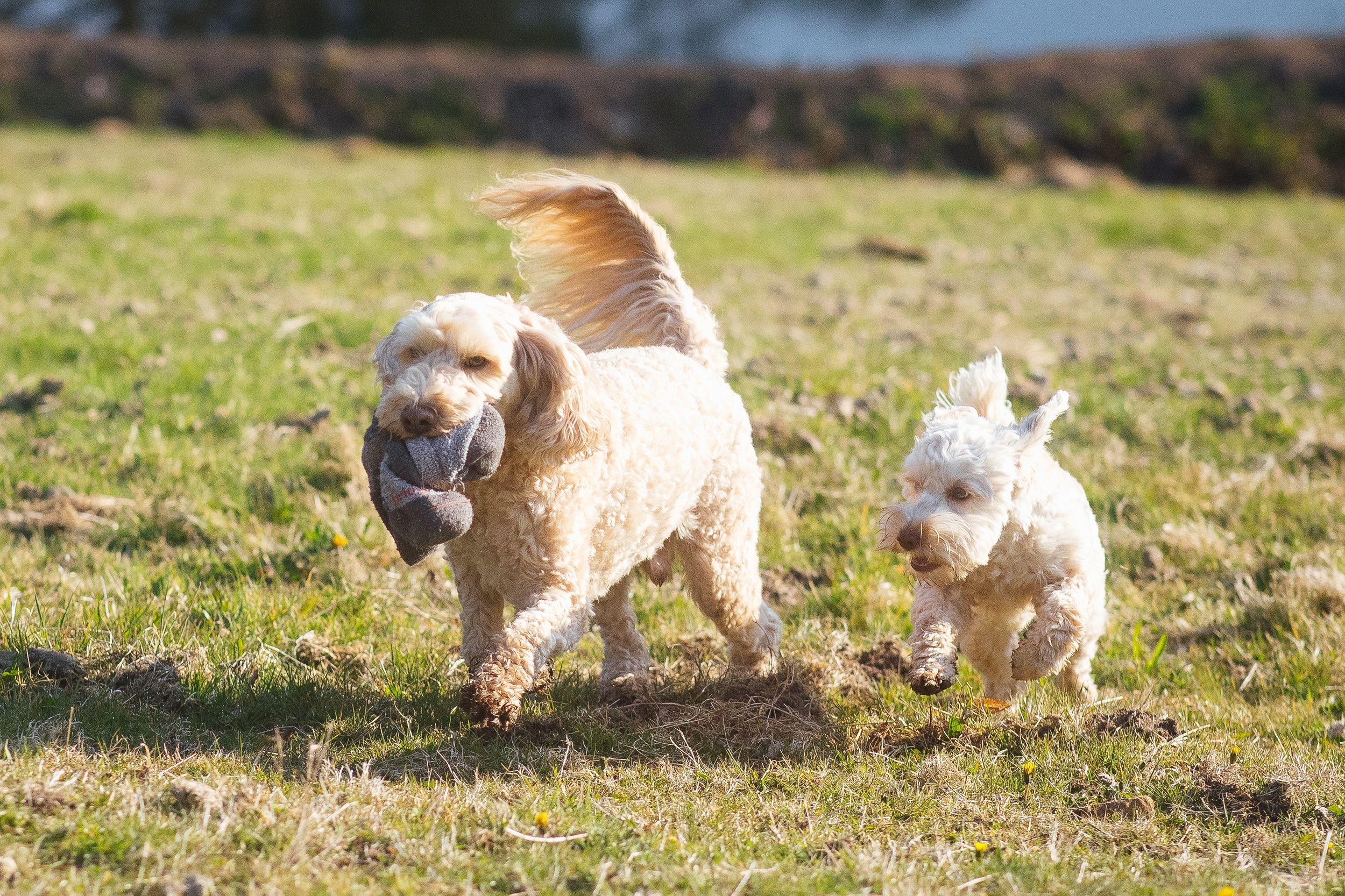 5. Plastic-free lead - Plastic Freedom
We're always delighted to champion a small business that advocates for sustainability and the environment, which is why we love Plastic Freedom. Beth, and her two whippets, started her online shop five years ago in her spare room and has since come a long way, with hundreds of eco brands now stocked, and a real-life store opened this month inside the brand new and super trendy Hoxton Hotel in Shepherd's Bush. Everything online and in-store is genuinely plastic-free, including all packaging, and they run a thriving refill business with local bottle pick up/drop off points across London. We adore their bright and colourful plastic-free dog leads.
Browse plastic-free leads >
6. Doggie hoodie - Spark Paws
Is your dog more street than trad? Just as happy in the concrete jungle as a rural woodland? Well perhaps your pup needs a hoodie this Christmas. Founded in 2017, when Neo and Sarah couldn't find the right clothes for their French bulldog, Stella, Spark Paws sells high-quality pet wear. From hoodies (we love the velvet tie-dye garms) to pyjama onesies (think colourful and fun) you can pick up a well-made, well-fitted outfit at a good price. They're truly committed to getting the fit right and collected measurements from thousands of dogs to make sure your pal is comfortable in any outfit.
Browse dog hoodies >
7. Christmas dog jumper - Barbour
Barbour, the epitome of outdoor living, founded in South Shields in 1894, still manufacture and repair their classic wax jackets in their factory in Simonside, South Shields. As well as jackets and coats, the Barbour wardrobe includes shirts, dresses, knitwear, footwear, accessories and even dog jumpers. As well as traditional wax jackets, we're coveting their Fair Isle Dog Jumper in olive or grey with a cosy roll neck for comfort and warmth. Buy your chap the matching men's Fair Isle Pom Beanie so he can walk your dog in style!
View Barbour dog jumper >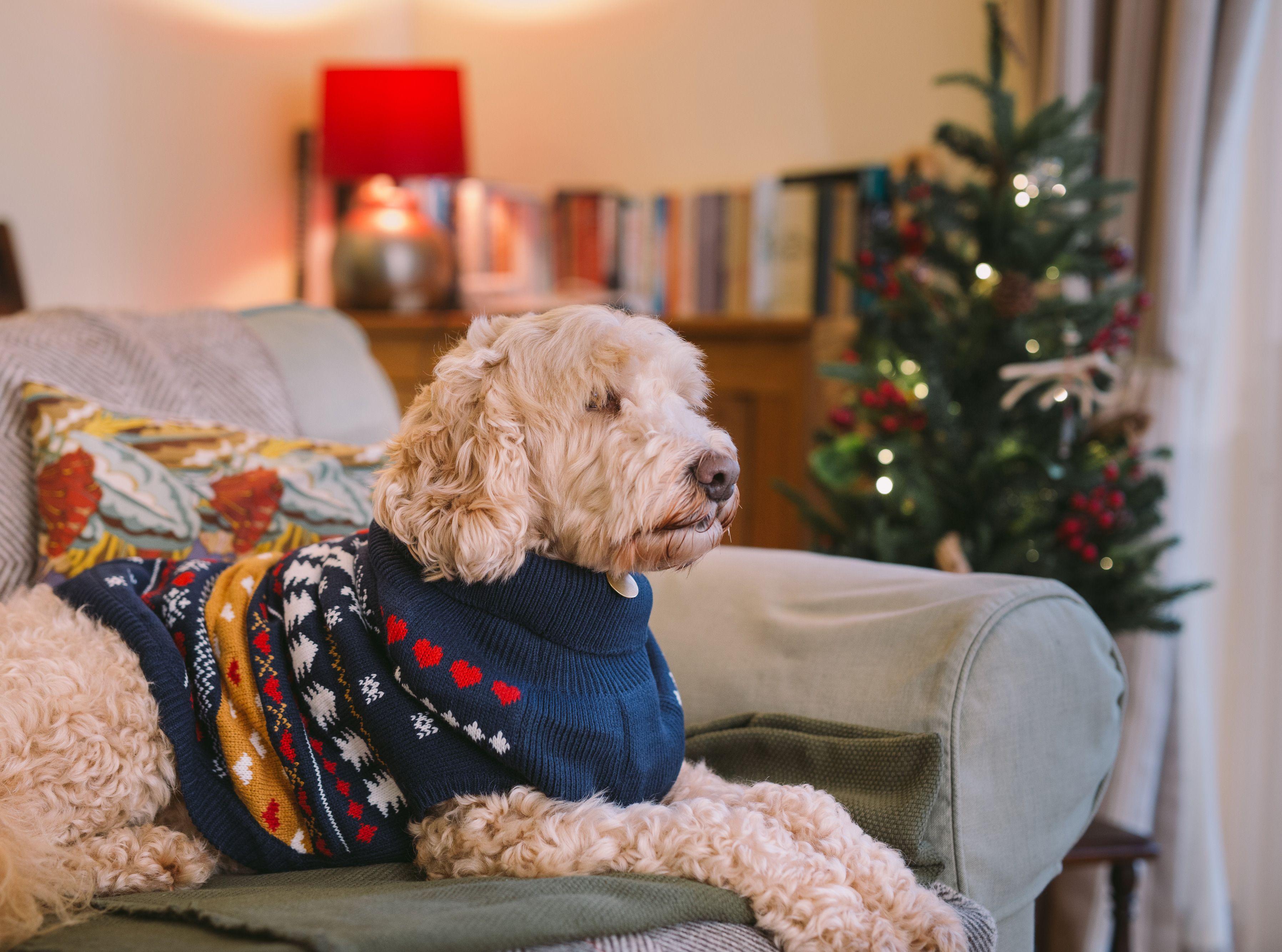 8. Dog Spa Kit - Graham and Green
In 1974, Antonia founded her lifestyle brand, importing exotic homewares from India, Morocco and Europe, and opened her first shop in Notting Hill stocked with exotic and eclectic finds from around the globe. Now run by her son, Jamie, and his partner Lou, they opened the first store outside the capital after moving their young family and two dogs to elegant Bath. As well as gorgeous homewares they stock a small and considered selection of dog gifts including a pampering dog spa kit. The set includes a wellness brochure, hair brush, nail file, mini massager and a lint sponge, everything you need to get your dog's tail wagging this Christmas.
View dog spa kit >
9. Dog bandana - Tamay & Me
Can a pup ever have enough accessories? We don't think so! Help yours stand out from the crowd in a Tamay & Me rice seedling bandana. Hand-stitched and tied then dipped into a vat of naturally fermented indigo dye, each handmade bandana is unique. Tamay & Me support the Vietnamese Mien embroidery tradition, helping women earn a sustainable living and maintain their textile heritage. Get yourself a matching bandana and stride out in style on your Boxing Day walk.
View bandana >
10. Tin of festive treats - Lily's Kitchen
Lily's Kitchen was born over 10 years ago when Lily's owner, Henrietta, was searching for nutritious and delicious meals to help nurse Lily back to health. Henrietta worked with vets and nutritionists to make delicious, quality recipes using only the most wholesome ingredients. From eco packaging to organic ingredients, they aim to tread lightly on the planet, and have been recognised as the first B-Corp certified pet food company in the world. Pop some delicious Festive Turkey Jerky or a tin of Festive Treats - made with proper meat and without any hidden nasties - in your dog's stocking this Christmas.
Browse Christmas dog food >
---