The best Cotswolds dog walks
Dog walking in the Cotswolds is fantastic. There are big hills, quaint villages, brilliant gardens and endless footpaths crossing the lush, green countryside that characterises this AONB. But not all walks in the Cotswolds are dog friendly, as difficult-to-tackle stiles and vast numbers of sheep make some strolls less than ideal. It pays to know where to go, and where's safe to let your dog run free off the lead. These Cotswolds dog walks are some of the best in the region – they're stile-free and largely livestock-free, with areas where dogs can be let off lead safely for a runabout before you retire to a gorgeous Paws & Stay property.
---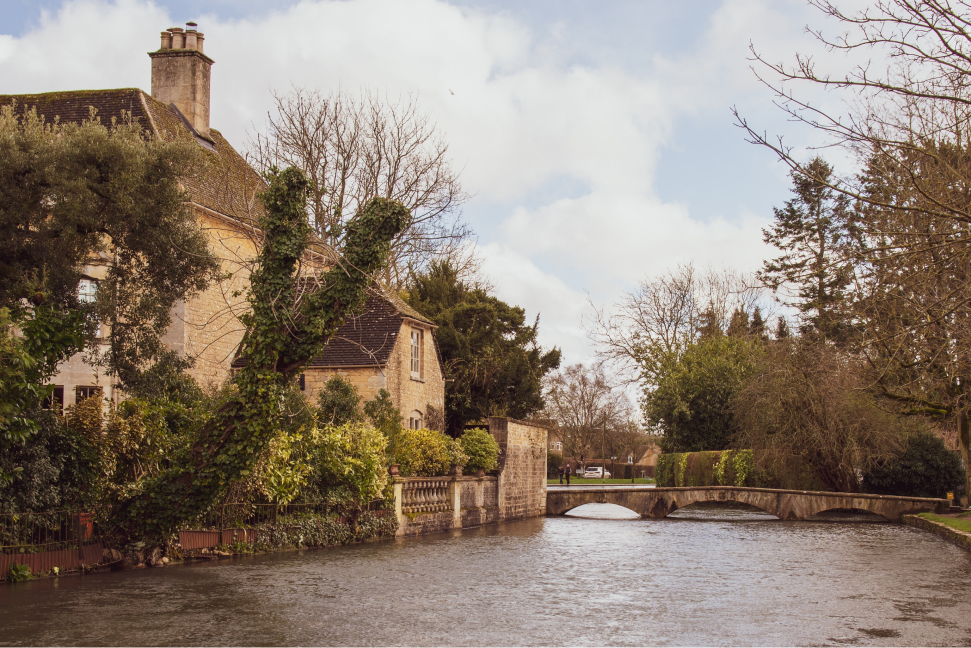 Lower Slaughter and Bourton-on-the-Water
Type: There-and-back
Distance: 6km (3.7 miles)
Start: Lower Slaughter, Cheltenham GL54 2HY
Directions

Bourton-on-the-Water is one of the Cotswolds' most famous villages – and for good reason. A series of pretty arched stone bridges cross the shallow, trickling River Windrush here, which is often used as a bathing stretch when the weather's hot, and classic Cotswold stone cottages harbour quaint cafes and tearooms. A walk here from tiny Lower Slaughter, where daffodils pepper the village greens outside thatched cottages in spring, is a brilliant way to see it without having to battle the crowded roads through the town. There may be livestock en route, so keep dogs under close control.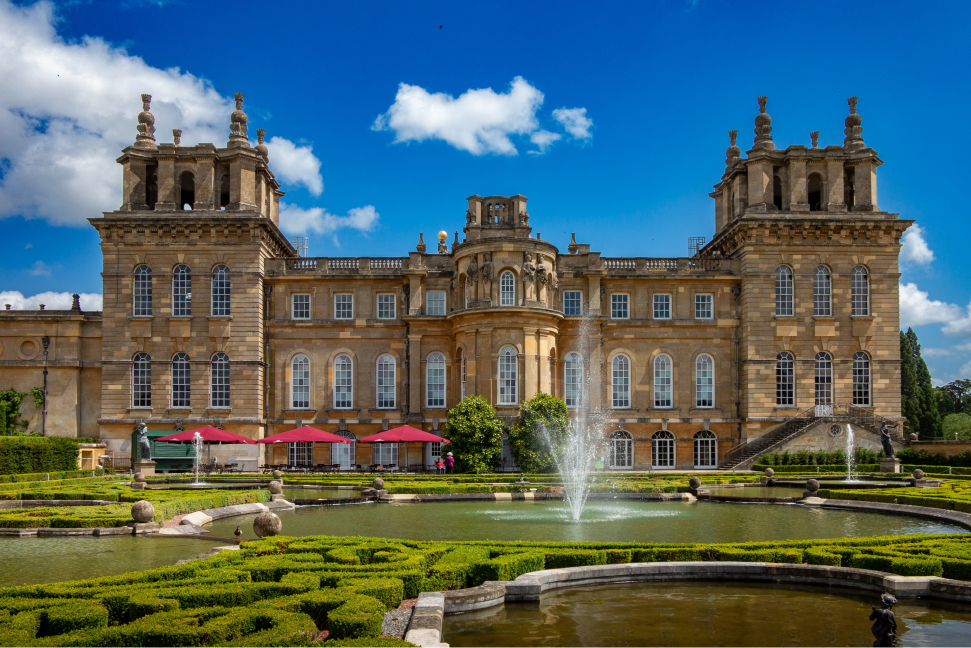 Blenheim Palace Park Perimeter
Type: Circular
Distance: 7.4km (4.6 miles)
Start: Blenheim Palace Main Entrance, OX20 1PP
Directions

One of the Cotswolds' most iconic buildings, Blenheim Palace is as opulent as it gets. The Baroque palace has been the seat of the Duke of Marlborough for 300 years and its wider estate offers brilliant views of the main building across shimmering lakes and rolling pasture. Take the Estate Perimeter Walk for a brilliant romp around the grounds. And if you don't fancy stumping up for the hefty entry and parking fees, park for free in Woodstock and use the public footpath just off the A44 north of town to enter the estate free of charge. Note that dogs must be on the lead throughout.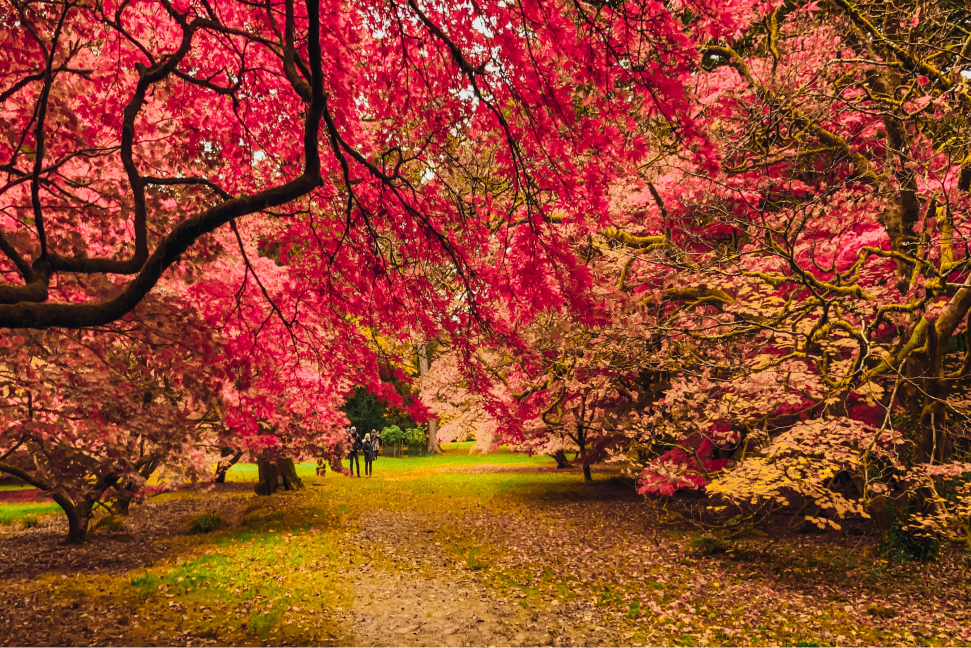 Westonbirt Arboretum
Type: Circular
Distance: N/A
Start: Westonbirt, Tetbury GL8 8QS
Directions

The UK's national arboretum is one of the most spectacular woodlands. Not only does it harbour some enormous and impressive British specimens, but it also has trees from all over the world within its plantations. Walk across the Downs area with the dog on the lead, then beeline for Silk Wood, where they're allowed to roam free between the trees. You could walk for an hour or four hours here, as the arboretum is so huge, and plenty of signage means you can't get lost. Don't miss the Treetop Walkway (dogs allowed on leads) to wander among the canopy and look down on the forest floor. Note that the Old Arboretum is a dog-free zone.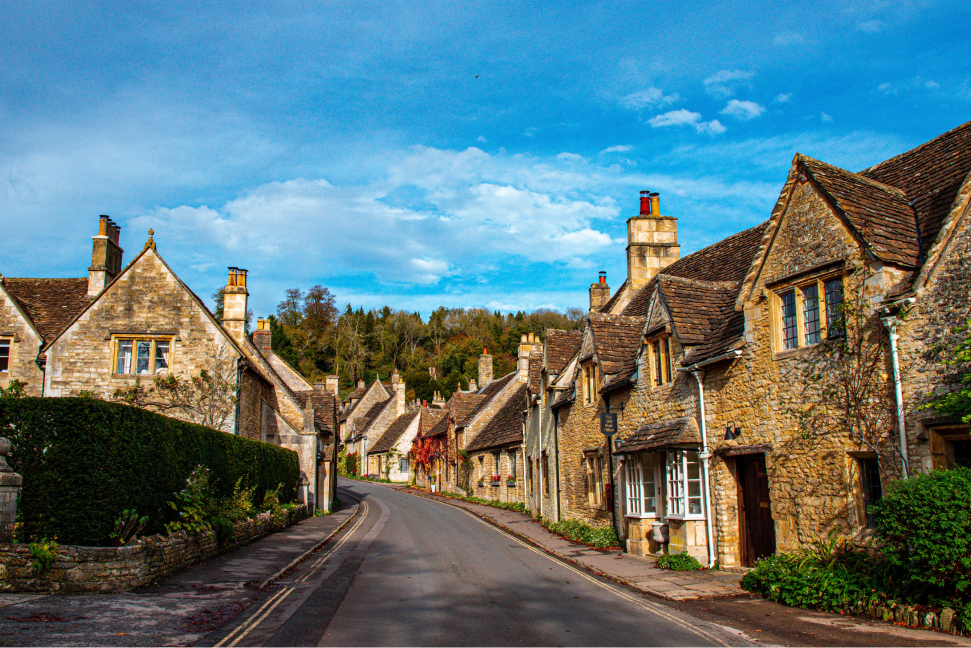 Castle Combe
Type: Circular
Distance: 10km (6.2 miles)
Start: Car Park, Upper Castle Combe, SN14 7HH
Directions

One of the southern Cotswolds' most beautiful villages, Castle Combe is a favourite filming location for movie makers, including big blockbusters Stardust and Warhorse. Tiny cottages hunker down beneath their thatched roofs throughout its streets, and there's a medieval market cross in the centre of the village next to the 13th-century St Andrews Church. This walk takes in wooded areas and farm fields (sometimes used for grazing livestock), and traverses through the village of Ford. Stop at the White Hart Inn for lunch here before continuing back to Castle Combe.
Where to stay
For a really special holiday in and around the Cotswolds, our inspectors suggest: 

The Workshop Bath, Bath & North East Somerset – sleeps 4 humans, 1 dog

Asphodel Cottage, Cirencester, Gloucestershire – sleeps 2 humans, 3 dogs

Jasmine Cottage, Upper Slaughter, Gloucestershire – sleeps 6 humans, 2 dogs

Coal Merchant's Cottage, Andoversford, Gloucestershire – sleeps 6 humans, 2 dogs

The Coach House, Andoversford, Gloucestershire – sleeps 2 humans, 1 dog
Browse or dog-friendly places to stay in the Cotswolds >
---