Best dog-friendly walks in England
Our resident dog experts have shortlisted five of the best dog-friendly walks in the UK, for scenic trails you and the dog can enjoy together. Discover forest tracks, clifftop coastal paths, huge open fields and enormous expanses of beach that'll leave both of you conked out on the sofa at the end of the day.
---
23rd September, 5 minute read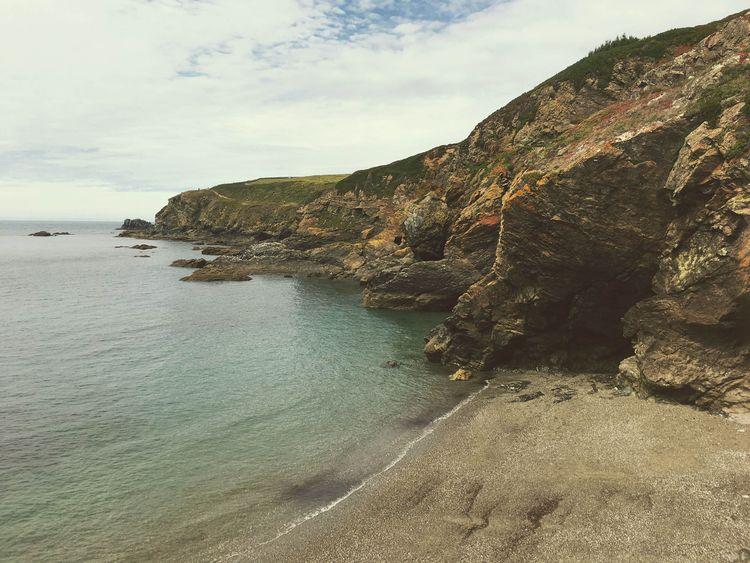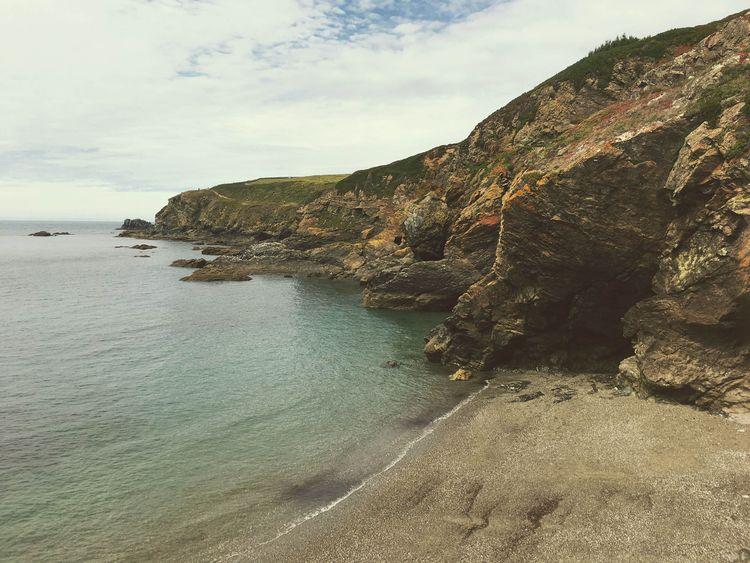 1. Mullion Cove, Cornwall
When it comes to dog-friendly walks, Cornwall is spoilt for choice. It's an Area of Outstanding Natural Beauty with over 300 miles of the South West Coastal Path to explore. You can expect to pass headlands, coastal valleys, estuaries, coves, moorlands and beaches on your adventures. The variety of paths caters to every size, shape and character of dog so you certainly won't struggle to find a route that's right for you. One of our favourite areas of Cornwall is the Lizard Peninsula, tucked away on the south coast and away from the hum-drum of the busy north. Many of the beaches are dog-friendly all year round and there are some real hidden gems to discover.

Mullion Cove walk is just over four miles and begins at the Mullion village car park. You simply follow the way-marked path towards the picturesque fishing hamlet at Mullion Cove and towards the beach at Polurrian Cove. From here, you then continue on to Poldhu Cove. Dogs will love scampering along meandering tracks and hedgerows of ferns, crossing wide open fields and cooling off in water.
Stay at Kalmynsi, one of our dog-friendly places to stay in Cornwall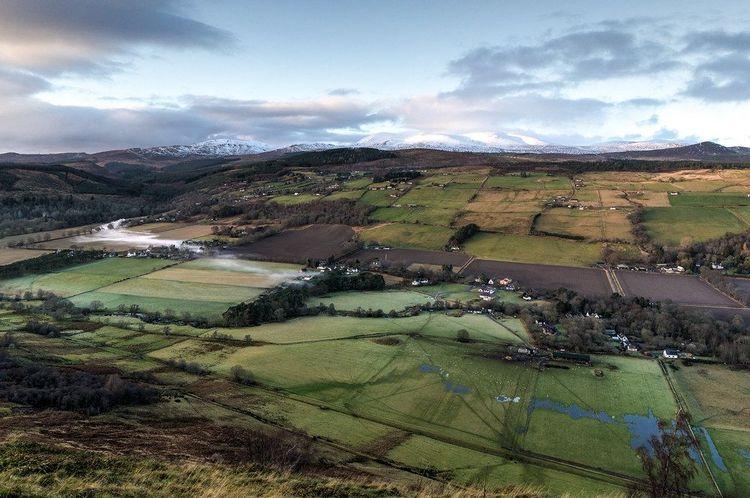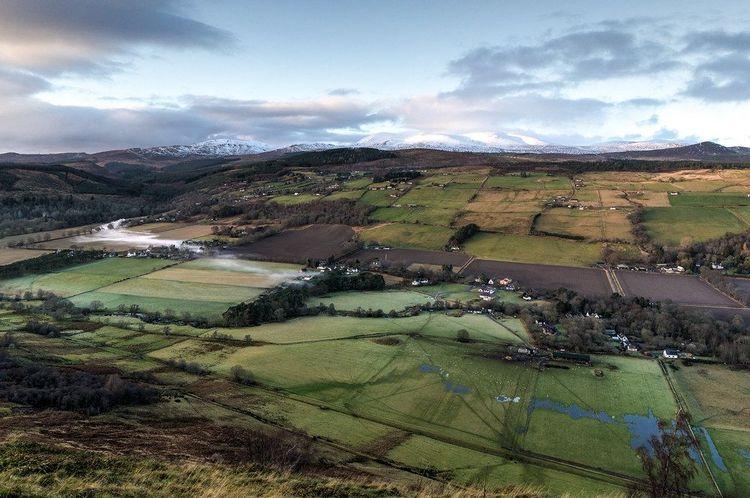 2. The Cat's Back, Herefordshire
If you've got an adventure dog on your hands, there's nothing like a good mountain hike to tire them out. One of our favourites in the Herefordshire region is The Cat's Back, a ridge walk so exposed it makes civilisation feel a million miles away! The starting spot is at the small Black Hill car park and it's easy to see where you begin your ascent up the hill. Best yet, you can make the walk as short or as long as you like - it'll take you around an hour and a half to reach the summit and back or you can set off on a nine-mile circular route that joins the Offa Dyke Path at Hay Bluff.

Whatever route you decide to take, you'll be rewarded with sensational views over Herefordshire and Wales. On a clear day you can see the highest peaks of the Black Mountains as well as the Malverns and the Bristol Channel. Be sure to keep your eyes peeled for wild ponies en route as there are often some grazing near to Hay Bluff, but otherwise your dog is free to run as wild as they feel! If you're thirsty for a post-dog-friendly walk pint once you've made it back to the car, head to The Bull's Head - a quaint, old country inn.
Stay at Oriana or Walden at Brook House Woods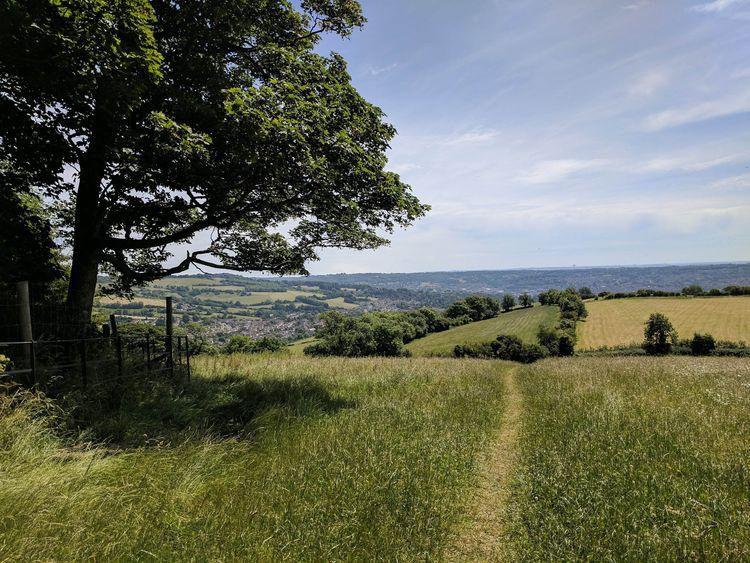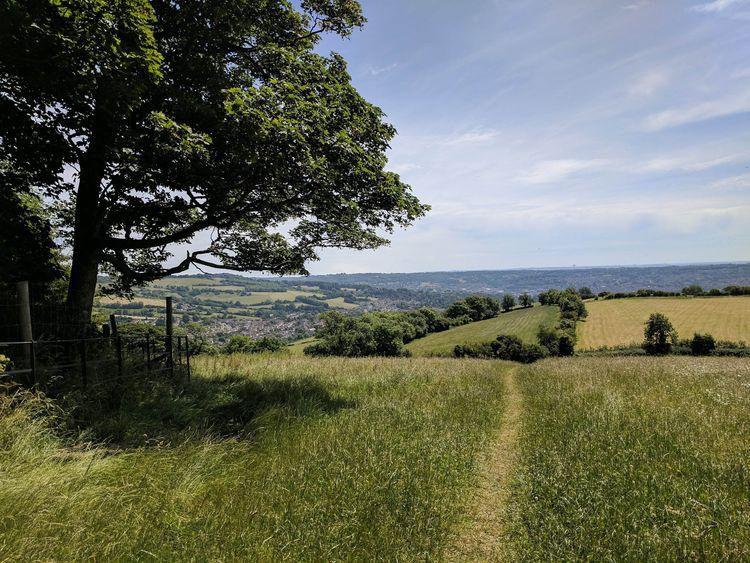 3. The Cotswold Way
Walking in the Cotswolds is like stepping back into history: pretty stone villages have stood the test of time and endless green pastures sing joyfully with life. You won't find any dog-friendly walks that are too challenging along the 102-mile route, but we do suggest wearing sturdy boots and bringing plenty of water and treats! With so many sections to choose from, it's difficult to know where to start. One of our favourite spots is Cam Long Down and Uly, and there is a brilliant 5 mile walk that you can join from The Old Crown Pub.

Take the narrow footpath to the right of the church, head up into the fields and over to the edge of the woodland. You will eventually emerge at the foot of Uley Bury, an Iron Age hillfort with ramparts still standing. The path merges into the Cotswolds Way, and you will see signs marked for the viewpoint straight ahead - Cam Peak offers peaceful views of the idyllic surrounding countryside and even across the Severn Estuary into Wales. The whole route is a loop, and once you make it back to Cam Long you can treat yourselves to a pint of local ale (or a snooze for the dog) at the pub.
Stay at The Workshop, one of our dog-friendly places to stay in The Cotswolds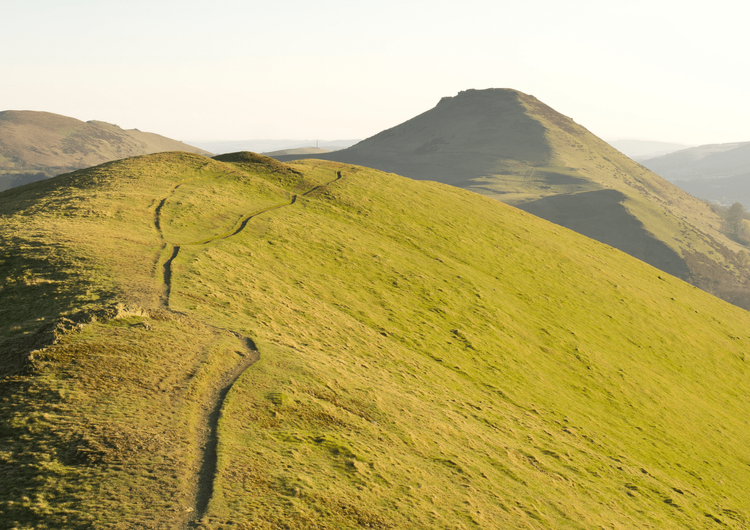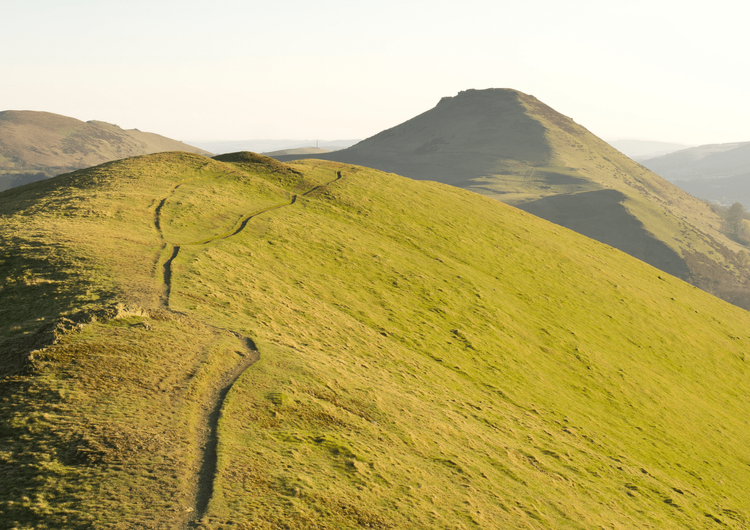 4. Caer Caradoc, Shropshire
The Shropshire Hills Area of Outstanding Natural Beauty covers almost a quarter of the county of Shropshire. It's a living landscape, loved for its rich history and fantastic walking. Caer Caradoc is perhaps one of the most iconic of the Shropshire hills, and its unique geology makes it one of the best dog-friendly walks in England. It's known for its distinctive shape and steep slopes, which are studded with dark volcanic rock.

Caer Caradoc is best climbed along with Hope Bowdler Hills, with the recommended starting place being Church Stretton, a 20-minute drive from Upper Norton. Dogs will love exploring the variety of landscapes that you follow en route: from meandering forest tracks to rolling hills right up to the summit. The peak of Care Caradoc is marked with a large Iron Age fort, where you can enjoy gorgeous views of The Wrekin and Wenlock Edge. The walk then takes you back down to the charming village of Cardington.
Stay at Lakeside Retreat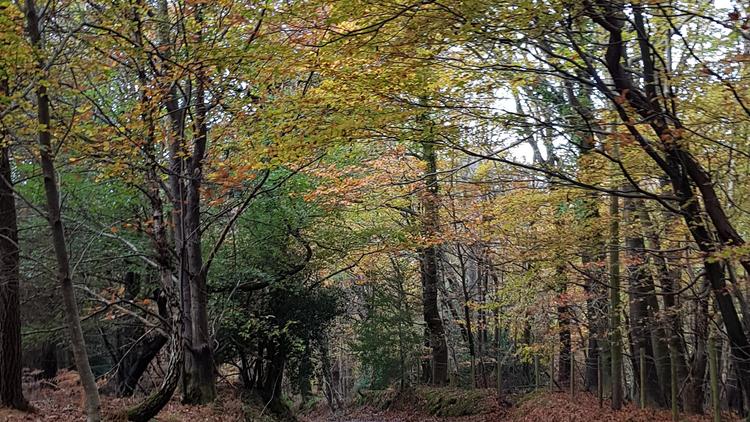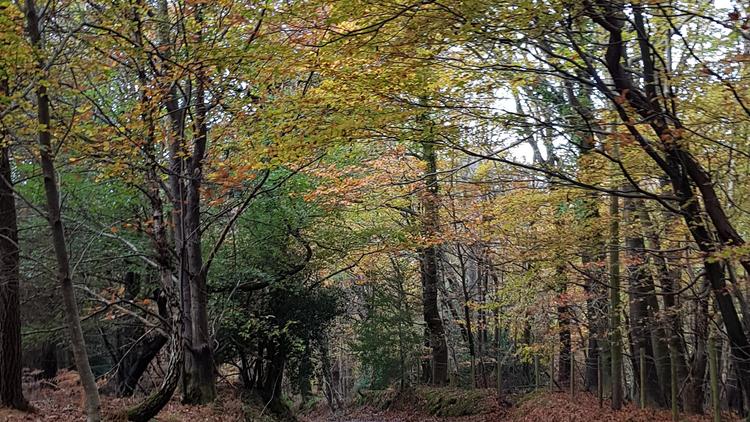 5. Bellever Forest, Devon
Dartmoor is Devon's wild heart, and one of the UK's most loved National Parks. Covering over 369 square miles, the moorland's vast wilderness really is the ultimate heaven for dogs and their owners alike. It's also the only place in England where you can wild camp, so if you're feeling adventurous then lash the tent to your back and walk till nightfall! The landscape feels like something straight out of a Tolkein novel, with its ancient woodlands, honey-coloured heaths, gentle streams and granite hills. There are countless walking routes to take and the moorland is the perfect place to adventure, but a few routes stand out as particularly ideal for dogs.

Bellever Forest is located near Postbridge, and has lots of marked trails to take through the woodland. The area is rich in history: it's home to the notable bridleway, The Lich Way, as well as a number of ancient ruins and archaeological sites. The three-mile walking route starts from the Forestry Commision centre, and takes you right along the water's edge and up to the Tors. With plenty of space for them to burn energy, dogs will love taking a swim in the river or enjoying a quick drink of water!
Stay at Peacock's Barn
---