Our dog-friendly holiday guide to Totnes
Whether your dog is happiest splashing in the river, sniffing out treats and treasures at the market, or storming a castle, there's something to set every tail wagging in Totnes. We've picked out some of our team's favourite discoveries from our recent trip. These are the places and experiences that made our time in Devon's most bohemian town extra special for our dogs, and their humans.
---
Shopping
Open-air Totnes Market welcomes dogs, and their owners, to follow their noses through its bustling stalls. Alongside some fantastic local produce, you will find antique armchairs, hand-knitted fishermen's jumpers, and beeswax candles in Market Square every Friday and Saturday. The Totnes Good Food market is also held on the third Sunday of the month.

Totnes High Street is full of creativity, independent spirit and a love of dogs. Love Frankie, an interiors shop full of playful, colourful and kitsch pieces, is dog-friendly. For natural dog food and eco-friendly toys be sure to check out Boyce's Way, or if the Devon air has you in the mood for some ice-cream, head to Delphini's Gelato, which sells doggy-cones alongside delicious home-made, human-friendly ice-creams.
Eating and drinking
The Bull Inn's organic and delicious menu is full of locally sourced ingredients to tempt you throughout the day. We loved the mussels, freshly caught from the River Teign, and our dog loved the friendly scratch behind the ear. The Bull welcomes dogs into its restaurant and some of the rooms upstairs too.

The Green Table Café serves up simple seasonal dishes to enjoy after a walk around the buzzy and arty country estate, Dartington. There's also lots of space for dogs to play in the river, although dogs are requested to be kept on leads March-July to protect ground nesting birds. There's also a menu of take-away dinners to enjoy at home if you fancy taking a break from cooking and conking out with your dog at the end of the day.

The Barrell House Ballroom is at the heart of Totnes' vibrant arts scene, and hosts music festivals, comedy nights, and poetry slams. Dogs are welcome here, and one has even been known to get up on stage at the regular Tuesday night open mic nights!
Things to do
Surrounded by glorious rolling hills, glittering river, and slopes of vines, Totnes offers some of the most beautiful walks in Devon. One of our favourite discoveries was the Dart Valley Trail, a nine-mile route from Totnes to Dartmouth along the River Dart. The walk passes through the Sharpham Estate vineyards, the pretty villages of Ashprington and Cornworthy, and through ancient woodland with endless supplies of sticks to chase!

The panoramic views from Totnes Castle are staggering. From high above the town you can take in the higgledy-piggledy streets of Norman, medieval, and Elizabethan buildings and look out over miles of rugged Dartmoor. Dogs on leads are welcome and there are dog-bowls on site for refreshment after storming the castle.

The Dartmouth Steam Railway and River Boat company welcomes dogs on board its vintage steam trains and paddle steamers. This is a wonderful way to explore the beaches, woodland and harbours of south Devon with your dog, without relying on a car.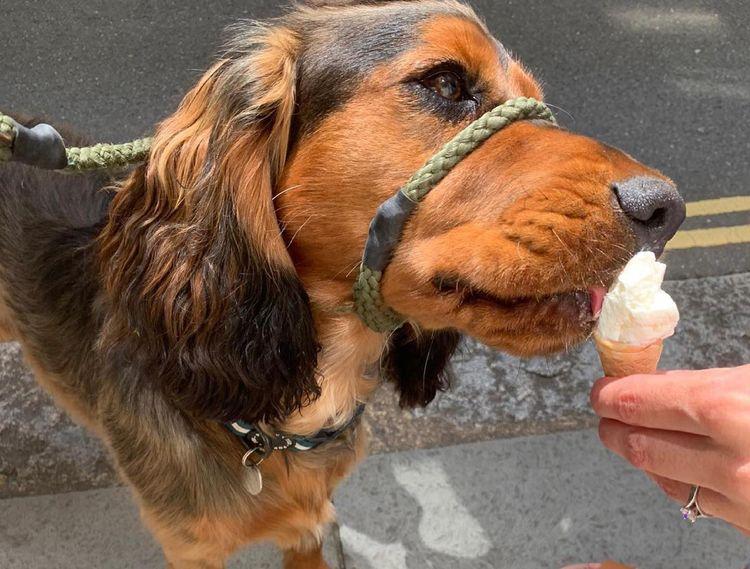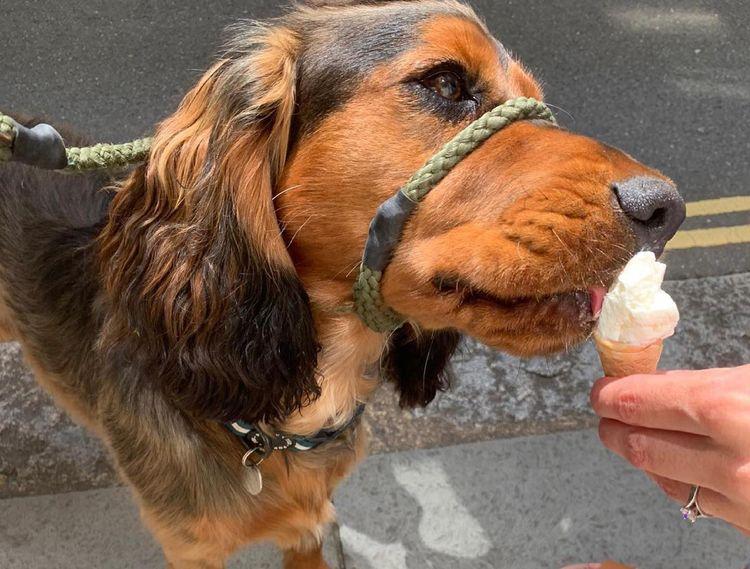 Photo credit @raffles_thecockerspaniel
Where to stay
Our inspectors have found some truly dog-loving places that will make your Totnes holiday with your dog really special.

Fingals Folly, Dartmouth, Devon, sleeps 2 humans, 2 dogs

Fingals Wisteria Suite, Dartmouth, Devon, sleeps 4 humans, 2 dogs

Fingals Upper Mill House, Dartmouth, Devon, sleeps 6 humans, 2 dogs
---