What's the perfect holiday for your dog?
Every dog is different, that's why we love them, but that also means each of their needs vary. Some dogs can run for miles and miles and never seem to get tired (not even after all those toy throws), while others are quite happy to just kip in front of the fire for hours on end. When it comes to booking a dog-friendly holiday, we know how important it is to find one that suits the whole family just right. That's why we've pulled together a guide to booking the perfect place that'll have happy tails wagging all holiday!
---
21st December, 5 minute read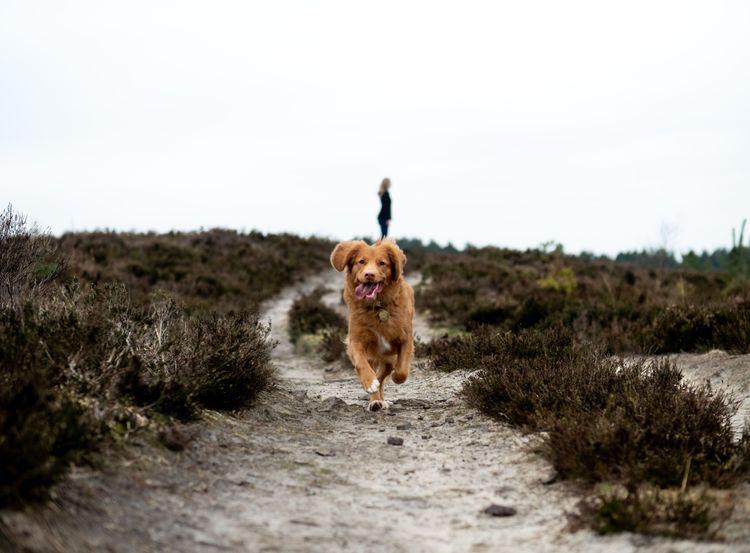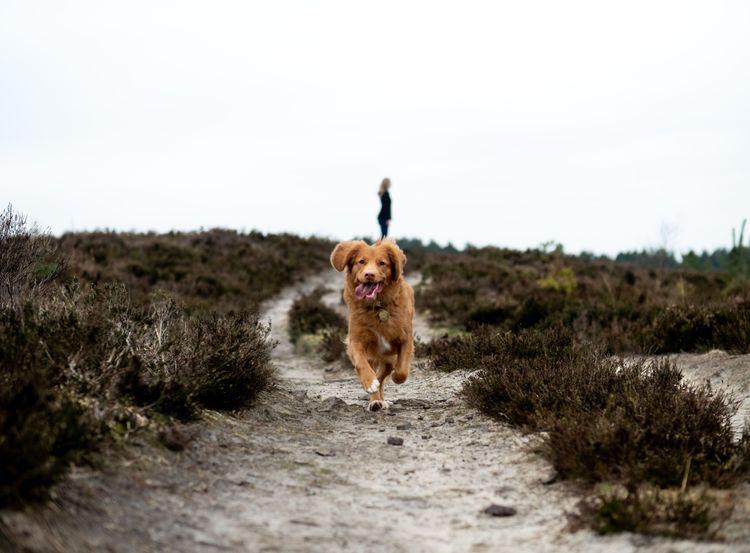 For: the adventurers
You know those dogs, the ones who bound up a mountain like it's nothing or dart through woodland trails like they're on an obstacle course? We like to call them adventure dogs because they're often happier being outside than in. They like holidays where you can head off on walks straight from the door, especially in National Parks where the trails are endless and wild.

At Brownber House you're smack bang in the middle of Cumbria's Howgill Fells so you can enjoy days out exploring and, when you're back, there's a spot for muddy boots and a handy shower for washing off. Lakeside Retreat is a real wonderland for active dogs with two lakes, streams, landscape gardens, woodlands and waterfalls - it'll be impossible for them to get bored. And because nothing fazes adventure dogs, they'll be sure to take the off-grid elements of Copse Camp in their stride!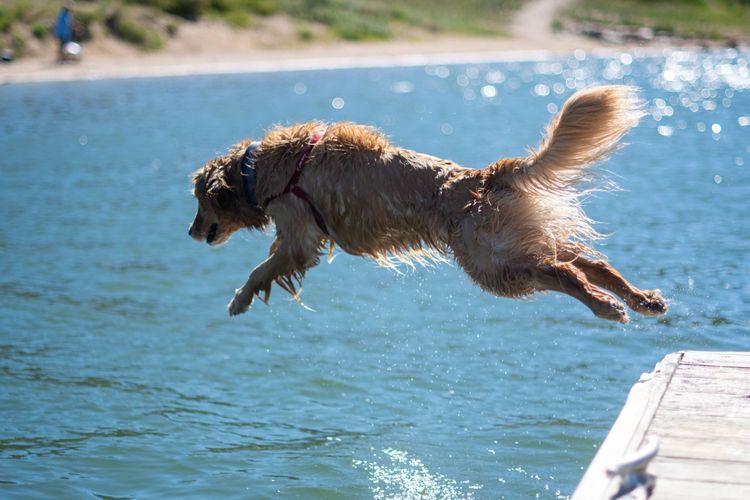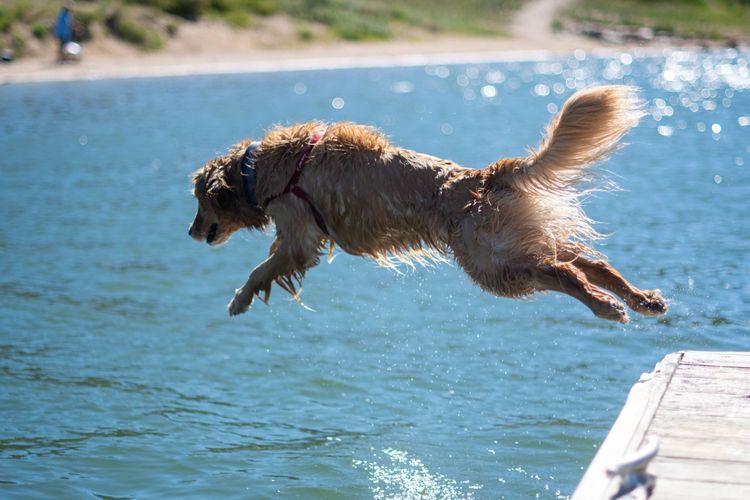 For: serious swimmers
It's hard to find a dog who doesn't like the beach, but there are some dogs that seem to really love it. We're talking about those who run straight for the water as soon as they see it and go head first with an almighty dive. They also enjoy staying in the water for so long, they could almost be mistaken for a seal.

Kalmynsi's position on Cornwall's south coast means your little swimmer will have plenty of choice when it comes to beach days. There's Praa Sands nearby, where dogs are welcome all year around on the middle section, as well as Gunwalloe Church Cove Beach and the numerous wild swimming spots along the Helford Passage. At The Den Treehouse, you're a stone's throw from Putsborough Beach and Saunton Sands - both are some of the longest and most beautiful stretches of coast in the UK. Sandy Toes Beach House is the real deal, with its very own stretch of beach so your water-loving dog can dip as much as they like from dawn right through to dusk!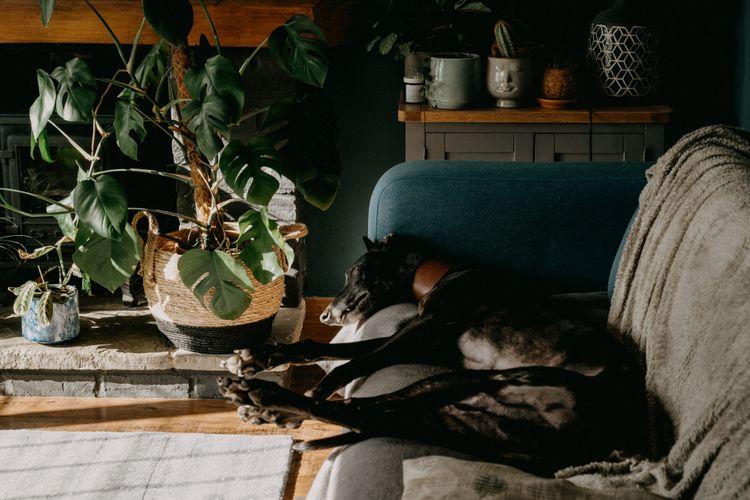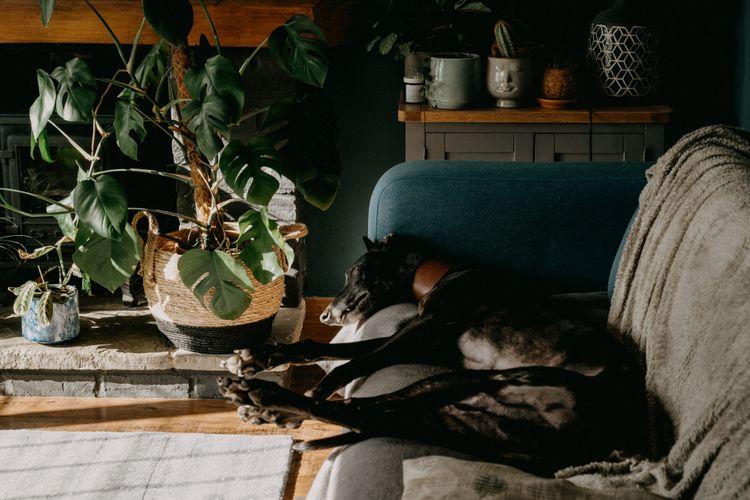 For: the lazy bones
There are some dogs who don't want to do anything at all, except for snoozing away the hours or snuggling up on the sofa with their human by their side. They might like to have a quick sprint in the day around the nearby field or through the woodland, but their main aim is to get as much R&R as possible. Whippets, pugs and Shih Tzus we're looking at you!

At Top Lodge, there's lots of land for your dog to exert that short burst of energy but the real winner here is the cosy spot by the fire. You're far away from most things too, which makes it the perfect spot to hunker down for and forget about the real world for a while. Over in Herefordshire, Walden's cosy treehouse space is the ultimate chill-zone with nothing but countryside views to admire for a few days. Your lazy pooch can enjoy wandering between the inside and out, where they'll find a spot out in the sun to sleep or on the chaise lounge by the fire. Meanwhile, dogs at Cynefin Retreats are extra lucky as they're welcome on the sofas, which means extra long cuddles for you both.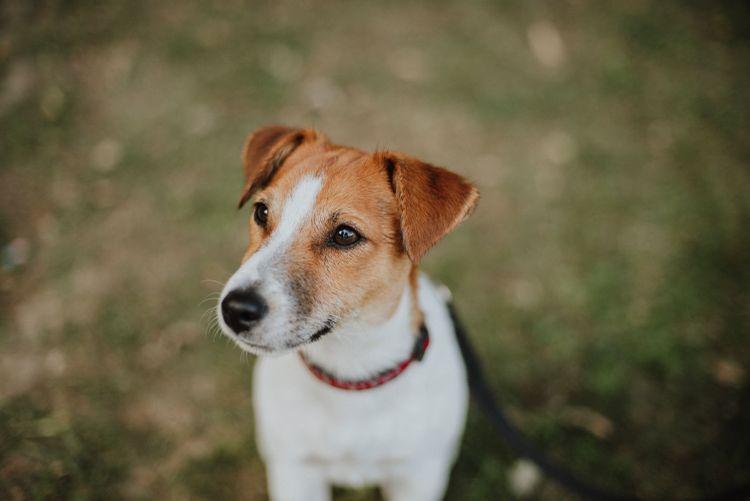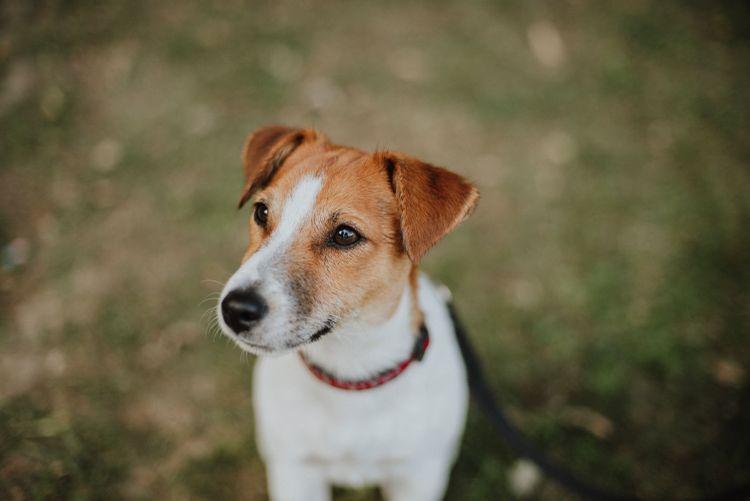 For: little legs
Not all dogs are graced with long legs and it's important these little fellas are catered for too. After all, no one likes a long hike from the car to the cottage and it's especially difficult if you're a Dachshund, Yorkshire Terrier or Jack Russell.

We've got a number of single-floor spaces, like Hare Field Cabin, which are great for smaller dogs. They can wander around freely like they own the place and won't be stuck at the bottom of the stairs feeling all left out. The Blue Cottage provides blankets so your dog can join you on the sofa when they're ready for some affection as well as a giant floor cushion which will make them feel like they're in total heaven. Beneath the Branches offers a handy trolley system from the car park so those with little legs can hitch a ride.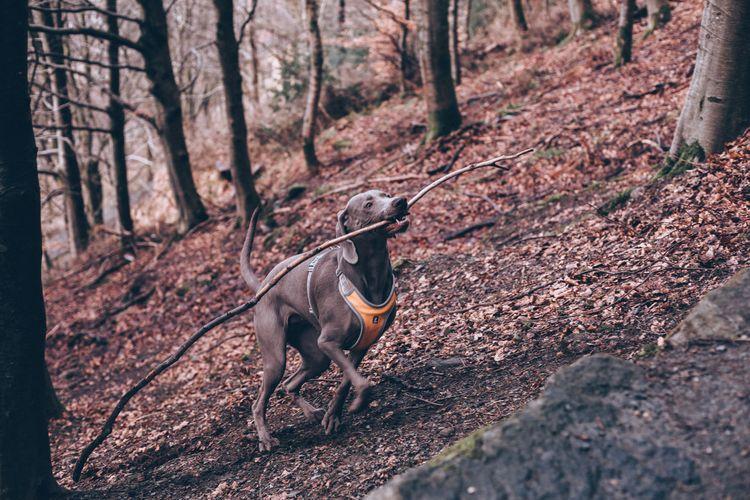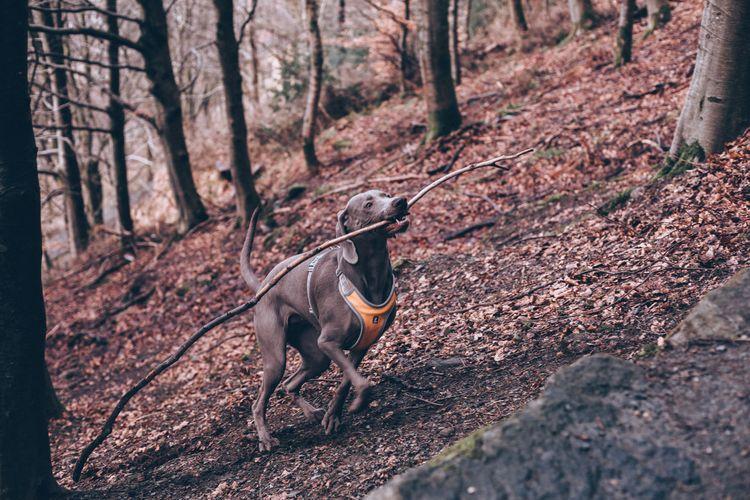 For: gentle giants
Big dogs need more space and that's the case when they're on holiday too. Both indoor and outdoor space is important so they can have a good stretch of their limbs and burn off energy.

At Barley Bothy, there's tonnes of countryside all around and a lovely deck for dogs to stretch out and snore. Aberdeenshire is a relatively unexplored area of the UK too, so you can explore wild beaches and coastal paths with barely anyone else in sight. If a big space is what you need than look no further then Grace - this grand old manor house is located on the beautiful Pickwell Estate and close to plenty of great beaches.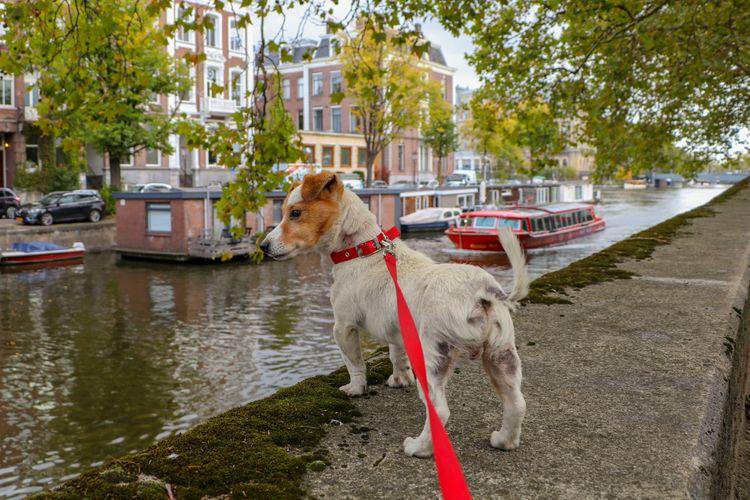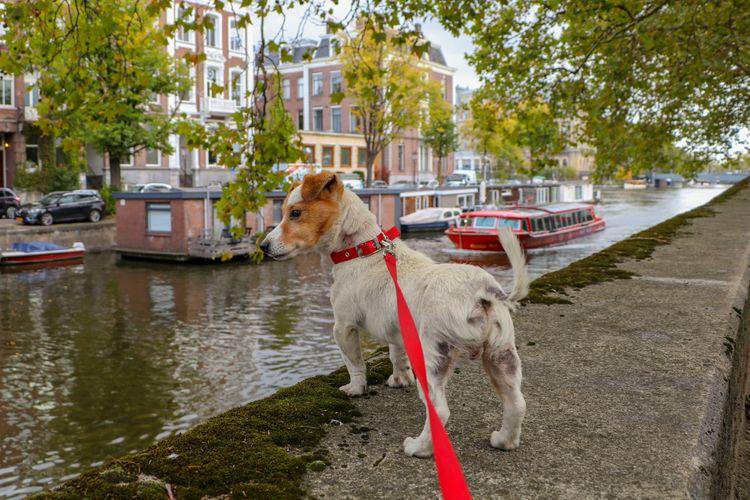 For: social butterflies
Wandering around the city, dipping in and out of shops or heading to the pub is total bliss for some dogs. They like to do the things you like to do, not just because they love you but because they love the attention that comes with it. Lots of "awws" from passers-by and treats from the bar staff? They lap that up.

If you've got a sociable pooch on your hands, head to Old Dairy Barn where you can treat them to ice cream from the local farm shop and introduce them to Meg, the resident dog. At The Workshop, you can go into Bath for a day of mooching (there's a dog café with pup cakes) or nearby Tetbury and Bradford Upon Avon (lots of brilliant dog shops). Harbour View House is perfectly positioned for parading with the harbour right on your doorstep. You've got to make a trip to The Quarterdeck Café in Chichester too, which has a bar for dogs with a range of treats for them to enjoy.
---