Rainy day activities for a dog-friendly holiday in the UK
We can't always rely on good weather when we're on holiday abroad, but at home it can be even more unpredictable. Whether you travel with your dog in summer and have a few unseasonal downpours, or you take your dog-friendly holidays outside of peak season when it might be a little soggier, here are a few ideas for things to do with your dog when it's raining.
---
Visit a castle
From the downs of Sussex to the Highlands of Scotland, and all the way out to Anglesey in Wales, there are castles aplenty across the UK – and many of them are dog friendly. In Wales, the majority of the Cadw sites are dog friendly and your pet can wander around the ground floor areas of its vast and impressive castles, exploring dungeons and drawbridges as the drizzle sets in outside. English Heritage also has a series of dog-friendly castles to explore, many of which have excellent exhibitions inside where you can teach the dog about medieval defences while keeping dry. If you're not sure whether an attraction is dog friendly, simply call ahead to ask.
Find a dog-friendly museum
Similarly to castles, it pays to call ahead to local museums if you're looking for something to do with the dog in the dry. There are museums on everything, from pencil production in the Lake District to mining in Wales' mountains and transport in Derbyshire where dogs are welcome alongside their humans. You might find yourself learning about the history of the Scottish Highlands and islands in Fort William at the West Highland Museum, or travelling back in time at Bygones, a museum of Victorian life in Torquay.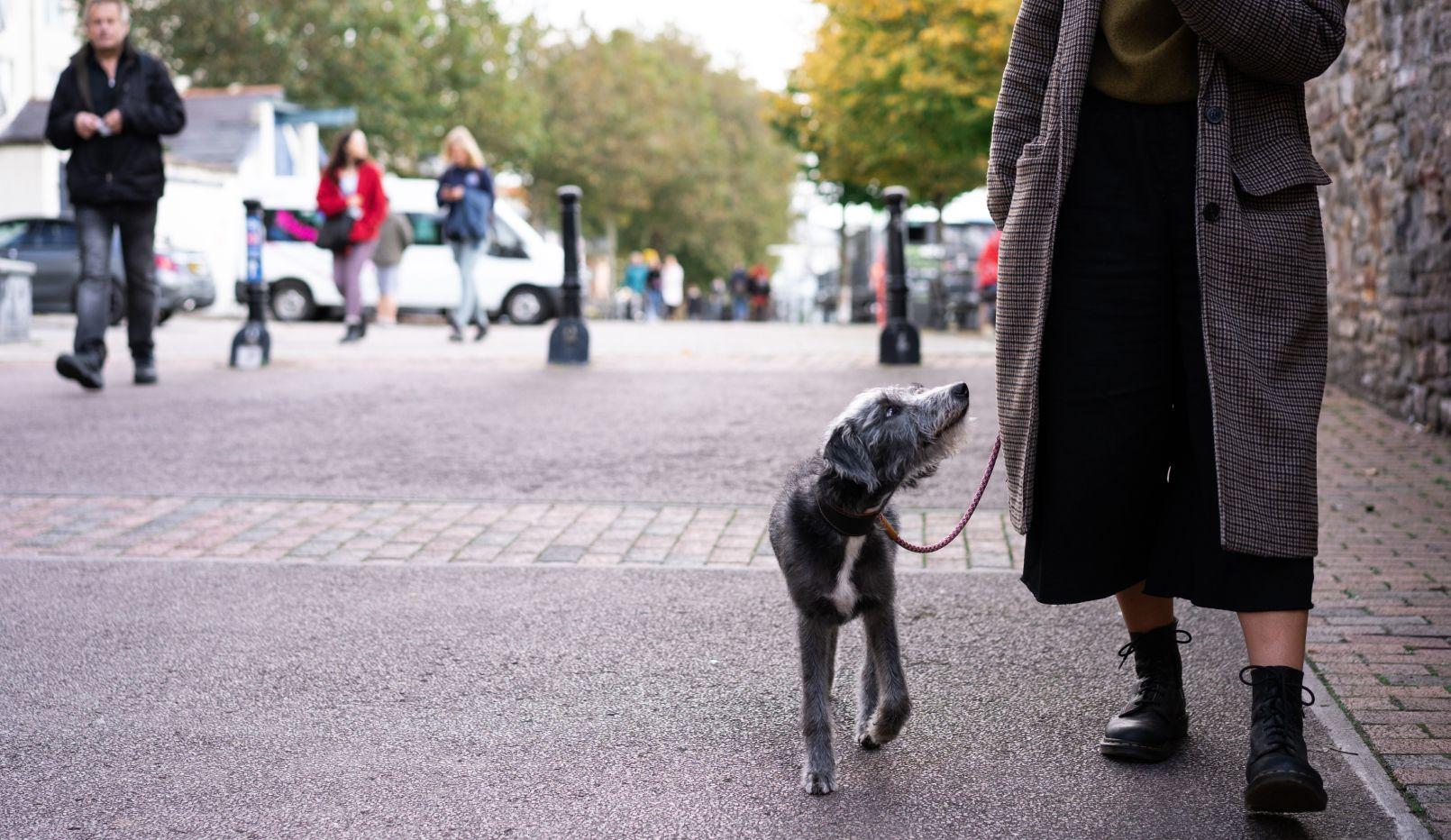 Take yourself to a board game café
No matter how nice your dog-friendly accommodation is, it can be a little miserable being stuck inside all day – especially if there's no entertainment provided. Head out to a local board game café, though, and you'll find hours of fun available with hundreds of games at your disposal. Our favourites include Thirsty Meeples in Oxford (ideal for stays at The Feathered Nest) or Bath (hello Old Dairy Barn), Chance & Counters in Bristol, and Sugar & Dice in Liverpool city centre. But there are board game cafes dotted all over the UK, and plenty of them accept dogs. If you can't find a board game café, make your own fun with a deck of cards or your favourite board game in the local pub.
Eat your way around a food hall or market
Britain has some truly exceptional produce, from ultra-fresh seafood to carefully reared beef and beautiful veg. There are master makers all over the country, too, turning turnips into something you'll want to write home about and making magnificent meals out of modest produce. So, while lunch needn't always be a several-hours-long activity, on rainy days there's nothing better than turning your gaze inwards to your stomach and hitting a local food market or food hall, where you can sample several different dishes from a number of stallholders.

There are food halls all over the place, from Chester to London to Belfast, and if you're in an historic town or city, look out for a Victorian market hall – these are also usually dog friendly and will harbour some excellent local producers. A few of our favourites include Edinburgh Street Food, ideal for those staying in the Wilderkin Cabin on the edge of the Pentlands, and Brecon's Victorian market, not far from Penlan Cottage, where the butcher has a habit of chucking end-of-day, unsold steak pieces out for passing pups.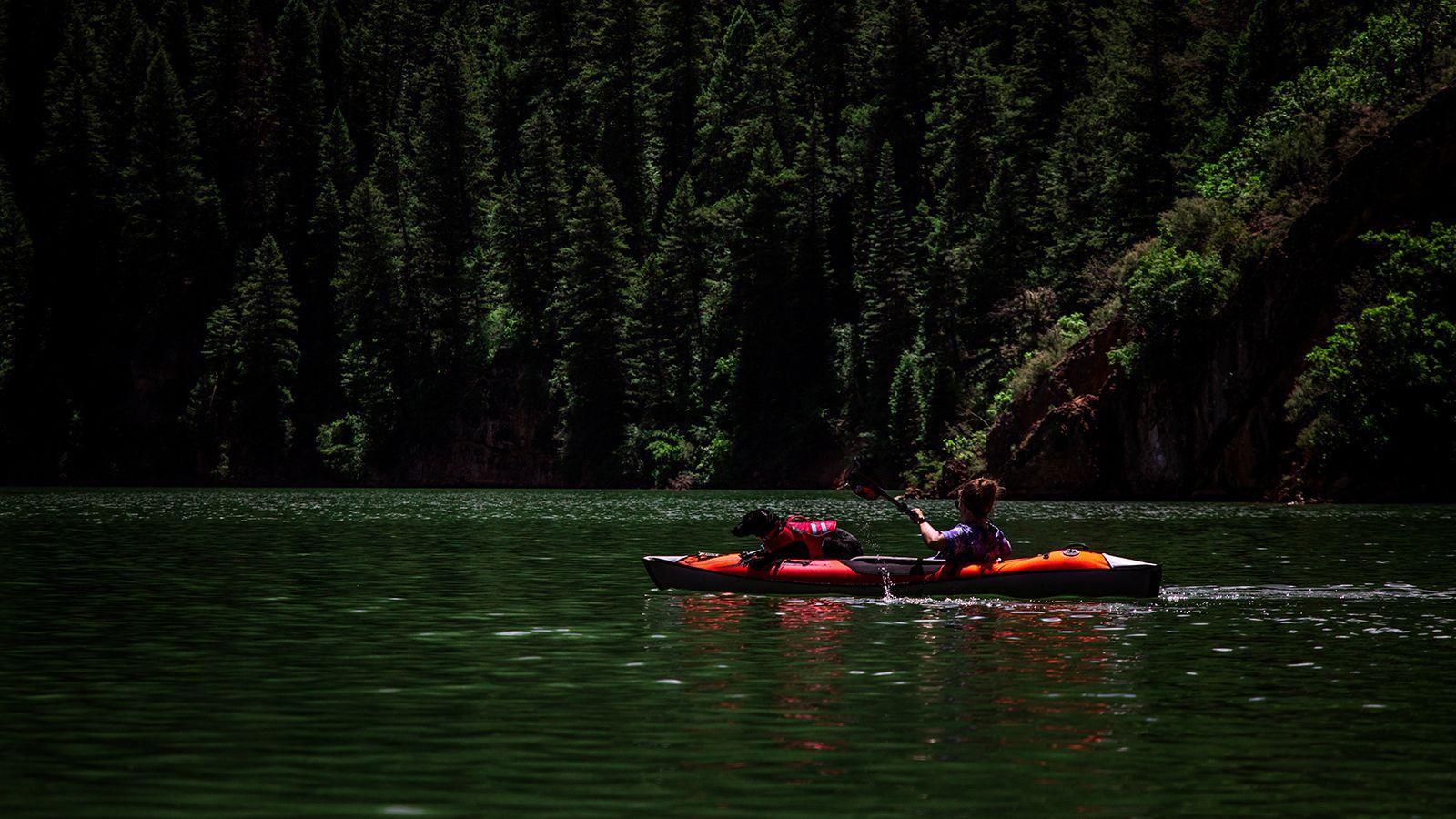 Get out on the water (or in it)
Indoor activities can sometimes be tricky to find when you're travelling with a dog, but one of the most reliably dog friendly things to do is boating. Whether you're in Scotland on the shores of Loch Ness or in the south of England exploring the Jurassic Coast, there are plenty of boat trips that accept dogs, and many have indoor areas in their vessels as well as outdoor seating. One of the most exciting trips you can do by boat is in Northumberland, where small ferries take visitors around the Farne Islands to see puffins, guillemots and kittiwakes cling to the rocks in summer. In Scotland, just getting to some of the Paws & Stay properties requires a boat trip: head to Dunfion or Dhunan on the Isle of Arran and you'll need to hop on the CalMac ferry with your dog to get there.

Of course, if you and your dog are keen swimmers, you might as well get wet in the rain, so don your wetsuit and get paddling about in the local loch, lake or by the beach – Little Beach and its neighbouring shepherd's huts are in prime position on the Dumfries & Galloway coast for such adventures, or you can stay right on the beach at Sandy Toes Beach House. Just be mindful that currents in rivers can become more dangerous with heavy rainfall. Just be mindful that currents in rivers can become more dangerous with heavy rainfall.
Go for that walk
It's true what they say: there's no such thing as bad weather, just bad clothing. So get yourself a decent waterproof jacket, trousers and boots, and get out there in the rain to explore! It won't hurt you, and returning to your dog-friendly accommodation afterwards is even more rewarding if you've braved the rain. You'll have earned that cuppa and piece of cake.

Woodland walks are better for keeping dry, so head to the gorgeous Galloway Forest Park in Scotland if you're staying at Little Willow, or into the Cairngorms National Park if you're booked into Denend Farmhouse or The Dairy. Down in Devon, walk around the well-kept paths on the estate that once belonged to Agatha Christie at Greenway (just a boat ride across the river Dart from this lovely shepherd's hut near Dartmouth), and in Shropshire, you should brave the elements at Carding Mill Valley and the Long Mynd, a lovely walk near The Owl House.
Browse all our dog friendly holidays >
---