The Paws & Stay team's favourite woodland walks
Our team have shared the walks through the woods that get their dogs wagging their tails and running through the trees. Whether your dog is happiest proudly dragging a stick twice their size, leaping on the shadows cast by waving branches, or jumping into the biggest piles of leaves they can find, nothing beats a walk in the woods.
---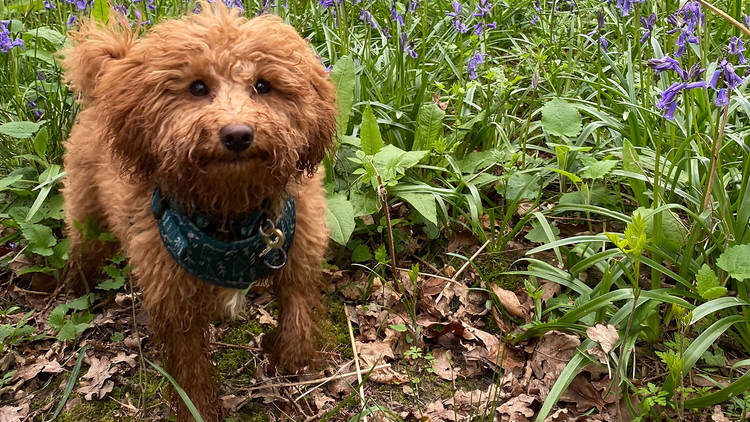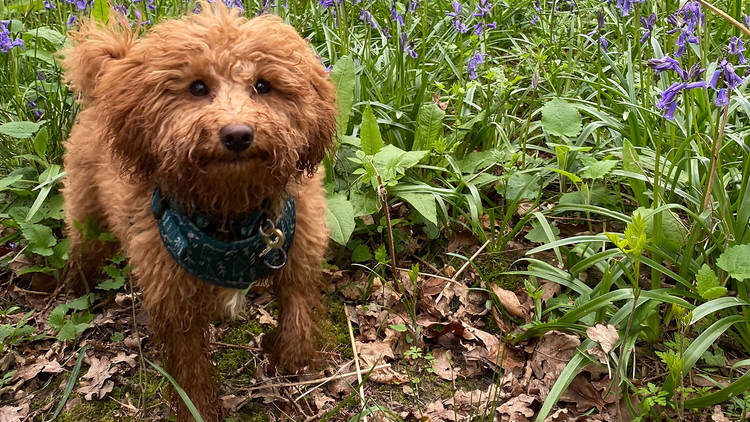 Crickley Hill, Gloucestershire recommended by Leila and Ruby
Some of our favourite walks run through this country park. From short loops (about 30 minutes) passing through two woodlands, which are particularly picturesque in spring and full of bluebells; to longer walks linking up with the Cotswolds Way where there are incredible panoramic views across to Cheltenham and Gloucester. It's owned by the National Trust and Gloucestershire Wildlife Trust, and there's a very nice café to revive you at the end. Ruby loves running through the woodland, picking up sticks along the way!
Stay close to Crickley Hill at Asphodel Cottage.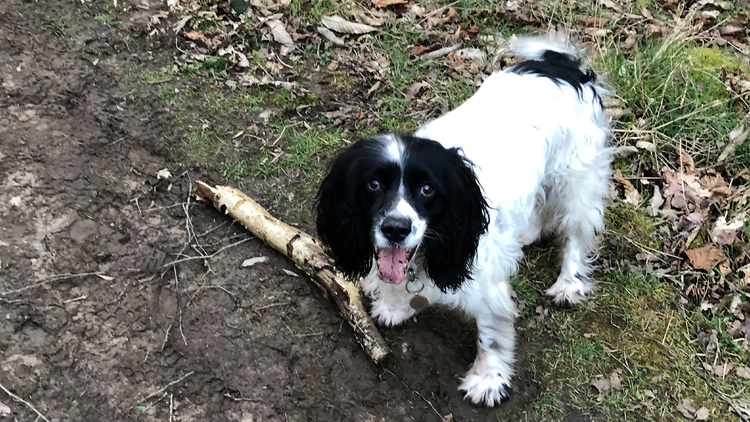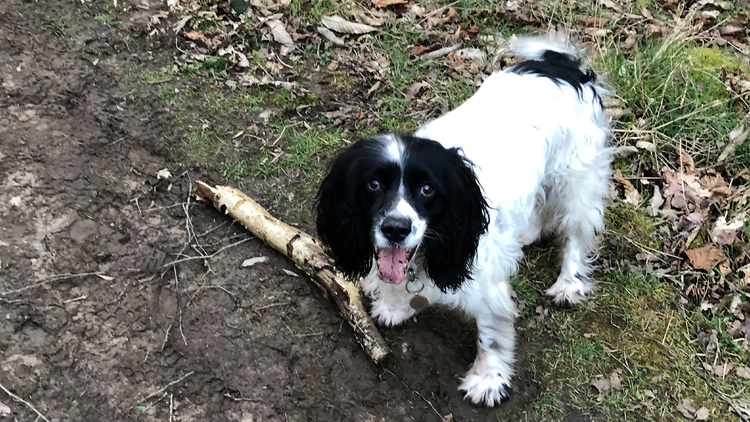 Ashdown Forest, Sussex recommended by Ruth and Tasso
Famous as the landscape that inspired the idyllic home of Winnie-the-Pooh, there are more than enough sticks to keep dogs and their pooh-sticks-playing humans happy for days. Tasso and his book-worm owner were both in their element! There are 6,500 acres to explore with trails meandering through ancient woodland, crossing heathland, and bridging streams. The Hatch Inn, in the heart of the forest, was dog-friendly and very welcome after a day in the woods.
Stay close to Ashdown Forest at the Dairy at Streat Place.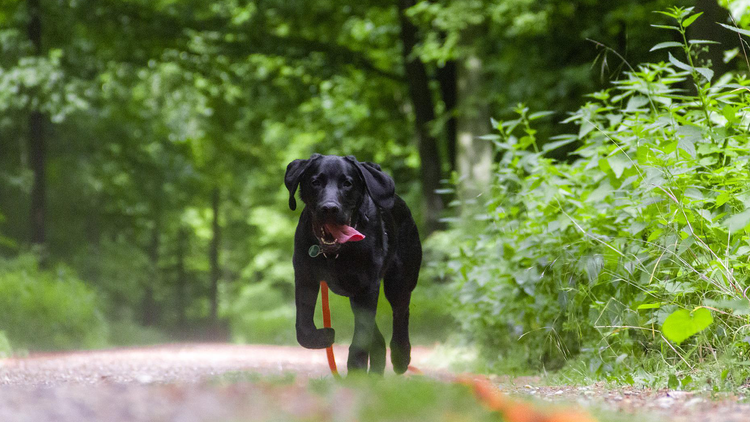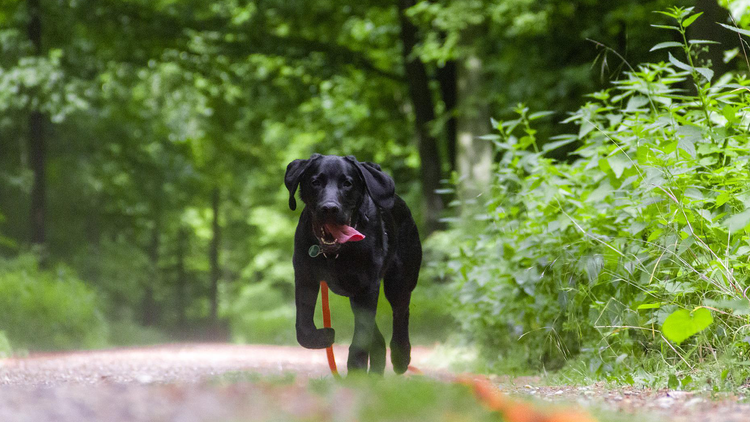 West Tanpit Wood, Bristol recommended by Flo and Nero
At the Paws & Stay HQ in Bristol, we're lucky to have woodland trails, parkland, and downs within our city and to have beautiful countryside surrounding us on all sides. One of our favourite walks is West Tan Pit Wood which follows the cooling steam of the Markham Brook, perfect for dogs to play in along with a great woodland area. Spring bluebells and wild garlic are sure to have the noses of dogs, and their humans, twitching happily too.
Stay close to Bristol at Old Dairy Barn.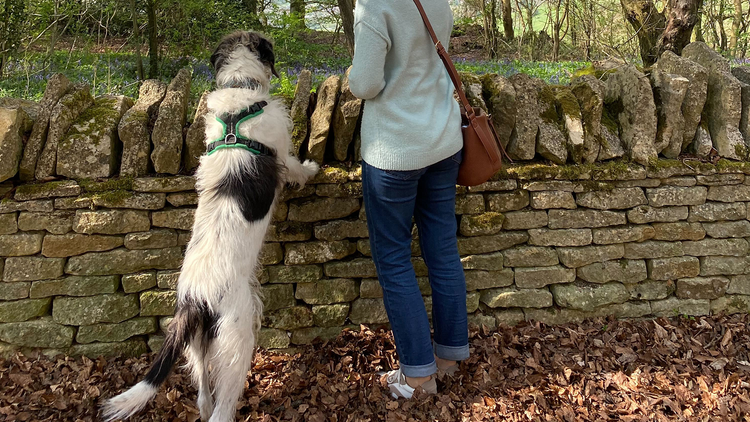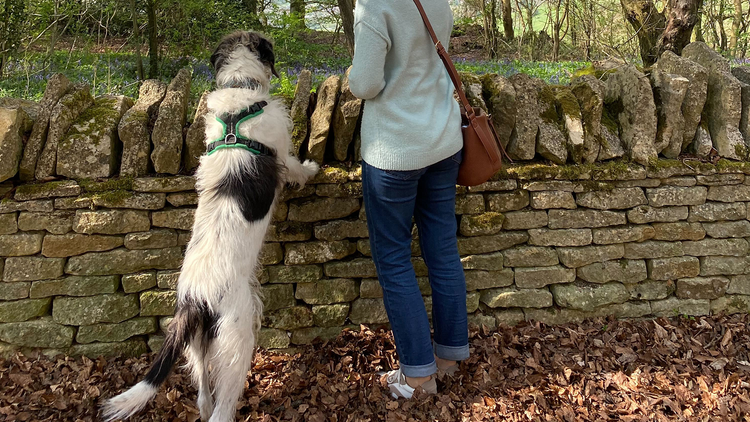 Daylesford Farm, Gloucestershire recommended by Craig and Alfie
There are miles and miles of walks leading in and out of Daylesford. Our walk took us through rich woodland bright with bluebells, fields where we made some new friends, and back to Daylesford Farm for some well-earned treats. Dogs are allowed in nearly all areas at the main farm, including the restaurants, cafés and shop. You can find more about walking in Daylesford here.
Stay close to Daylesford at Jasmine Cottage.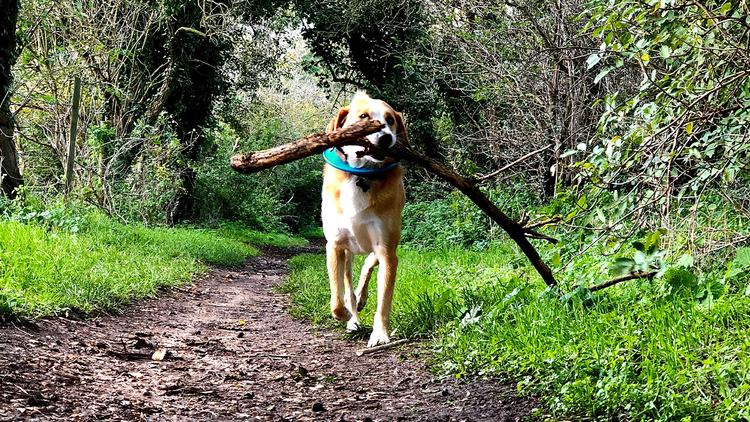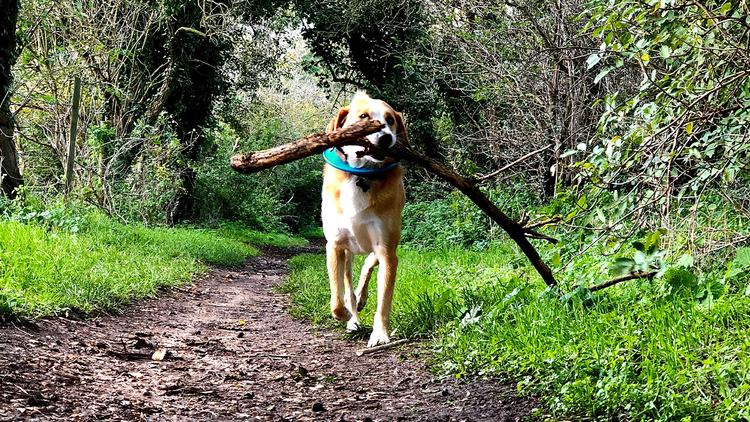 Tarka Trail, North Devon recommended by Isobel and Wallace
We love walking along the Tarka Trail as there are lots of big sticks from the woodlands surrounding the path. Once a Victorian railway, the path leads under tunnels, over bridges, and across beautiful aqueducts. The whole trail is 180 miles, but you can drop in and out at various towns and cafes. Our favourite part of the trail is the Torridge Valley where seasonal salmon can be seen splashing around in the River Torridge. The abundance of local wildlife also inspired Henry Williamson's tale Tarka the Otter. It's a gorgeous part of the world and there's always something new to set our dog's nose twitching.
Stay close to the Tarka Trail at Amity.
---