Feeling flexible? Browse the full collection of places to stay here
Remote dog-friendly cottages
It's not just you that wants to get away from it all. A remote, dog-friendly cottage is also the perfect retreat for your four-legged friend, whose unemployed status, lack of bills and low input into daily chores won't stop them feeling like they need some 'me time'. Even more important for those urban dog owners, is the chance for nervous or reactive dogs to get off lead without the overstimulation of the city. Take a look at these beautiful places for your hound to get unbound.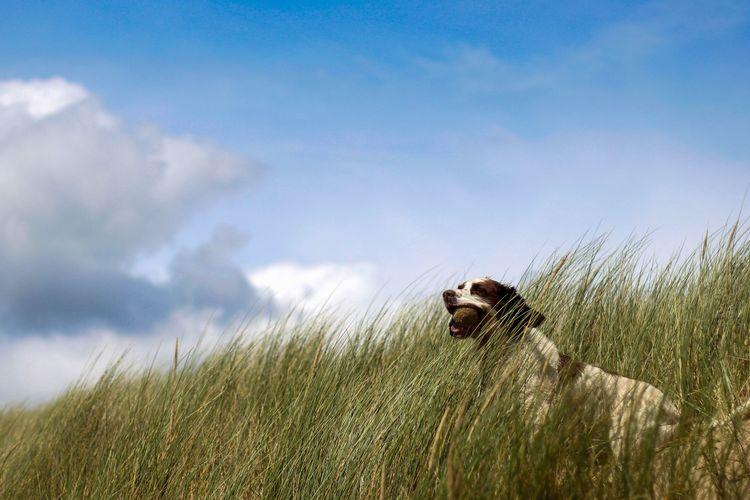 Dog-friendly holidays
Take a look at our full selection of the best dog-friendly places to stay, which we've sniffed out across the UK.
Start exploring
About Paws & Stay
Where did Paws & Stay come from?
There's no origin story involving radioactive spiders, or a regular travel company being given super-dog-friendly serum. But if it's any consolation, we don't come from nowhere. We're the sister company to Sawday's and Canopy & Stars, and we lean on our decades of experience travelling, inspecting and finding special places to stay, to bring you incredible dog friendly ones!
What makes a place right for Paws & Stay
Realising there was a stark difference between owners who called themselves dog friendly, we wanted to create a brand that ensured every space gave dogs a warm welcome. We don't allow 'dog-tolerant' spaces onboard, only the sort of places that consider dogs one of the guests! What they have might vary, maybe a welcome pack for the dog, treats, or a blanket or bed for them, and there might well be an enclosed garden, or walks straight from the front door.
How do we know each place is good enough?
We check! In person. Some companies might say they inspect a place, when in reality they mean a cursory glance with an online tour. But we mean the real deal. We send one of our inspection teams (a human and a dog, of course), and have them sniff the place out. And there's no compromises on that. We inspect every, single, one.
Where will I find Paws & Stay places?
With any luck – exactly where you need to stay! But jokes aside, we have places from the end of Cornwall, all the way to Aberdeenshire which is… well almost the entire length of the UK! We've got spots all over the place, and the list just keeps growing. Anywhere we can find a good romp for the dog, and a special place to stay, and a welcoming owner, we're thrilled to have them onboard.
Sign up to our newsletter
Get new dog-friendly places, travel tips and destination ideas delivered to you in a format your dog can't chew to pieces.